Home
Dirty Tackle
Wayne Rooney apologizes for being pictured looking like hell at a wedding reception
Wayne Rooney apologizes for being pictured looking like hell at a wedding reception
November 16, 2016
Really, Wayne? This is the one you're sorry for?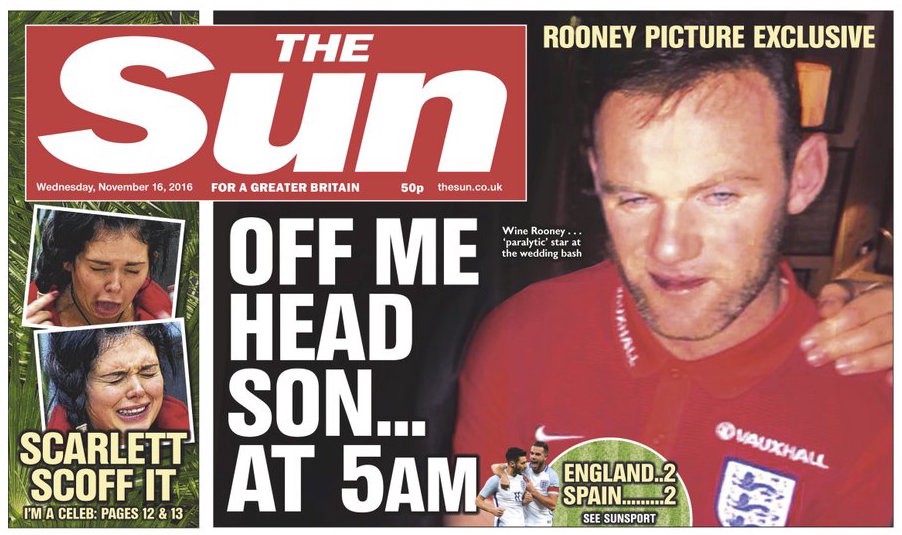 Following England's 3–0 win over Scotland on Friday, Wayne Rooney was photographed at a wedding party that happened to be taking place at the hotel used by the England team. Still wearing his team gear, Rooney was photographed looking sloppier than usual with wine stained lips. The Sun published these photos and Rooney was held out of England's 2–2 draw with Spain, supposedly for unrelated reasons.
Now, Rooney's representatives have issued a statement on his behalf:
"Naturally Wayne is sorry that pictures taken with fans have been published today.
"Although it was a day off for the whole squad and staff, he fully recognises that the images are inappropriate for someone in his position.
"Earlier today Wayne spoke privately to both Gareth Southgate and Dan Ashworth to unreservedly apologise.
"He would like to further extend that apology to any young fans who have seen these pictures."
Really, Wayne? These are the images you're sorry your young fans might see?
What about this one?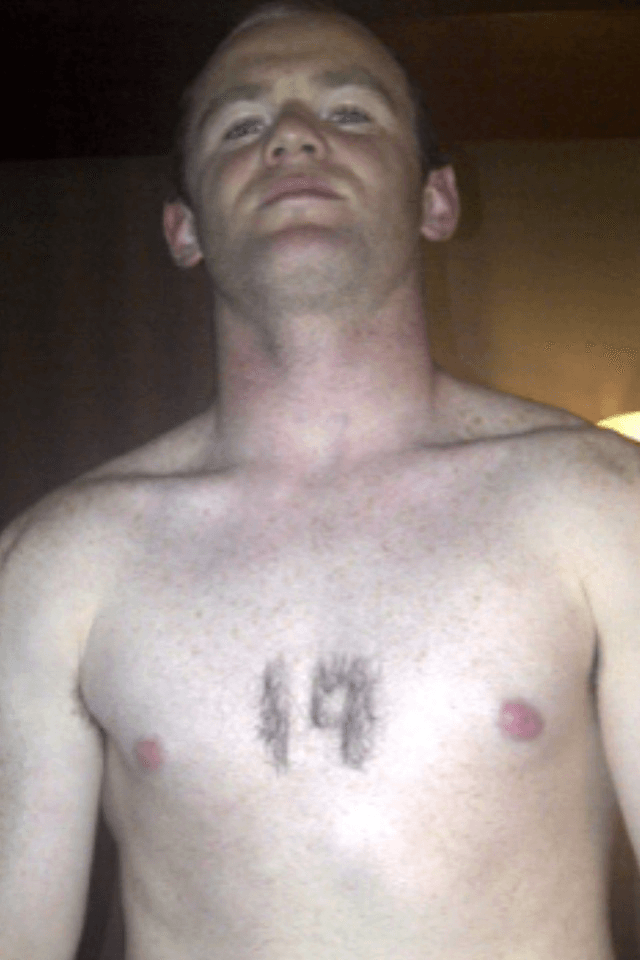 Or this one?
https://www.gettyimages.com/license/102842757
Or this one?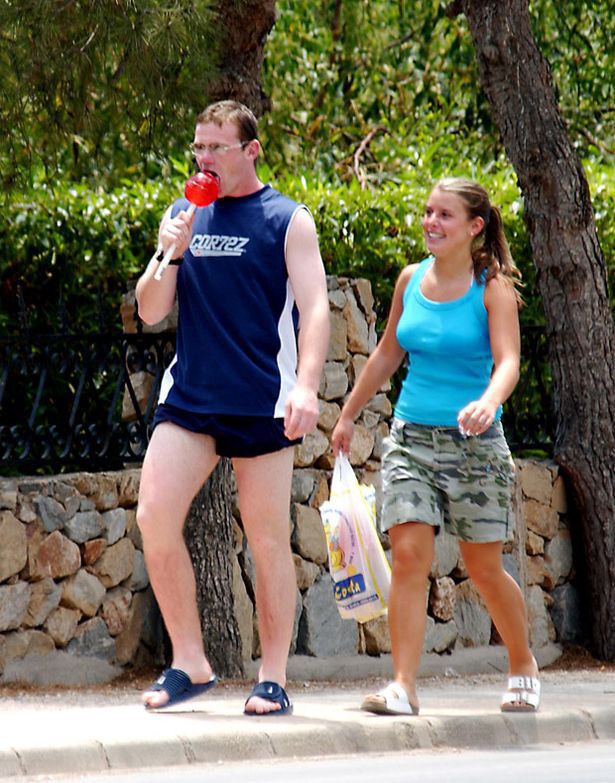 Or this one?
Can't believe The Simpsons also predicted Wayne Rooney's season. pic.twitter.com/RMRB0EKDRV

— The Kop (@Kop_Central) November 13, 2016
Or this one?
If you're going to set a precedent for apologizing every time you're caught doing something embarrassing on camera, you're going to be a busy man, Wayne. Then again, this could be a more productive use of your time than actually playing football.

Contributors
Howler
TAGS
WELL, IT DEPENDS ON WHAT YOU MEAN BY "FREE."
Enter your best email for full access to the site.