This day in football history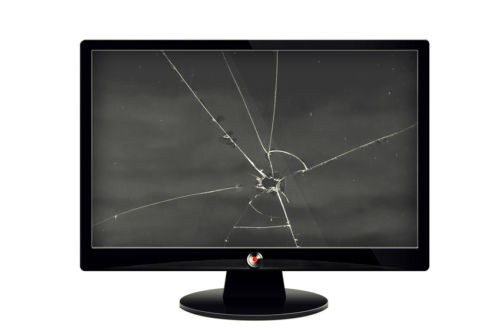 On 24 November 2009, the Guardian's Paul Doyle provided live commentary of a Champions League match despite missing the first 32 minutes.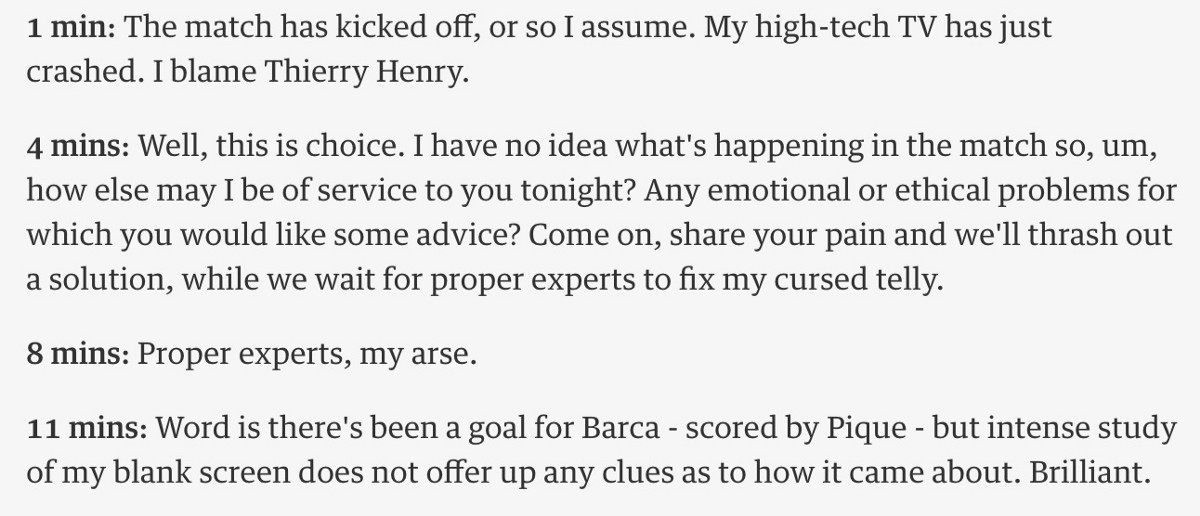 The chief football writer for the Guardian website, Doyle was responsible for their minute-by-minute commentary of the Champions League group stage meeting between holders Barcelona and eventual champions Inter Milan. But just after the whistle, Doyle announced "The match has kicked off, or so I assume. My hi-tech TV has just crashed." It was still down when Barcelona scored the opening goal in the 10th minute, prompting Doyle to write "Word is there's been a goal by Barca — scored by Pique — but intense study of my blank screen does not offer up any clues as to how it came about. Brilliant." Some readers sent their own descriptions of the action to Doyle, while others suggested simply making stuff up. He also missed Barça going up 2–0 in the 26th minute, relying on Sky Sports News for word of the goal.
His TV was repaired by the 33rd minute, but with Barça's two-goal lead, there wasn't much to see. The holders passed the ball around Inter for the remainder of the match, winning comfortably. Inter did get their revenge in the semifinals, beating Barcelona 3–2 on their way to winning the tournament.

Contributors
Howler
TAGS
WELL, IT DEPENDS ON WHAT YOU MEAN BY "FREE."
Enter your best email for full access to the site.