Man City showed its potential against Barcelona, but was it just a tease?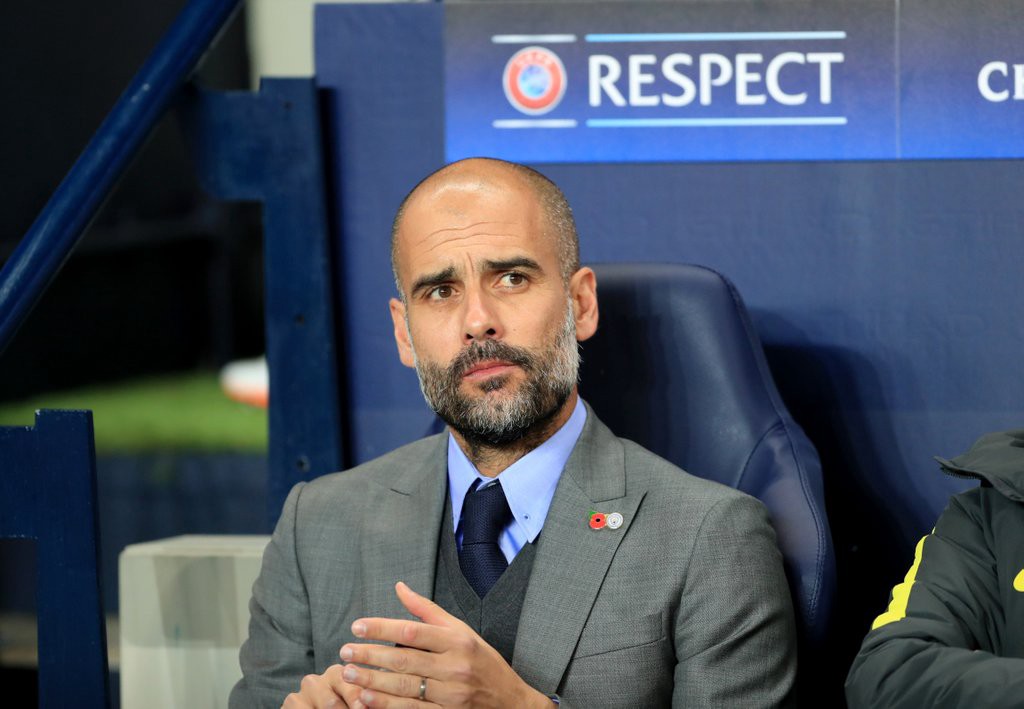 The Champions League rematch between Man City and Barcelona was awesome. Pep Guardiola had previously struggled against his old club, but with City's 3–1 win he finally got the best of them. I'm tempted to declare it a turning point and, yet, I'm not sure it's anything more than a tease. So close and, yet, so far.
Pep is one of my favorite coaches in the world. He thinks of the game in ways that most don't. He doesn't accept any old ideas. He breaks every aspect down to its most basic form, evaluating its premise and redefining what we thought we knew. He isn't necessarily smarter than everyone else in the soccer world, he simply understands the essence of logic and patterns and plain old hard work.
It makes me kinda sad to know he will never build a team as good as his Barcelona teams.
Pep's grand vision demands innate qualities, the kind that need to be developed in a player from a young age. The Spaniard wants his guys to pass and manipulate the opposition by moving the ball around and making the defense chase. In a possession style, you need to keep your nerve on the ball. You can only shift a defense if you get the defense chasing, and the defense only starts to chase if they think they can win the ball, and they only think they can win the ball if they can get close to it.
https://www.whatahowler.com/the-play-podcast-a85e5e47ade6
So all of a sudden you have the ball at your feet and the defender is sprinting at you and most of your life you've been told, "Defender sprinting at you, pass the ball!" But now all of a sudden you have a new coach that says "Wait! Wait! Let him come! Not yet!" And then you start to wonder "When is yet? When is he close enough? HE'S GETTING AWFULLY CLOSE." And it's when that moment hits that you lose control of your body. The wires from your brain to your body stop working and you make a play so bad you didn't know you were capable of doing it.
More so, the plan depends on the ability to then get out of the pressure and attack the open space. Somebody needs to be able to turn on the ball and switch the point of attack. As someone who has given up multiple goals as a center midfielder trying to turn and then giving the ball away, I can tell you it's the hardest thing in soccer. At high levels the defense moves so fast, you check your shoulder and think you have time, and in the split second you look at the ball, they close you. It's a special skill to be able to turn in the middle of the field. Xavi, Sergio Busquets, and Andres Iniesta do it better than anyone else in the world. Arturo Vidal, one of the other best center mids on the planet, for example, always infuriated Pep at Bayern because he wasn't used to turning out of pressure. He could do literally everything else in soccer extremely well but he couldn't do this one thing.
Pep's entire plan depends on the ability to keep your nerve on the ball — the ultimate form of comfort on the ball — and then turn away from pressure when you've moved the defense to your liking. It sounds simple, but you can't teach an already professional player those skills. You can drill them and drill them and drill them and make the players a little better, but they will never have that innate sense. In the moment of a tight game and with millions of people watching, we resort to what we know best.
No matter how good Vidal or Alonso or Gundogan or Stones or anyone that Pep buys may be, they will never have been raised in the Barcelona system that breeds those two qualities every day (actually, I have no idea what La Masia teaches every day; perhaps it's better to just say they will never be Busquets or Xavi or Iniesta). Pep's players in his post-Barça days will never have the natural attributes that his system demands.
We saw a City team at the Etihad that was exhilarating. They were energetic and lethal on the break. That City team could certainly beat anyone in the world. At this time, though, it only serves to remind us just how dominant the old Barca teams were. They had a style that dominated every aspect of every match, controlling how the other team moved both on offense and defense. They never had to win on the break because they already had control. Pep showed today that he is smart enough to adjust, but his true master plan will never be as good. There's many ways to be good, but there may only be one way to be the best.
To quote the great Bane from The Dark Knight Rises: "Ah you think darkness is your ally? You merely adopted the dark. I was born in it, molded by it." Pep's Barca teams were molded in his ways, but his other teams can only adopt them.

Contributors
Bobby Warshaw
TAGS
WELL, IT DEPENDS ON WHAT YOU MEAN BY "FREE."
Enter your best email for full access to the site.