Home
Dirty Tackle
Zlatan thinks Manchester is "the best city," doesn't remember visiting Eiffel Tower
Zlatan thinks Manchester is "the best city," doesn't remember visiting Eiffel Tower
November 8, 2016
Ibra has lost his mind in Manchester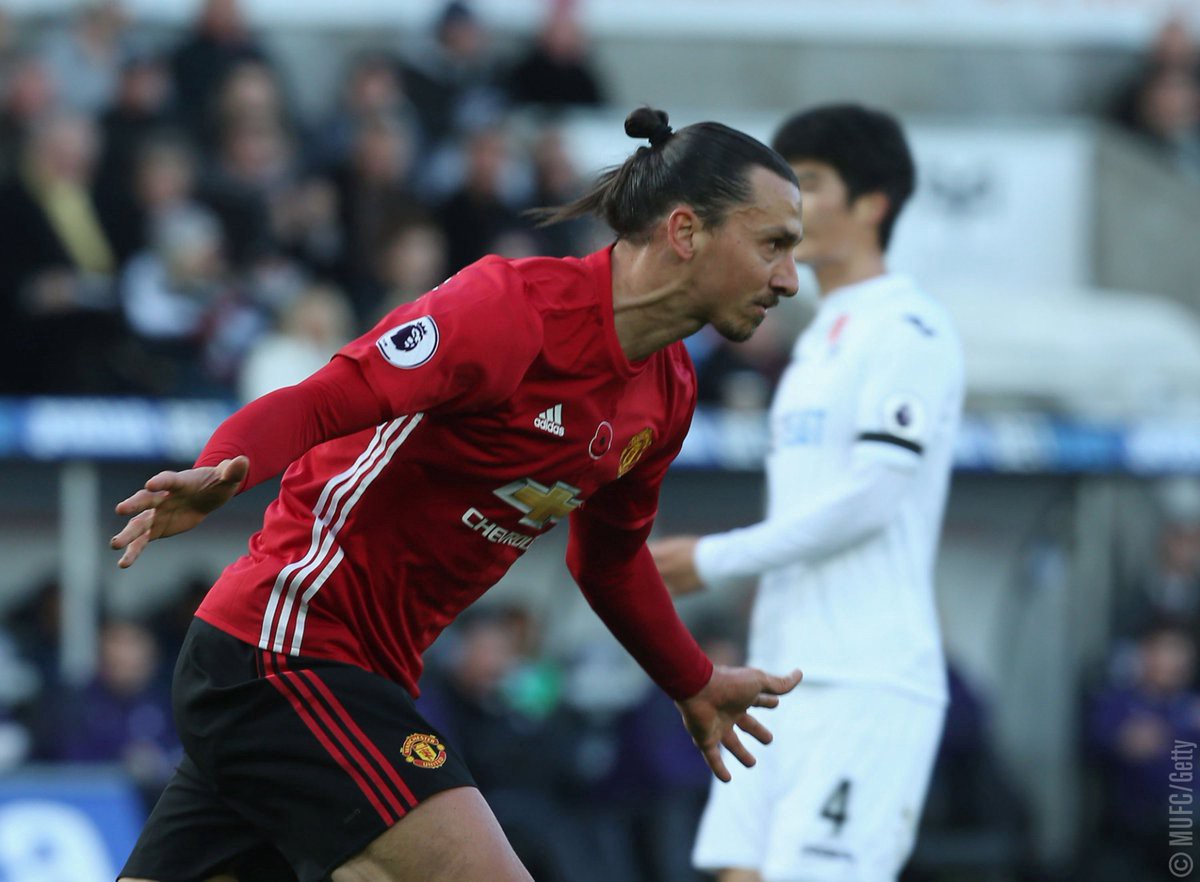 It's been a trying start to Zlatan Ibrahimovic's time with Manchester United. He endured his longest goal drought since 2006 and Jose Mourinho has struggled to pull the club above the middle of the table. It seems all this has taken a mental toll on Zlatan, as evidenced by his interview in the December issue of Inside United magazine.
In that interview, Zlatan says:
"I heard a lot of things that the city is this, the city is that, the weather is like this and the weather is like that but, so far, everything has been good. The city is the best city so far."
Two things:
It's only early November. The weather will get worse.
Even people from Manchester might be surprised to see someone who has played and lived in the likes of Amsterdam, Turin, Milan, Barcelona, and Paris say that. It might sound like pandering given that he told this to the club's official magazine, but the rest of the quote reveals a deeper issue might be at play.
"I come from Sweden, I don't have big expectations when it comes to… how do you say it… outside football. I'm pretty simple, I'm a family guy. For me, they come in the first phase, the rest is less important. For example, when I was living in Paris, in four years I didn't go to see the Eiffel Tower once — I wanted them to change the Eiffel for my statue but they didn't do it! Maybe if they do it now, I will go to visit!" [Smiles]
"Didn't go to see the Eiffel Tower once," Zlatan?
https://www.gettyimages.com/license/148508966
Did you never turn around?!
Perhaps Zlatan's extreme lack of awareness of his immediate surroundings impeded him from fully appreciating all that the other cities he's played in have to offer. Or maybe he's already taken one too many Marouane Fellaini elbows to the head during training.

Contributors
Howler
TAGS
WELL, IT DEPENDS ON WHAT YOU MEAN BY "FREE."
Enter your best email for full access to the site.