11 strange products from the bowels of official club shops
December 2, 2016
The perversions of merchandising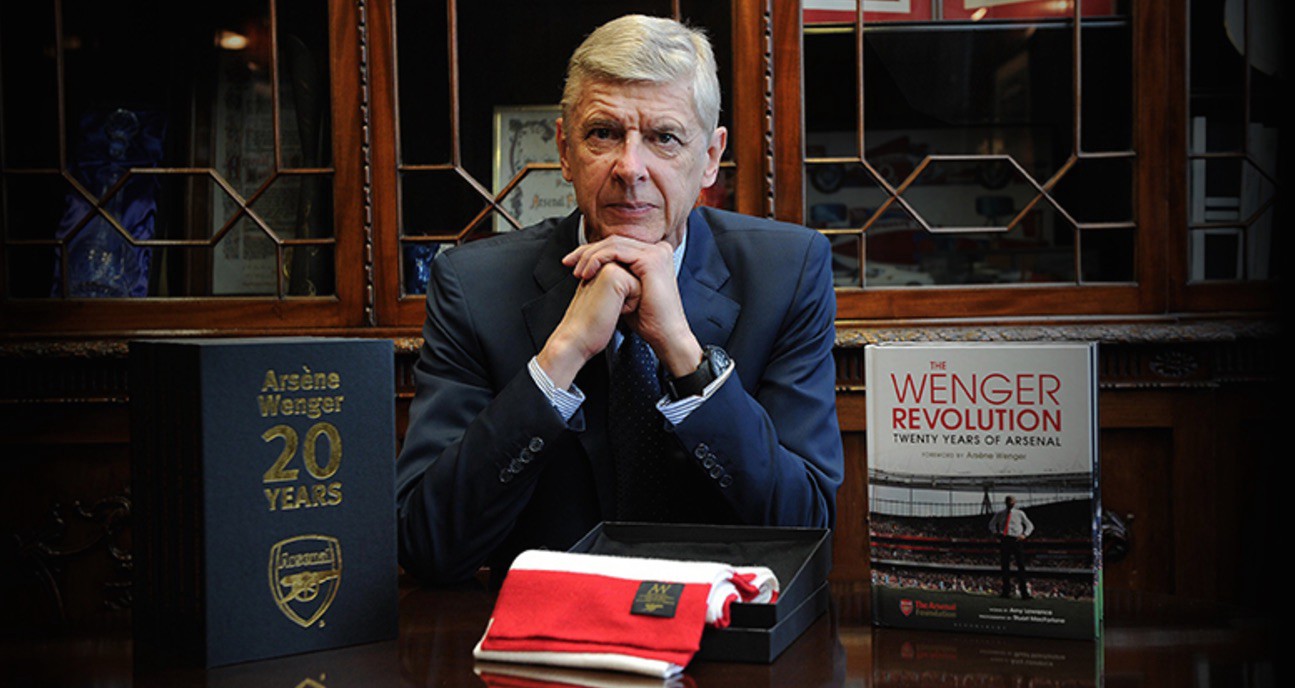 As the holiday shopping season tightens its death grip on your wallet, you're likely to encounter some inexplicable anomalies born out of retail over-exuberance. The official shops of football clubs around the world are reliable creators of these questionable products. Here are a few that you might want to pick up for a person in your life who you'd like to deeply confuse.
Arsenal's three-pack of Arsene Wenger 20th anniversary socks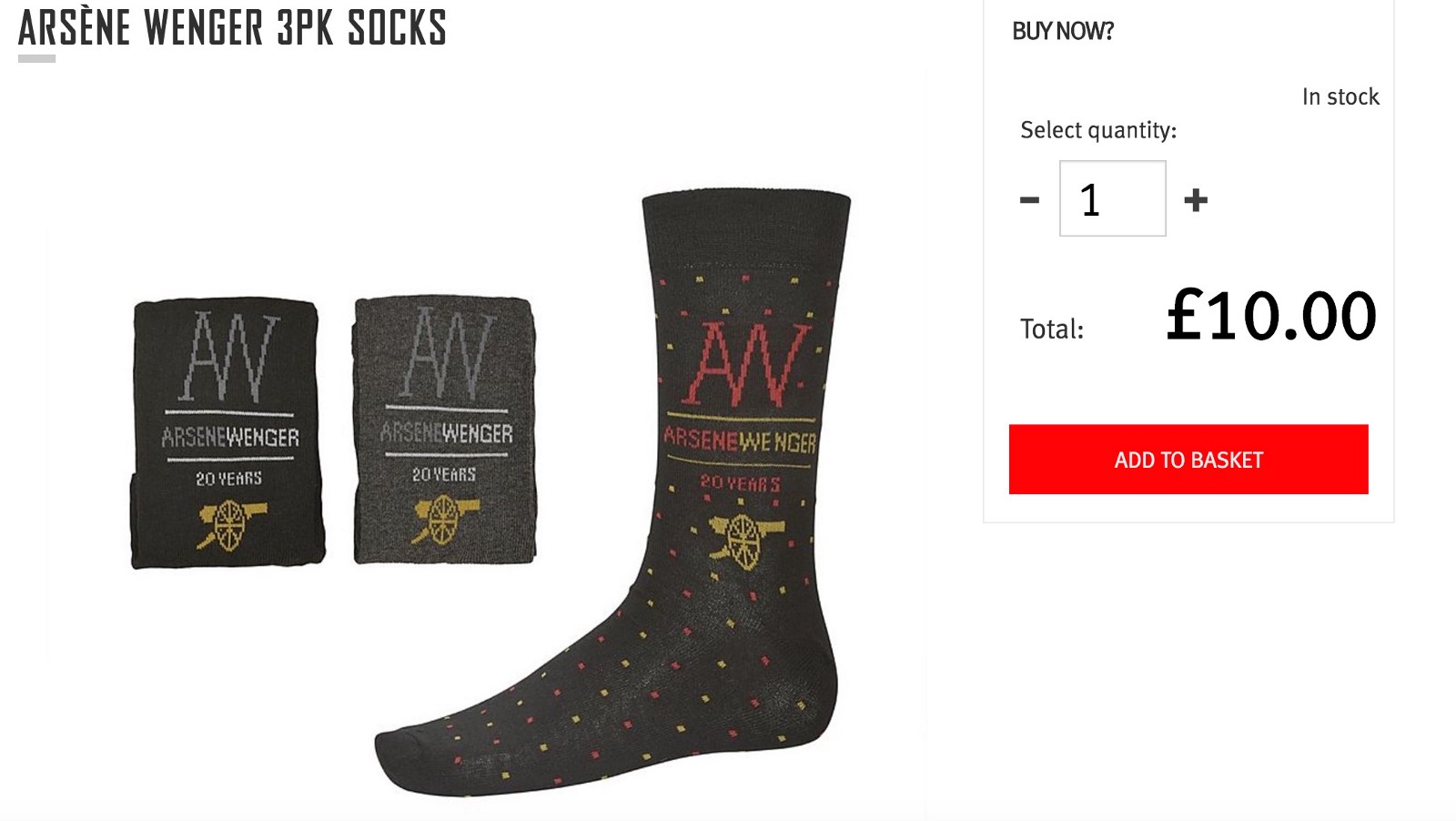 It's bad enough getting socks as a gift, but getting socks that commemorate the anniversary of a manager's time with a single club adds a strange extra layer to it. Of all the products you can use to celebrate Wenger's time with Arsenal (and the club offers a sizable variety of them), why socks? Are they meant to be a conversation piece?
"How about Wenger being at Arsenal 20 years. Pretty incredible in this day and age."
"Yeah, just look at my socks."
"Oh, yeah, 'Arsene Wenger 20 years.' There it is. On your socks. That's…hey, let's talk about something else now."
St. Pauli's skull and crossbones advent calendar

Yes, St. Pauli are Germany's punk-rock pirate football club, but the grim motif of this product seems out of place given that it's meant to help eager children count down to the birth of Jesus/a joyous toy jackpot. Perhaps the subtext being conveyed here is that even if all of your Christmas wishes don't come true, we'll all be dead some day, so it doesn't really matter in the end.
Villarreal underwear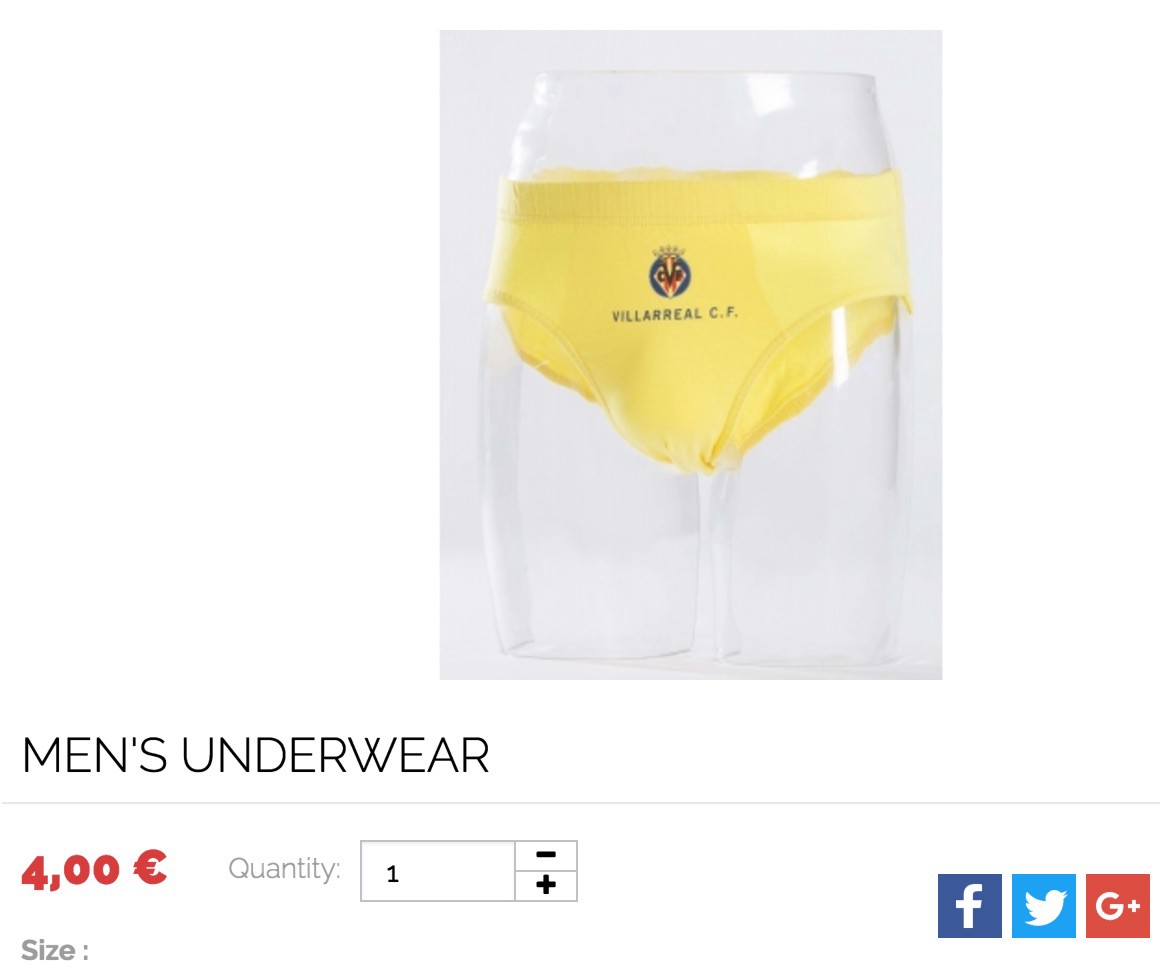 If the previous product was far too dark, then this one is way too bright. If your goal is to never have sex again, then this is the underwear for you.
West Ham junior Christmas abomination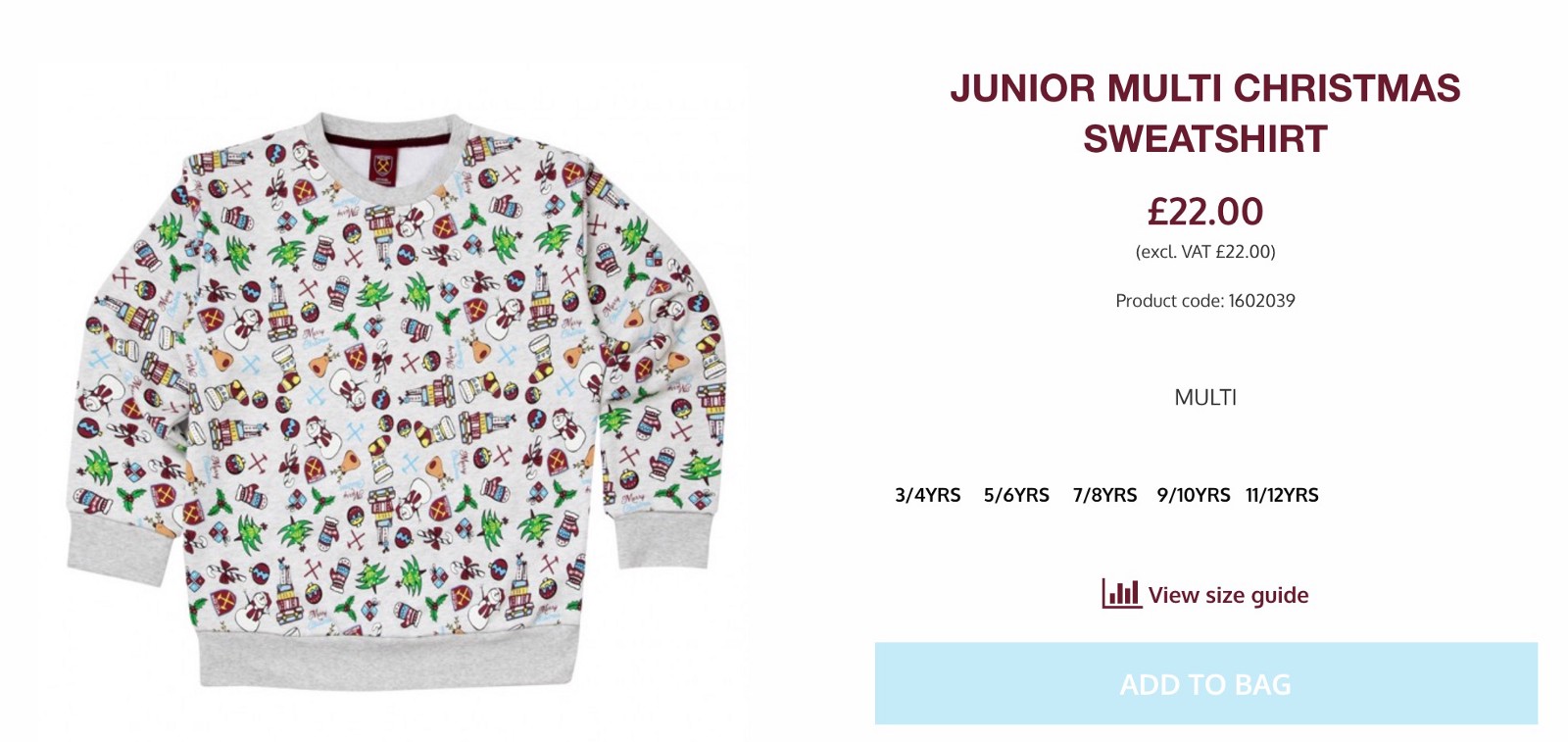 Making a child wear something this ugly is worse than putting coal in their stocking. It's the kind of thing you buy and then use as a threat to keep your kids in line.
"If you don't calm down and behave, Jimmy, you're gonna have to wear your West Ham junior multi Christmas sweatshirt and stand outside for 45 minutes!"
"NOOOOOOOOOO!"
Lyon lion statue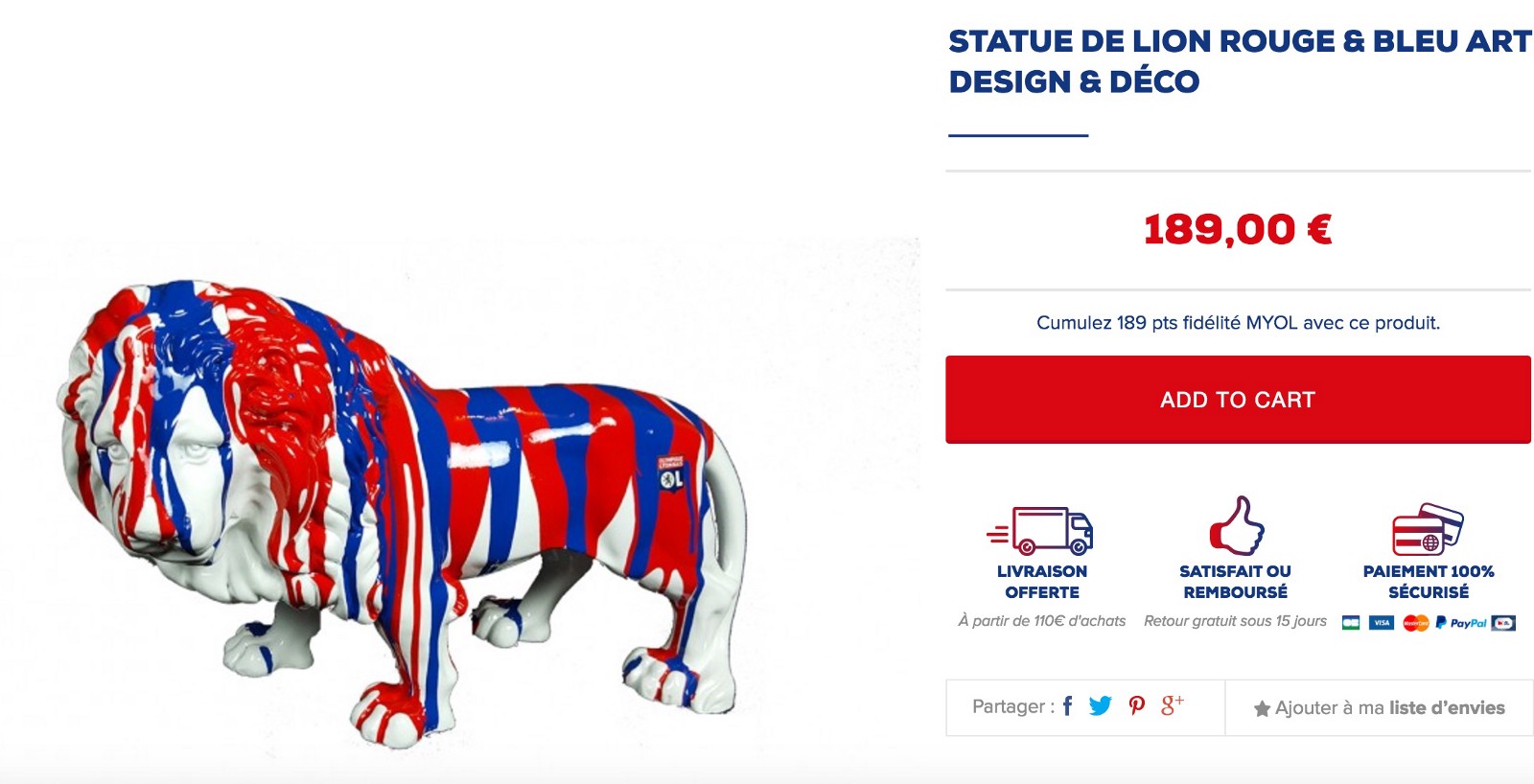 "Shit. I spilled the paint on it."
"Eh, we'll call it art and charge €189 for it."
Spurs personalized vodka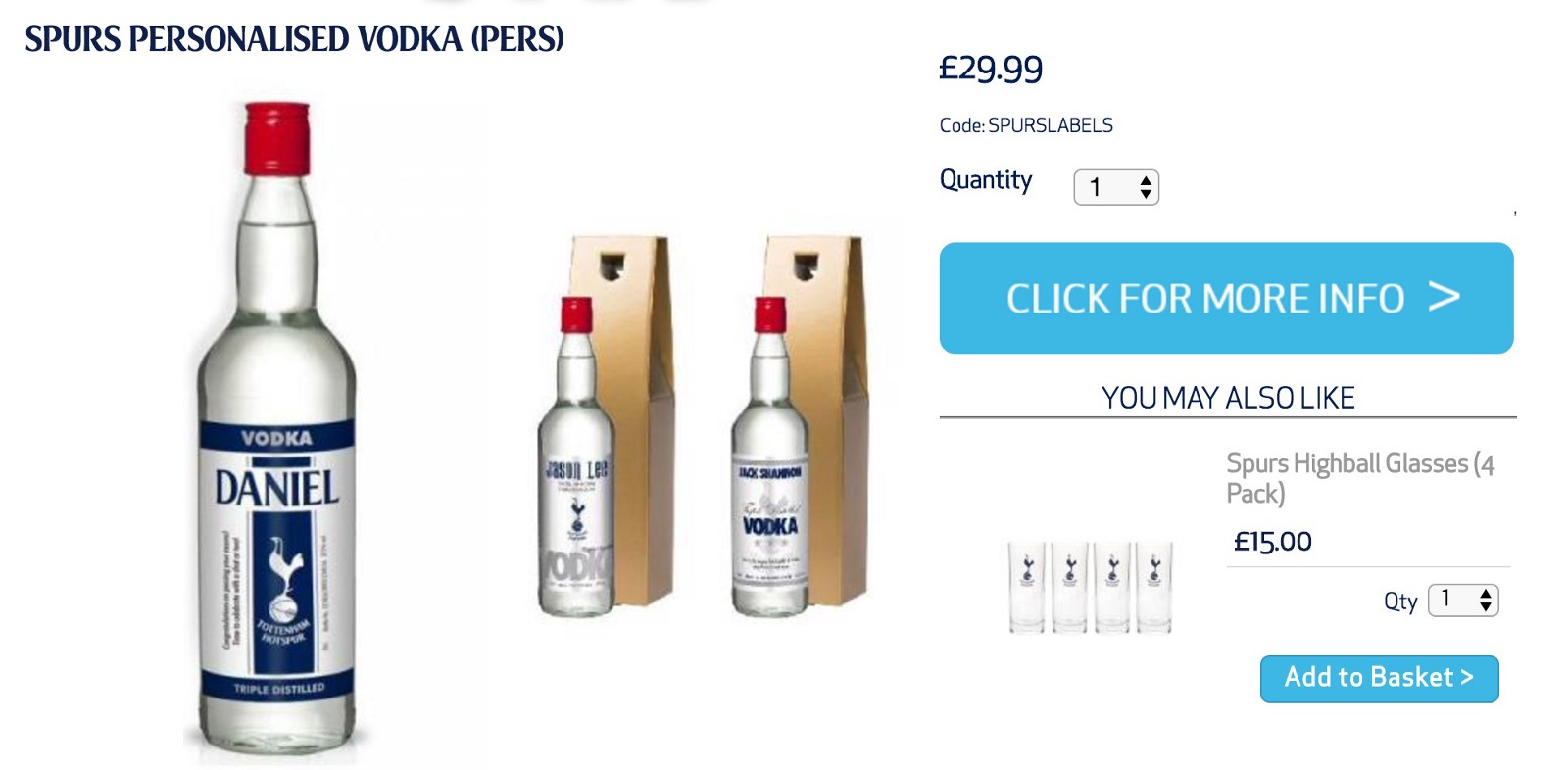 Of all the things to personalize, a bottle of vodka is a weird one. But then you realize that it's probably the thing Spurs fans need the most, and it makes total sense.
Monaco v Young Boys Champions League third qualifying round friendship scarf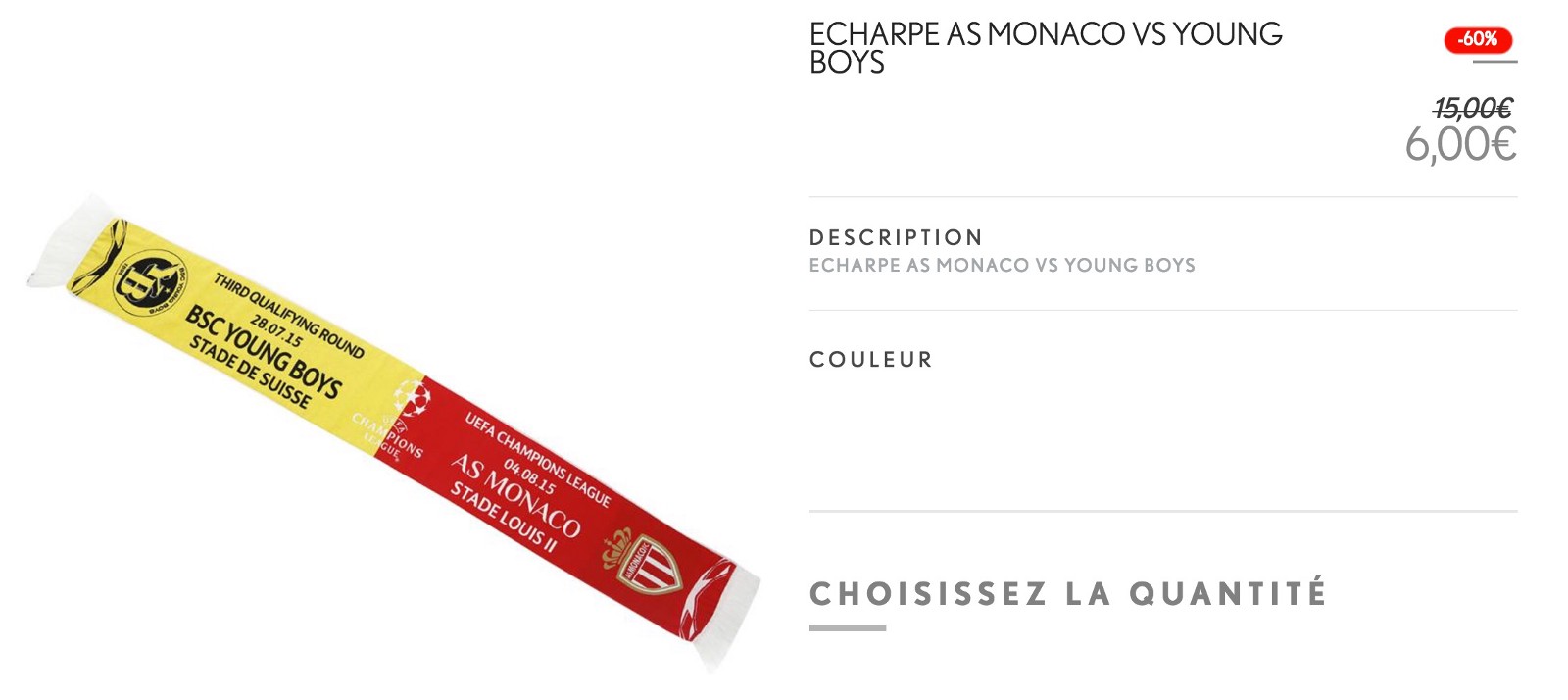 If you really want to confuse someone this holiday season, get them this year-plus old half and half scarf commemorating the Champions League third qualifying round battle between Monaco and Young Boys that Monaco are still selling for some reason. If there was ever an item that symbolizes the question "Why?" it's this one.
Swansea City body wash, perfume, and lotion gift set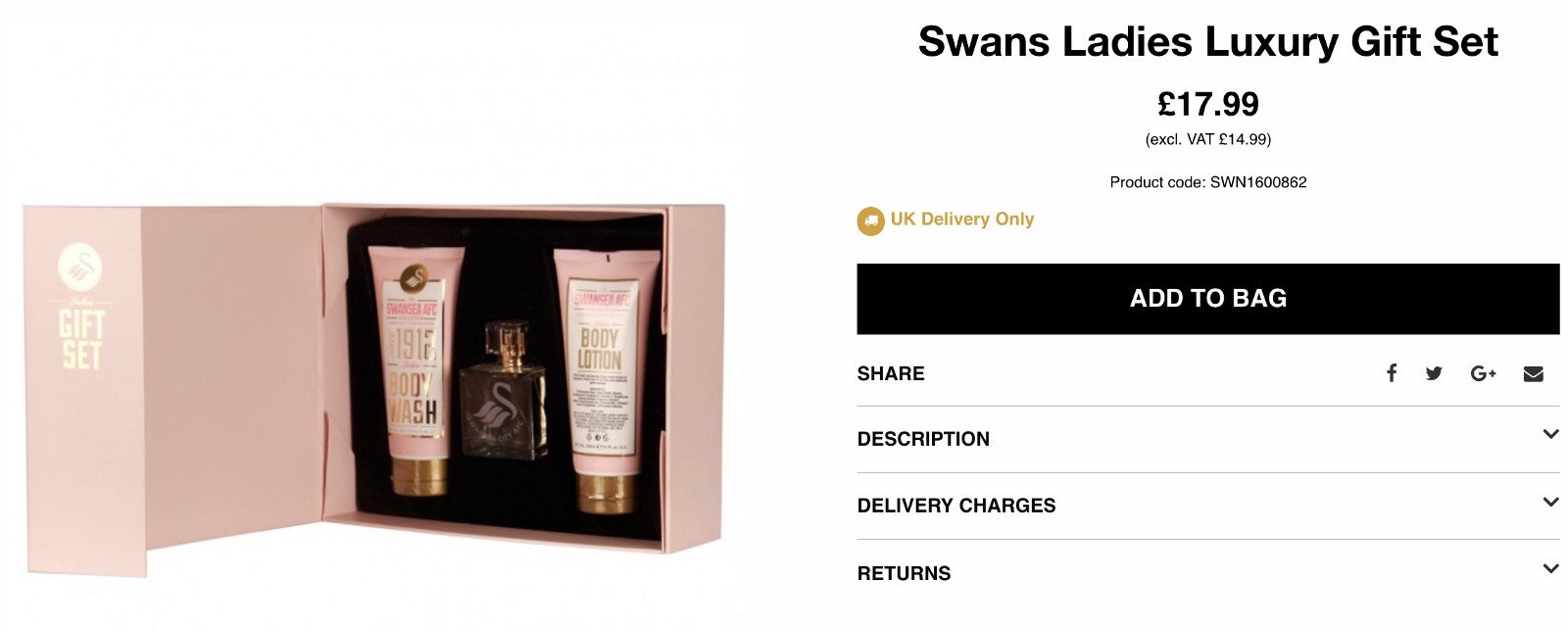 "Ooo, smells like relegation…and nothing like the products I actually wanted."
Bayern Munich steak and grill seasoning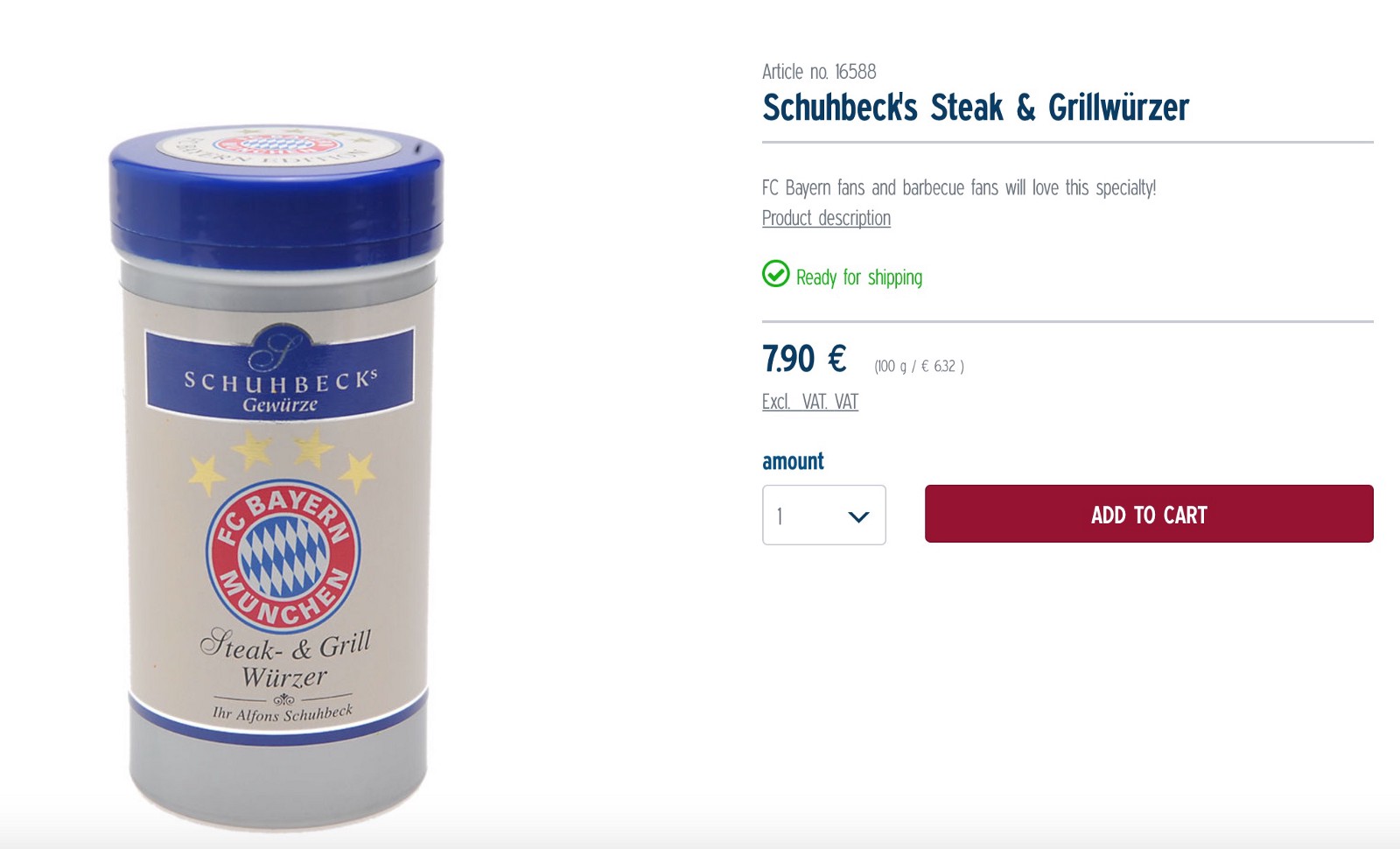 Ingesting something that evokes images of a smirking Thomas Müller would give anyone pause, so Bayern include a detailed explanation of this product. "For marinating barbecue steaks (veal, lamb, beef, pork), poultry, fish, vegetable sticks and seasoning vegetables and fruit," they explain. They also offer a "special tip": "The spice contains salt, so be careful when salting!"
I'm assuming Franck Ribery was adamant about including that bit.
Sunderland toothbrush twin-pack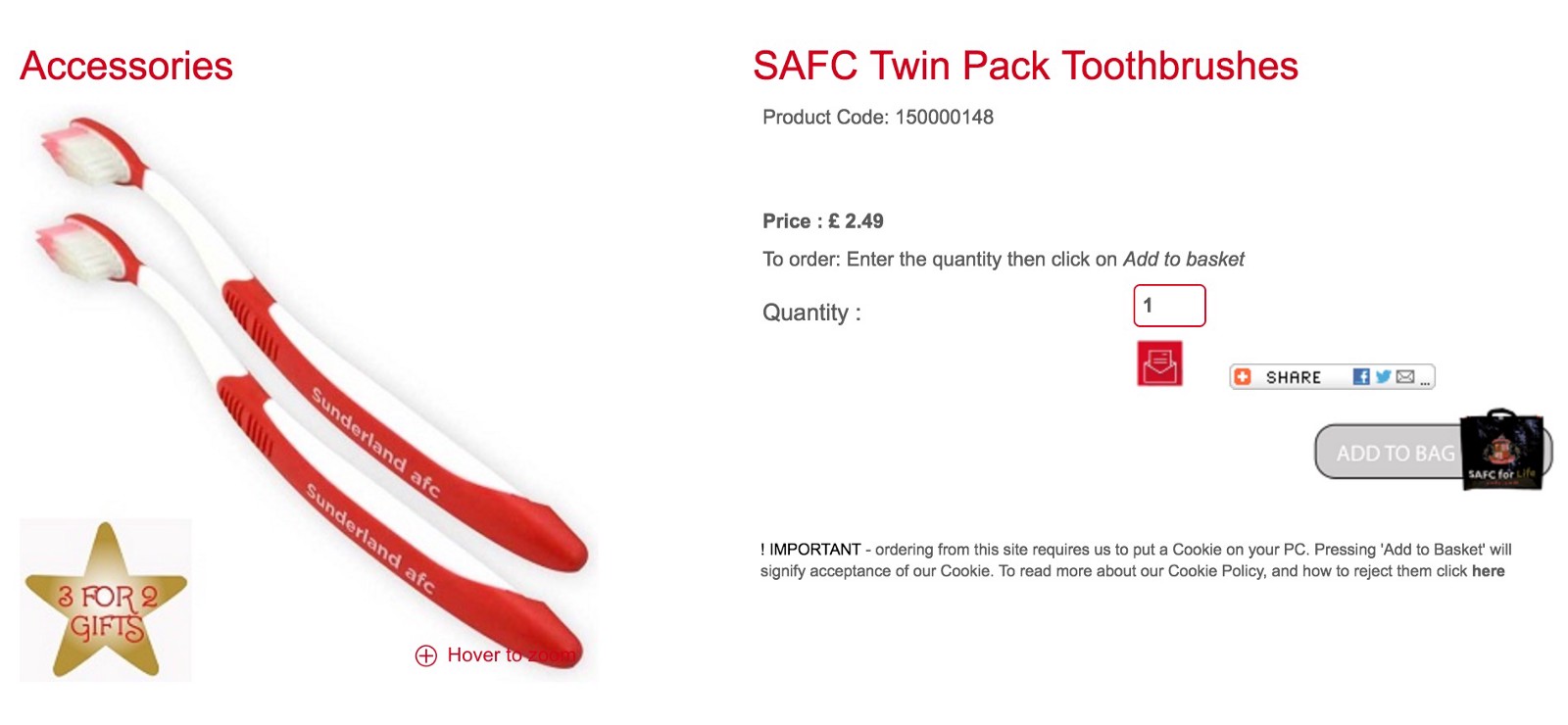 The only thing that can scrub away the bad taste in your mouth left by watching Sunderland play.
Tigres sleep mask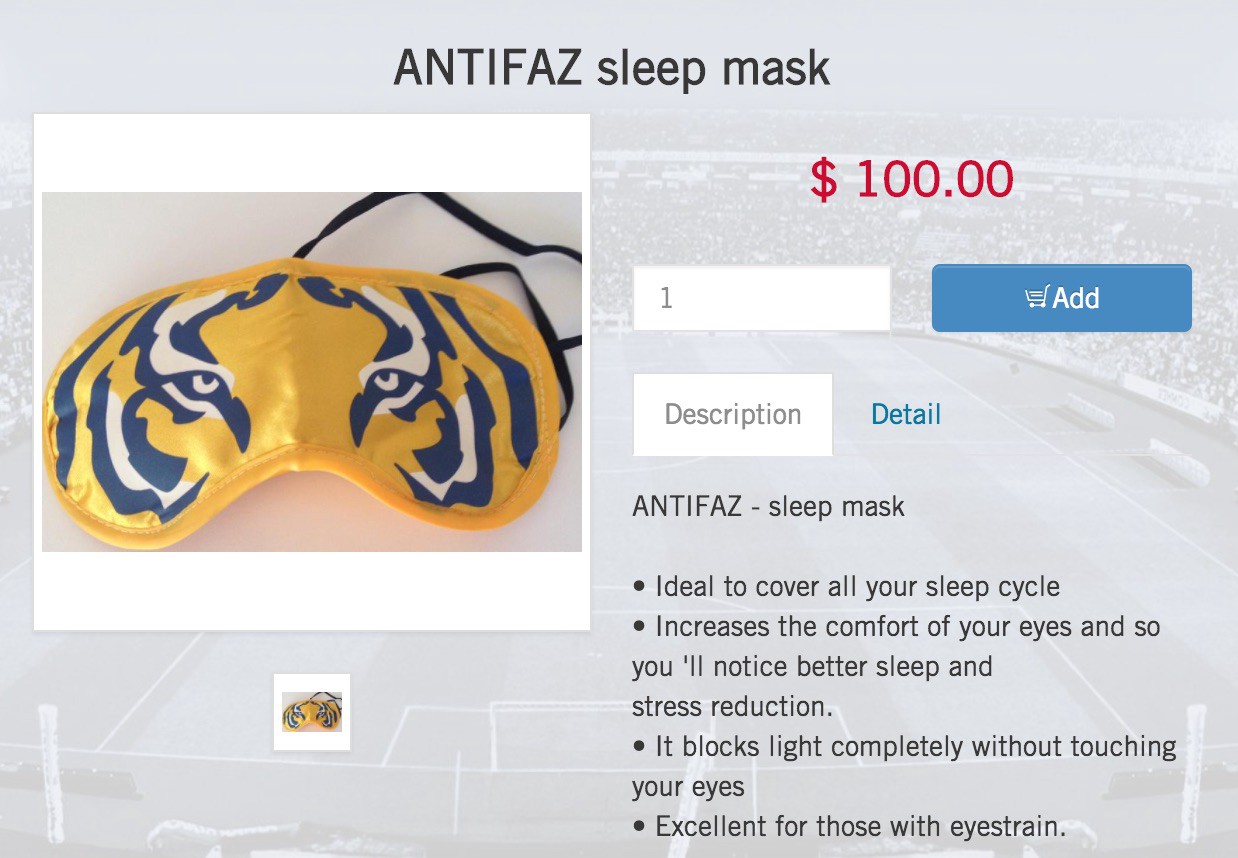 Actually, this is awesome and I want one.

WELL, IT DEPENDS ON WHAT YOU MEAN BY "FREE."
Enter your best email for full access to the site.