How a third iteration of the New York Cosmos could work
December 10, 2016
Existing outside the constraints of a domestic league might be the way forward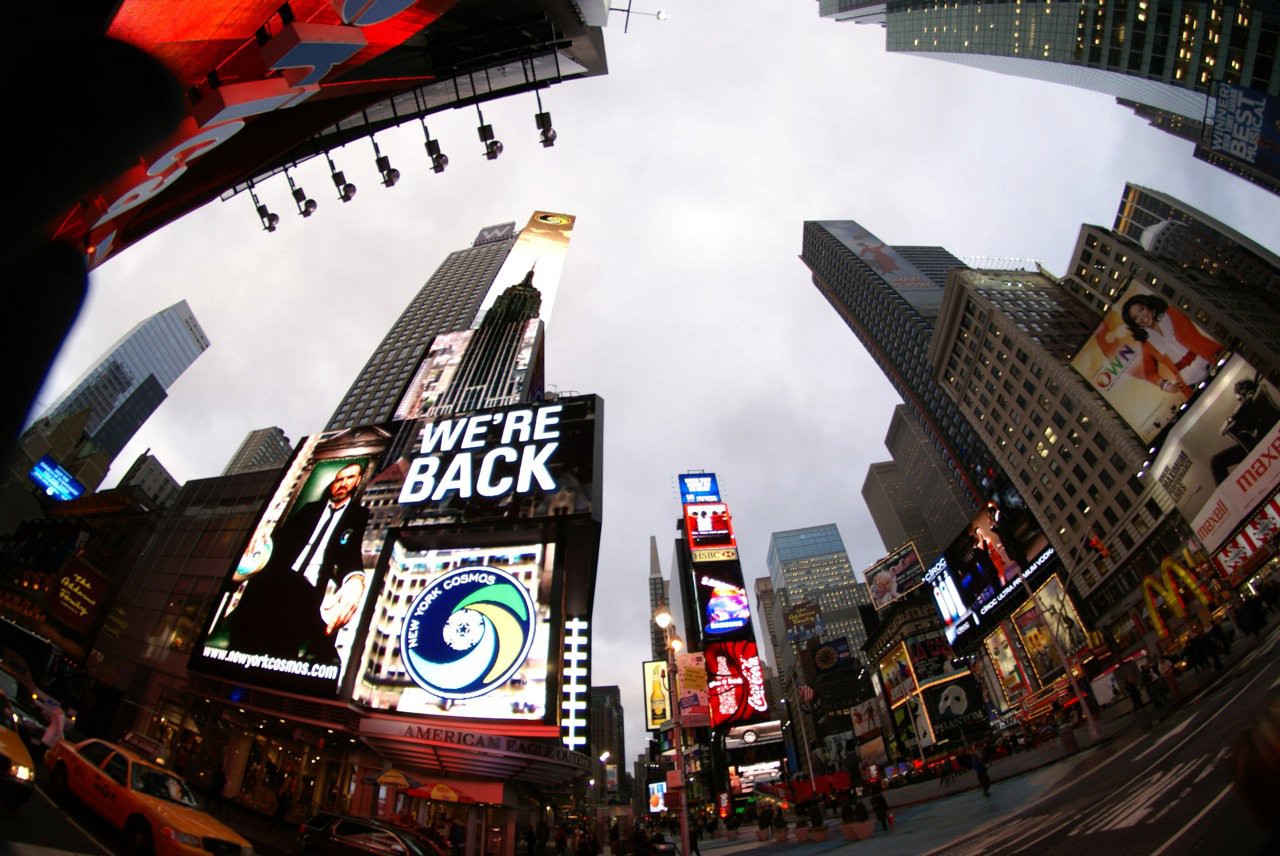 Days after winning their third title in four years within the modern, second-division NASL, the New York Cosmos have purged their squad and staff as a familiar demise seems inevitable 31 years on from their first collapse. On the pitch, the second iteration of the Cosmos was a success, but they were once again undone by their outsized ambitions in a volatile league.
Despite playing their home matches at a modest university stadium and competing in one of two rival second-division leagues in the U.S., the Cosmos still managed to harken back to their original star power by signing the likes of Marcos Senna and Raul to participate in a competition that seemed lightyears away from La Liga.
The high point for the second generation Cosmos—from a standpoint of continuing the glitz and international profile that made their forebears the iconic club of American soccer, even today—arguably came in their very first match after being reformed, though. Before they joined the second attempt at an NASL.
That first match was Paul Scholes' testimonial. Sir Alex Ferguson's Manchester United v New York Cosmos at Old Trafford. With Eric Cantona as the Cosmos' "director of soccer" and manager for the day, leading a squad filled with aging greats like Fabio Cannavaro, Dwight Yorke, Robbie Keane, Patrick Vieira, and Robert Pires.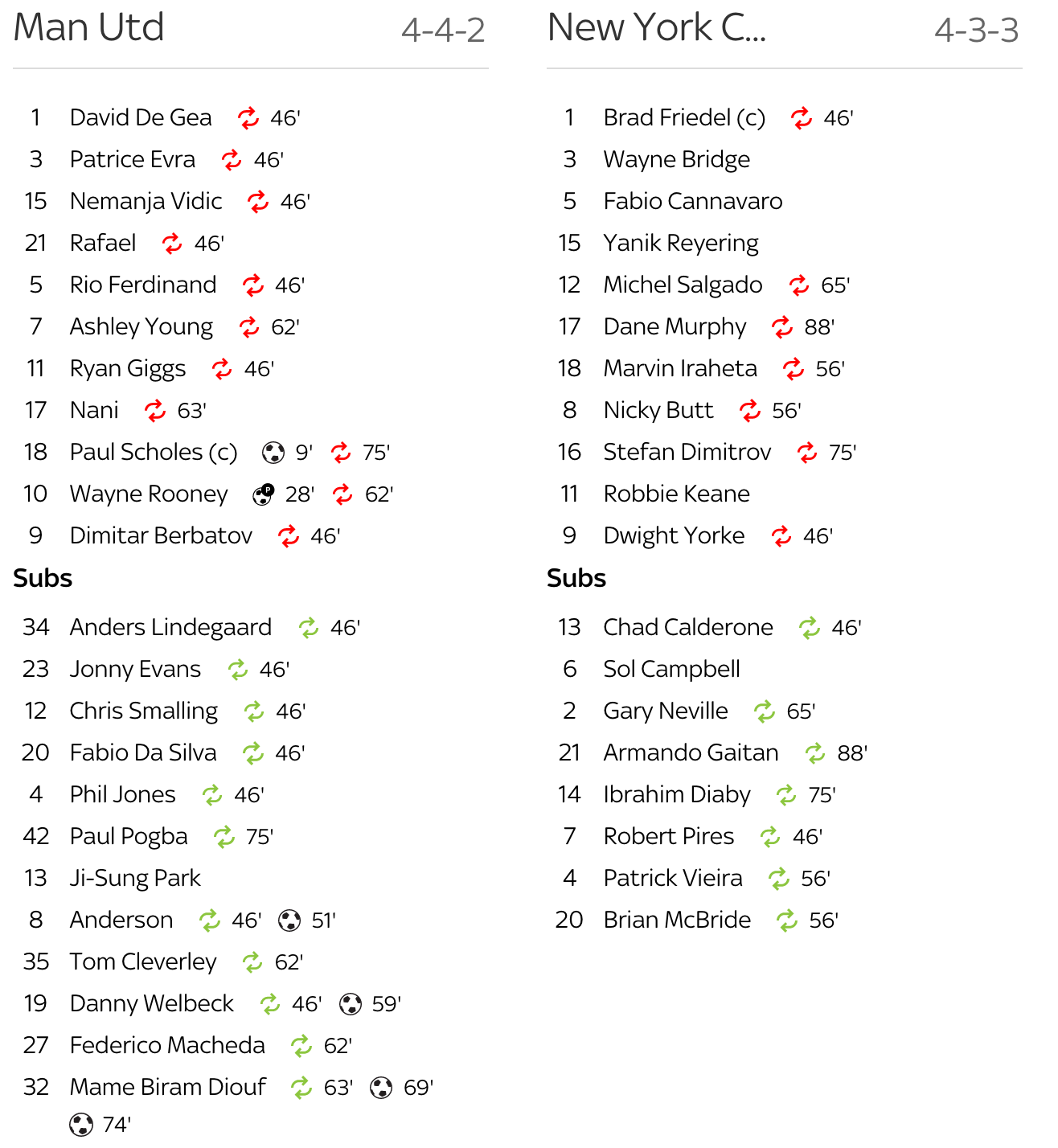 The Cosmos lost that match 6–0—after all, this was a group that had only met a few days earlier and they were playing against the reigning Premier League champions. Regardless of the result, the match and a Cosmos team filled with real-live Cosmos (plus Wayne Bridge) succeeded in sparking intrigue and excitement about the reborn club.
Obviously, to go from that to second-division matches at Hofstra University is a difficult trajectory. Flashy stadium proposals and attempts to claim a spot in MLS failed—league commissioner Don Garber rejected the idea of a third MLS New York team as recently as Friday—leaving the Cosmos in a dead-end position. Even if MLS did want them and the City of New York was willing to let them build a state of the art home of their own, that wouldn't be the way for the Cosmos to be the Cosmos.
MLS's constrictive rules and salary cap, as well as their "all for one" mentality, runs counter to the Cosmos' big, bold, and individualistic image and a new stadium could be more of a burden than a necessity. So for the Cosmos to make a third go at existence, they might have to forge their own path. One outside the U.S. leagues that have always been too small for them.
Putting together a revolving squad of out of contract or recently retired superstars and playing friendlies and unofficial tournaments (like the International Champions Cup) around the world might be the first step towards finding a sustainable way forward for the Cosmos. They could play in premier venues and would be sure to draw big crowds, as preseason friendlies and star-fueled charity matches have been proven to do. They could be a sort of football version of the Harlem Globetrotters—global ambassadors for American soccer and an asset to the USSF—but without the buckets of confetti (side note: the Globetrotters have apparently "drafted" Leo Messi, Neymar, Tim Howard, and Landon Donovan in recent years…so the Cosmos would have to watch out for them, oddly enough).
If matches were scheduled to fill gaps in the TV schedule, broadcast rights would likely be desirable and the global nature of the endeavor could attract internet companies looking for live content to stream. And if there's one thing the Cosmos proved upon reforming in 2010 its that they can sell merchandise.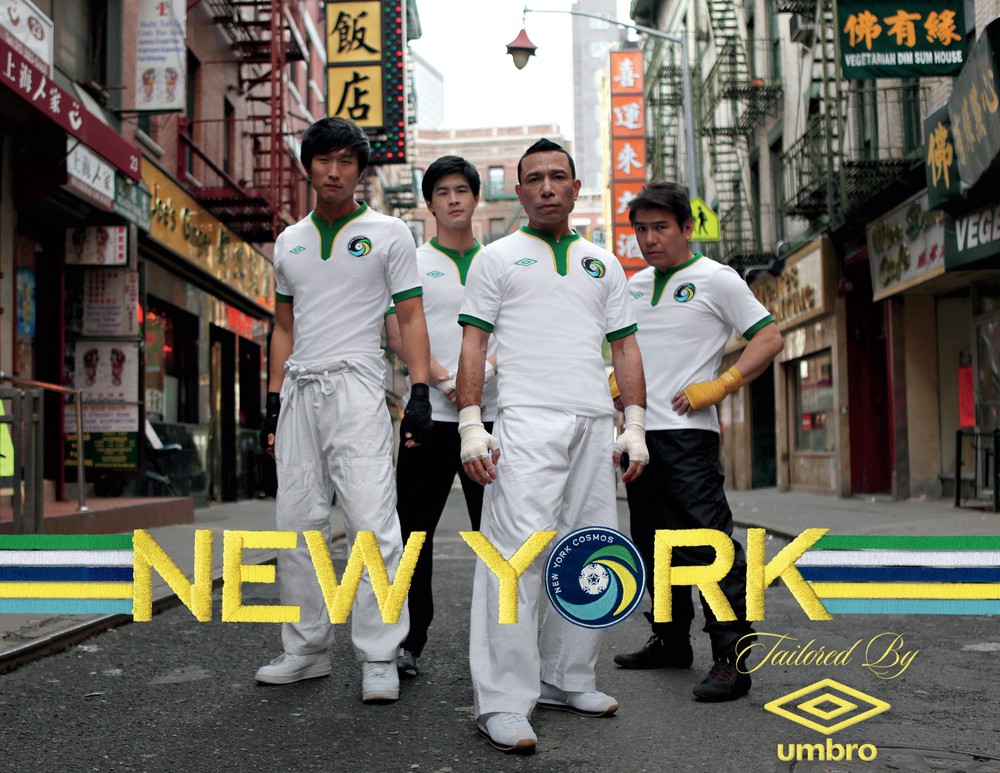 With a focus more on entertainment and showmanship than trophies, the Globetrotters have succeeded for 90 years while playing utterly meaningless games from a results standpoint, so that shouldn't be the primary concern for the Cosmos in this scenario. That said, in an age when top clubs almost seem held back in their own money-spinning globetrotting by their domestic campaigns as they actively search for ways to form new leagues beyond national or even continental boarders, the Cosmos could get a leg up on the global competition and prove their value as an addition to a potential/inevitable international super league of the future by taking on this form and creating new fans around the world.
Of course, if they did one day make the transition from touring team to a competitive club in an actual league, assembling a squad of younger players would be necessary. And the profits made as the former would ideally be used to fund the latter. In addition, being a part of a new global mega-league would almost certainly help them get a stadium built, which would then be necessary. While these might sound like futile plans for the day after never, these are the types of things a Cosmos 3.0 would have to map out—ways to be the masters of their own domain and limiting dependence on the success or approval of others—to avoid hitting yet another dead end.
Despite crumbling twice now, the idea of the New York Cosmos still has undeniable value and a credibility that few other American clubs, if any, have been able to achieve. It's something that top players want to be associated with and multiple generations of fans have now supported. A third attempt at creating a viable model remains a worthwhile endeavor, but it will only be achieved through adaptation and evolution, and not regression or compromise. The Cosmos began as a pioneer club for America, now they have to look to being a pioneer club for the world.

Contributors
Howler
TAGS
WELL, IT DEPENDS ON WHAT YOU MEAN BY "FREE."
Enter your best email for full access to the site.