And they're gunning for Cristiano Ronaldo in particular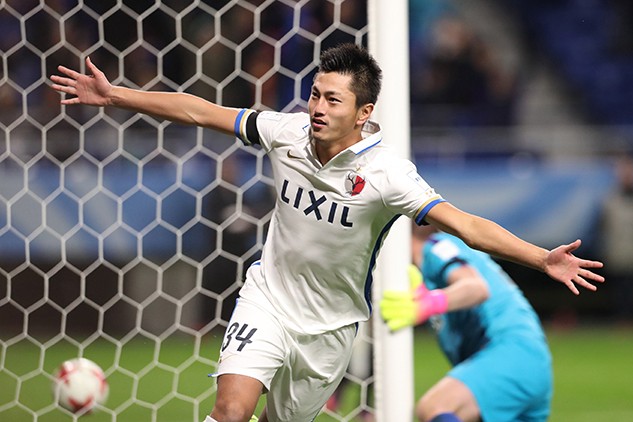 When you're currently 11th in the J-League and you're representing a town of 70,000, it doesn't seem like you'd be poised to make the FIFA Club World Cup, let alone make a run that puts you in the final. But that's the happy position that Kashima Antlers find themselves in. And Americans motivated enough to wake up at the god-awful times that harken back to the 2002 World Cup (5:30 am ET on Sunday, FS1) can peek in on Yokohama to see what the first team in Asia to make a Club World Cup final can do against Real Madrid.
Fortune, of course, favors the current European champs. The tournament—which, oddly, takes the top club teams from the six continental federations plus a seventh team representing the host nation—has had a European finalist every year since 2005, and the last team to lose a final was the enigmatic 2012 Chelsea team that finished sixth in the Premier League yet still managed to triumph in the Champions League final. (Surely Spurs fans remember.)
To get to the final, Real Madrid beat CONCACAF representatives Club America on the strength of Karim Benzema and Cristiano Ronaldo goals, with the full complement of Galacticos making the trip to Japan trying to do what Barcelona did last year. Kashima Antlers, by contrast, defeated Colombian side Atletico National in its semifinal—its first goal coming on a penalty that the FIFA website boasted was "a historic spot-kick," as a Video Assistant Referee weighed in "with a match-changing decision for the first time in a FIFA competition."
https://www.whatahowler.com/guardian-of-the-gal%C3%A1cticos-551cfe34488c
Are Kashima Antlers up for the challenge? Well, as the BBC reported, defender Naomichi Ueda said, "I'm a crocodile. Just as a crocodile will complete its conquest by dragging its prey into the water, I just want to bring them down — whether it's in the air or on the ground, one on one." And Yuma Suzuki, taking his goal celebration in the semis from the Ronaldo playbook, assessed, "If I don't score again in the final, I'll quickly be forgotten…Now I want to do it in front of Ronaldo's very eyes."
So, the team that seems to select "Football Dream" as its slogan every year finds themselves in front of a home crowd against one of the best teams in the world, with a title at stake, and they're positioning themselves as crocodiles who may or may not taunt Ronaldo on their way to dragging him to a swampy demise. Misplaced optimism or the right, cavalier approach? There's only way to find out, and here in the States, it involves an alarm clock and a pot of coffee.

Contributors
Howler
TAGS
WELL, IT DEPENDS ON WHAT YOU MEAN BY "FREE."
Enter your best email for full access to the site.