This day in football history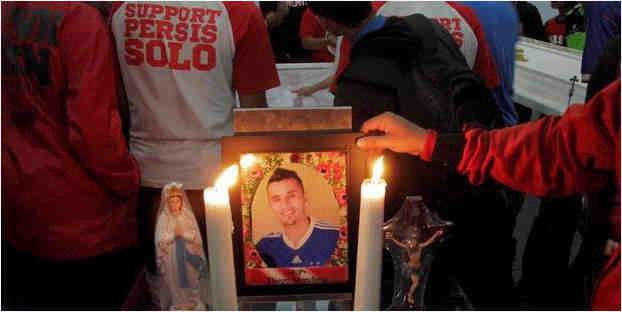 On 3 December 2012, after going unpaid by his club for several months and unable to afford medical care, forward Diego Mendieta died in an Indonesian hospital from a treatable virus. He was 32.
Originally from Paraguay, Mendieta had been playing in Indonesia for several years. Most recently, he had signed with Persis Solo in Surakarta, but the club stopped paying him for several months toward the end of 2012, owing him at least $12,500 according to some reports. The lack of funds prevented him from leaving the country and forced him to rely on friends for even basic necessities such as food.
In November 2012, he contracted an infection of cytomegalovirus, normally treatable with an anti-viral medication. Although he visited three different hospitals, he was unable to pay for care, so the infection went undiagnosed and untreated until it was too late.
Mendieta's plight did not become common knowledge until after his death, at which point the international player's union, FIFPro, got involved. A few days later, they reported that Persis Solo had delivered the back pay to Mendieta's widow and paid to deliver his body to Paraguay.

Contributors
Howler
TAGS
WELL, IT DEPENDS ON WHAT YOU MEAN BY "FREE."
Enter your best email for full access to the site.