Home
Dirty Tackle
Youth teams in financial danger after FA bans tattoo shop and night club sponsors
Youth teams in financial danger after FA bans tattoo shop and night club sponsors
December 19, 2016
Because puritanical moralizing is apparently more important than letting kids play the game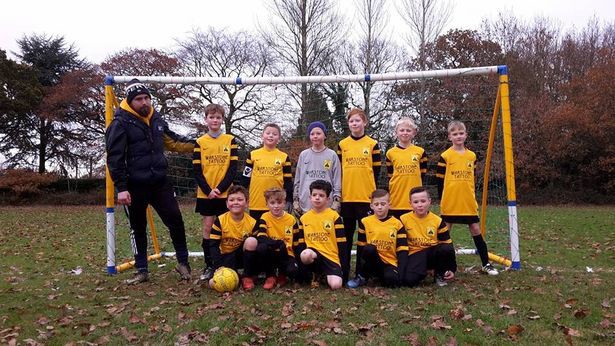 The business of football is difficult when you don't have a billionaire or an entire nation state bankrolling the endeavor—especially when the FA won't even let you keep the sponsors you do have. And that's the predicament Kings Heath Concorde find themselves in.
The club where former England internationals Joleon Lescott and Darius Vassell got their start could be forced to eliminate their U-10s team since the FA doesn't approve of having a tattoo shop as their shirt sponsor. The FA has also taken issue with a local nightclub sponsoring their U-8s team.
From the Birmingham Mail:
"What next?" asked Warstone Body Art studio boss Simon Mabbott. "Are they going to ban Premier League footballers who have tattoos? Because that would be pretty much all of them."
And a spokesman for Arena described the ban as 'bonkers'. "We are not just a nightclub, we have two function rooms," she said.
"Are the FA worried that the under-eights and their mates are going to try to get into the place?"
Without these sponsorships, the club can't afford the teams' kit costs.
Club president Russell Jukes rightly points out that fast food chains pose much more harm to children of this age than tattoo shops and night clubs, yet there are no rules against them sponsoring youth teams.
In other news, the FA recently announced a 12-year, £400 million kit deal with Nike.

Contributors
Howler
TAGS
WELL, IT DEPENDS ON WHAT YOU MEAN BY "FREE."
Enter your best email for full access to the site.