A 48-team World Cup is a win-win situation
January 10, 2017
Expanding the tournament is a risky move for FIFA, but for everyone else it can't go wrong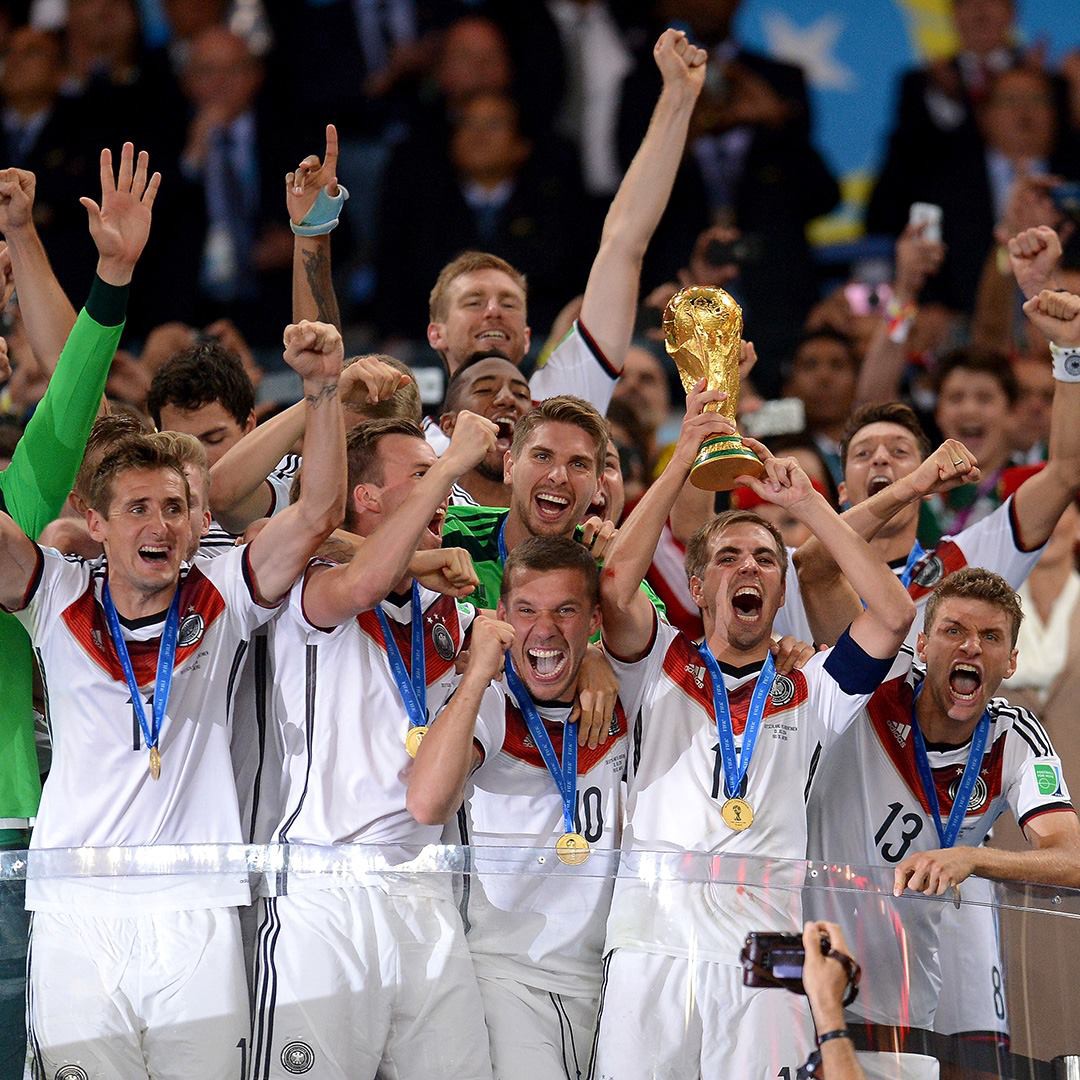 FIFA has officially decided to expand the World Cup to 48 teams starting in 2026. The tournament will have 16 groups of three teams, with two advancing from each group, and likely with group-stage matches decided by a shootout (if necessary) so no match can end in a draw. On the surface, all of this either sounds horrible or brilliant, depending on your perspective.
If your country regularly qualifies for the tournament as it stands, you probably see this as a cash grab that could ruin the world's most revered sporting event. If your country qualifies infrequently or never, you probably see this as a greater chance to finally get in on the fun of the World Cup. But if you look at this decision more objectively, you'll see that it's a win-win situation for everyone except, perhaps, FIFA themselves.
Let's start by taking an optimistic view. A 48-team World Cup could very well be more of a good thing. Just look at Euro 2016—some of the most memorable aspects of that tournament were the presence of smaller nations that qualified. Regardless of the quality of the teams on the pitch, the fans of Iceland, Wales, Northern Ireland, and Ireland invigorated the atmosphere. Hungary and their 40-year-old, sweatpants wearing goalkeeper delighted everyone. Sure there were some crap matches, but top teams regularly produce crap matches in tournament settings, too. Overall, the good outweighed the bad.
Yes, 48 teams sounds like a lot, but if you told someone the World Cup would expand to its current 32 teams back in 1930 when it had just 16, they would probably have all the same complaints we're hearing now. The game is still growing and there are still nations improving by leaps and bounds beyond the usual World Cup qualifiers. It's not inconceivable that in another nine to 13 years and beyond, there could possibly be 48 nations worthy of playing in a World Cup.
Now, that's the optimistic view. The pessimistic view is that this will tangibly harm the competition. If things go wrong at Russia 2018, and they go wrong at Qatar 2022, an expanded World Cup in 2026 with diminished quality and entertainment value could be the last straw and sour the masses on the tournament once and for all, driving down both attendance and home viewership. But this would also be a good thing (for everyone but FIFA)—arguably even better than if a 48-team World Cup proves to be more enjoyable than a 32-team World Cup.
http://uk.reuters.com/article/uk-soccer-fifa-worldcup-nally-idUKKBN14V29V
It's been firmly established at this point that FIFA is bad. They wield an incomprehensible amount of corrupted power and influence over nations, governments and people, and that power is largely derived from this one, hugely popular tournament. For as much as we complain about FIFA and say that we want to see the world's game freed from its nefarious grip, we still gleefully submit to it by handing over money, attention, and whatever else they want every time they dangle a World Cup in front of us like a set of shiny keys in front of an infant. As long as we do this, we give them the ability to do as they please.
But if the World Cup becomes just as awful as FIFA itself and people turn away from it, the gravy train will run dry and there will finally be a chance at actual reform within the sport's governing body. And if FIFA is too stubborn to change, there will be an opening for a new tournament to be created outside of its purview for nations seeking to restore quality to international competition and meet the public demand.
So there you have it. A 48-team World Cup will either mean more Icelands and sweatpants or the death of FIFA as we know it. A win-win situation if ever there was one. Now keep your focus on the more pressing matters of Russia's roving gangs of government sponsored hooligans and Qatar's inhumanely treated migrant workers.

WELL, IT DEPENDS ON WHAT YOU MEAN BY "FREE."
Enter your best email for full access to the site.