Well, that was underwhelming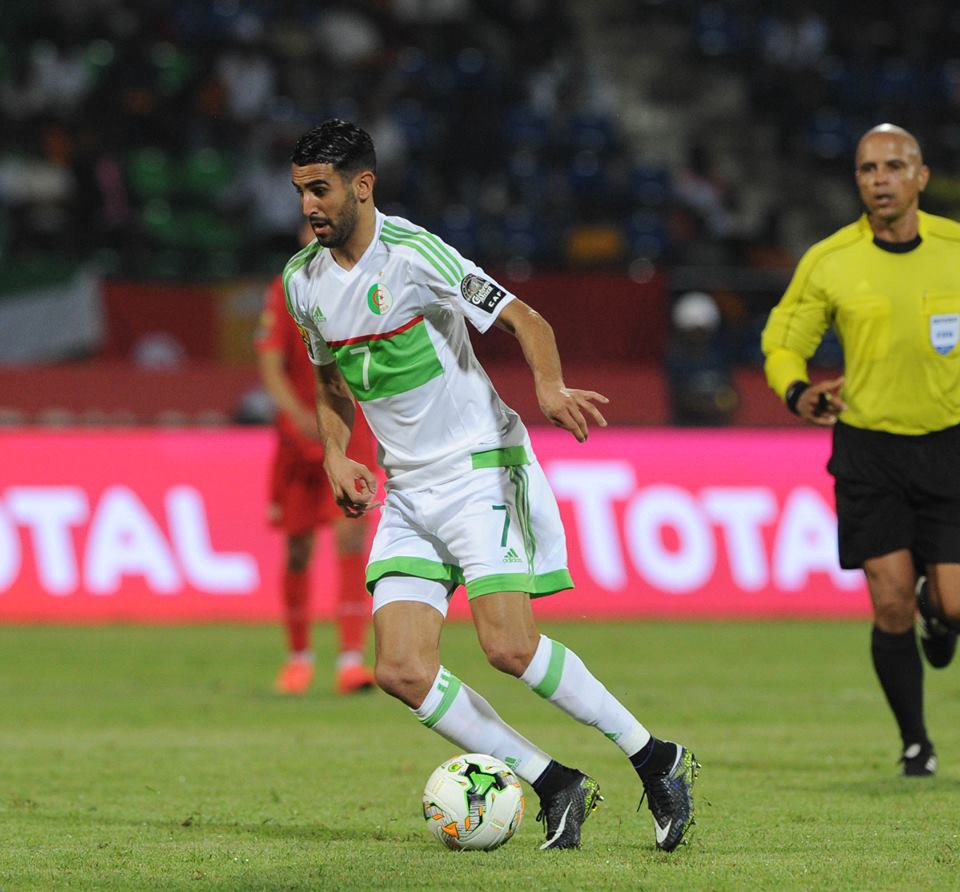 International football, like most undertakings that employ "international" as a prefix, is a celebration of unfairness. Its history is littered with players who might reasonably claim that their careers would have been different had they been born 100 miles in another direction. Such small differences, in turn, can ripple outwards to affect the careers of dozens of players. Could have. Would have. So it goes.
That unfairness is often what makes tournament play interesting. While clubs can address their most glaring weaknesses, international football is littered with teams that could benefit from the addition of mediocre Championship-level—or, dare I even say, MLS—players. To wit, Algeria subbed off right back Mokhtar Belkhiter, who plays his club football with Tunisia's Club Africain, at halftime of its opening match against Zimbabwe. He was replaced by USM Alger veteran Mohamed Rabie Meftah, who was an upgrade in the sense that his presence on the pitch was sometimes entirely forgettable.
In their tournament bookending draws and the intervening loss to Tunisia, Algeria appeared at a loss for ideas. This, in a narrow sense, was true. Against Zimbabwe the team relied on the brilliance of Riyad Mahrez, which was not the worst of ideas but an insufficient way of demonstrating its advantage. Against Senegal, the strategy was to count on Islam Slimani to score goals; he did those things but it takes more than that to win a soccer game. These were symptoms of a larger problem: Algeria's lack of ideas on a minute-by-minute basis was indicative of its broader lack of theory of how the game should be played. The attendant unfairness of international soccer is such that counting on the aggregate strength of squad to dominate is not always enough. Sometimes—as this team has repeatedly shown—that strength is so unevenly distributed that it is not as inherently valuable.
That tension, of course, can make international soccer interesting. Watching someone race a car that inexorably veers to the left can be interesting. In the same way, watching a team with some obvious deficiencies trying to both play and think its way out of that problem is a refreshing break from the more balanced team construction of club football. It's unfair, but one doesn't really watch international soccer for the fairness.
Algeria's failing at the African Cup of Nations is not solely attributable to this lack of balance and imagination. Senegal is an excellent team, while Zimbabwe and Tunisia are probably better than most observers expected. For Algeria's current golden generation, that acknowledgement offers little solace. Such generations, however, are largely interesting in international football because their existence doesn't always correlate neatly with results. Golden generations refer to aggregate quality, which means little in the absence of ideas.
Better luck next time?

WELL, IT DEPENDS ON WHAT YOU MEAN BY "FREE."
Enter your best email for full access to the site.