Home
Dirty Tackle
Coutinho agrees to give Liverpool five more years of unfulfilled hope
Coutinho agrees to give Liverpool five more years of unfulfilled hope
January 25, 2017
Club eager to continue perpetual trend of dreams followed by disappointment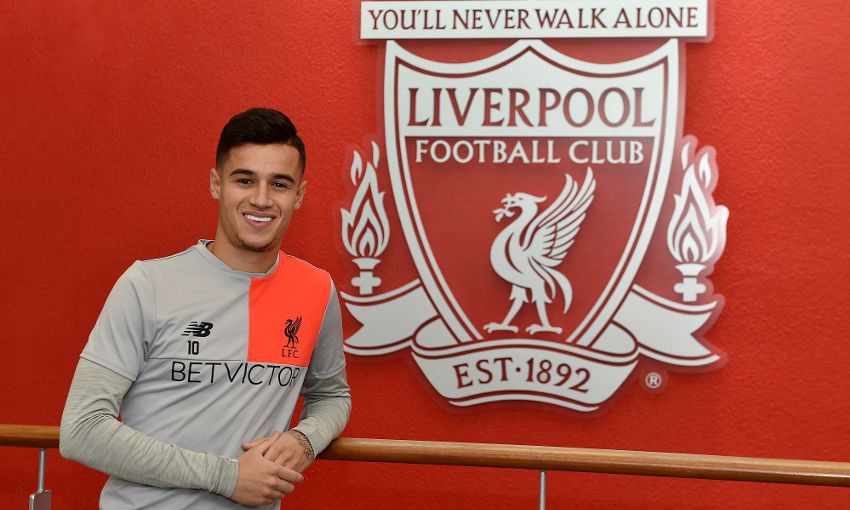 Philippe Coutinho has agreed to a five-year contract extension with Liverpool, reportedly making him the club's highest paid player and fueling hopes of future successes that will inevitably be squashed.
"I am very happy to sign a new contract here," said the 24-year-old Brazilian. "Everyone here always believes it will be the year that we do big things and when we don't, they just say the same thing about the next year. It's a wonderful atmosphere."
"I could go to another club where they win more trophies, but those clubs always have people who doubt you when things go wrong. At Liverpool, everyone always believes in the team, even when they really shouldn't. I appreciate how rare that is."
To further prove their intent to maintain the status quo of disappointment, Liverpool were eliminated by Southampton in the EFL Cup semifinal hours after announcing Coutinho's new deal—marking the first time Jurgen Klopp has lost a semifinal in his managerial career.
"With Coutinho staying put, I'm certain that we can not win many titles that we probably should for years to come," said Klopp, while doing something endearing that distracts from his less than stellar record.
When reached for comment, former Liverpool manager Brendan Rodgers, who first brought Coutinho to the club, said, "They hand out winner's medals like candy in Scotland. It's outstanding!"

WELL, IT DEPENDS ON WHAT YOU MEAN BY "FREE."
Enter your best email for full access to the site.