Home
Dirty Tackle
Liga MX match invaded by dog and cat, making it the greatest match of all time
Liga MX match invaded by dog and cat, making it the greatest match of all time
January 15, 2017
What more could you possibly want?!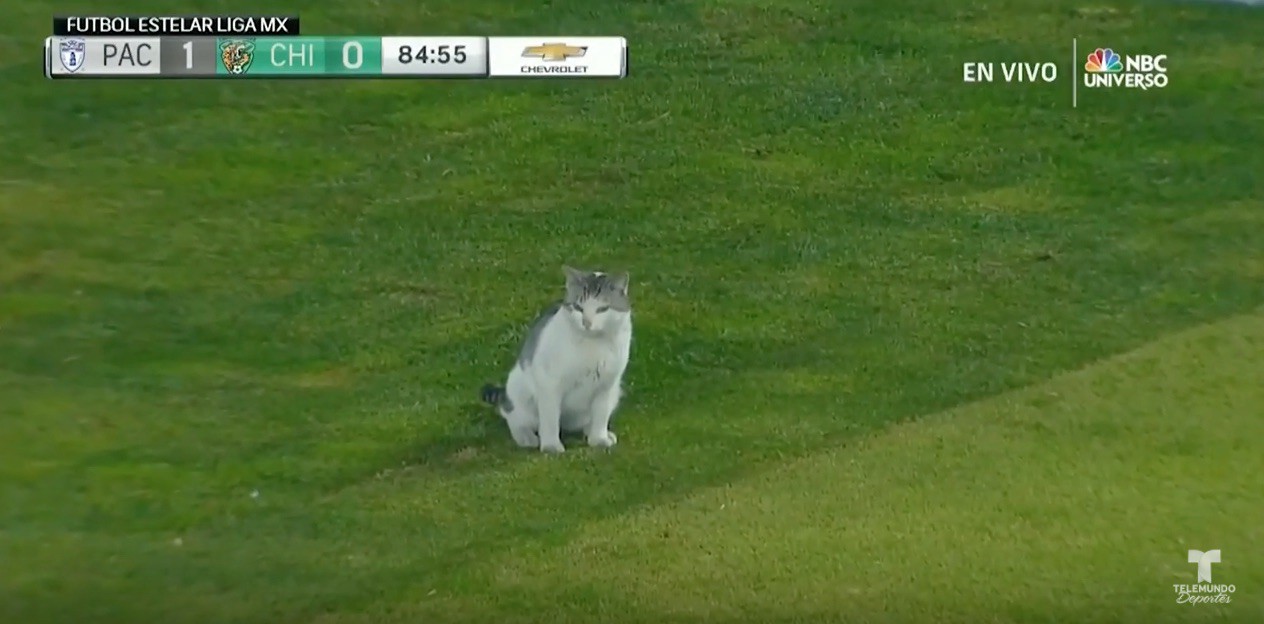 It's always special when an animal invades a football match. For a brief moment, all the viciousness and invectives melt away as everyone comes together to coo over the unexpected presence of a creature that cares not for our silly human past-times.
A Liga MX match between Pachuca and Chiapas achieved one of these special moments in the 66th minute when a dog bolted up the pitch. Play was halted as the pup pranced around at its leisure before getting rudely taken away by a group of stewards who used a belt as a makeshift leash.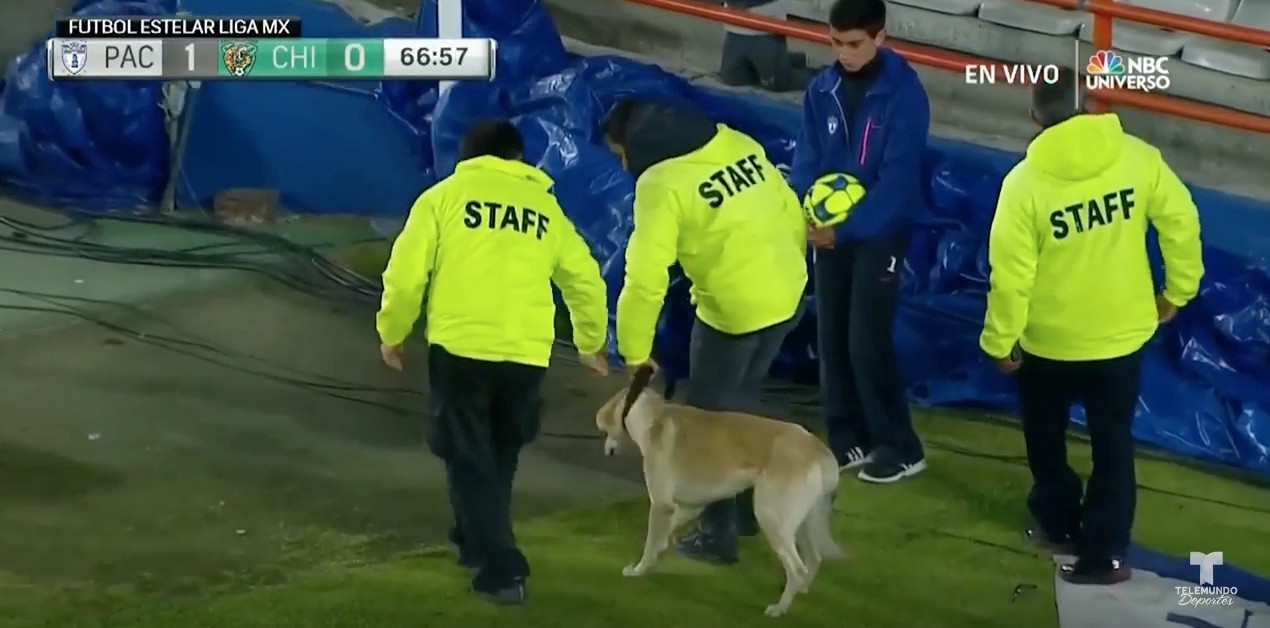 Normally, this would be all the animal action one could hope to see during a match. But then, in the 85th minute, a cat appeared. It just sat near the corner flag, as if to say "I am a cat and I am also here, but I do not have to run around to interrupt your stupid game like that equally stupid dog."
The cat made a hasty escape when the referee approached it, but the job was done and, to my knowledge, this is now the first time a single match has been invaded by both a dog and a cat. And within a span of 20 minutes, no less! This, my friends, is an occasion that future generations will wish they were around to see.
After the match, which Pachuca won 1–0, the club tweeted a photo of the dog in their dressing room. We can only assume that the cat, meanwhile, took up residence in the owner's box.
Por si andaban con el pendiente, el perrito hasta conoció el vestidor 😘🐶 pic.twitter.com/eZaf8MhJxY

— Club Pachuca (@Tuzos) January 15, 2017
Here are the match highlights, including dog and cat moments:

WELL, IT DEPENDS ON WHAT YOU MEAN BY "FREE."
Enter your best email for full access to the site.