Marco Verratti booked for "trickery"
January 22, 2017
Ligue 1 referees have apparently never seen a David Blaine special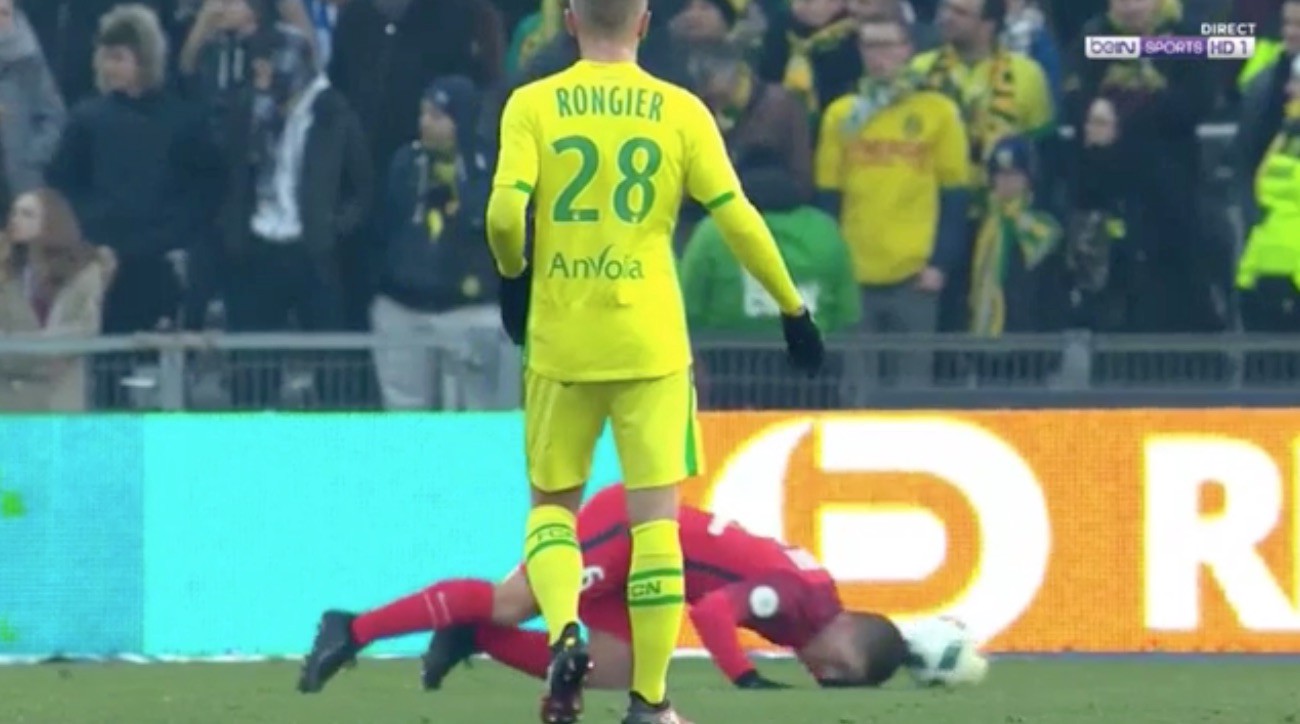 PSG midfielder Marco Verratti was too clever for his own good when he got down on his hands and knees to head the ball back to his own goalkeeper during his side's 2–0 win over Nantes. The Italian was booked by referee Johan Hamel for the move.
After the match, Hamel took the equally unusual measure of explaining his decision on television. From the AP:
"The player deliberately bypassed the laws of the game. This is trickery whether the goalkeeper collects the ball or not," Hamel said on Canal Plus.
"The defender (Verratti in this case) should be punished for anti-sporting behavior. He is using improper means to get around the laws of the game. This means an indirect free kick and a booking."
Verratti headed the ball knowing that if he used his feet, PSG keeper Kevin Trapp wouldn't have been able to pick it up, but if "deliberately bypassing the laws of the game" is a bookable offense, then every player can be sent off in every game. After all, using your feet is deliberately bypassing rules against using your hands.
Verratti must have cut Hamel off in traffic on the way to match. It's the only explanation for this.

Contributors
Howler
TAGS
WELL, IT DEPENDS ON WHAT YOU MEAN BY "FREE."
Enter your best email for full access to the site.