Pep Guardiola and Man City have come unhinged
January 3, 2017
Guardiola seems to be heading down a familiar path of discontent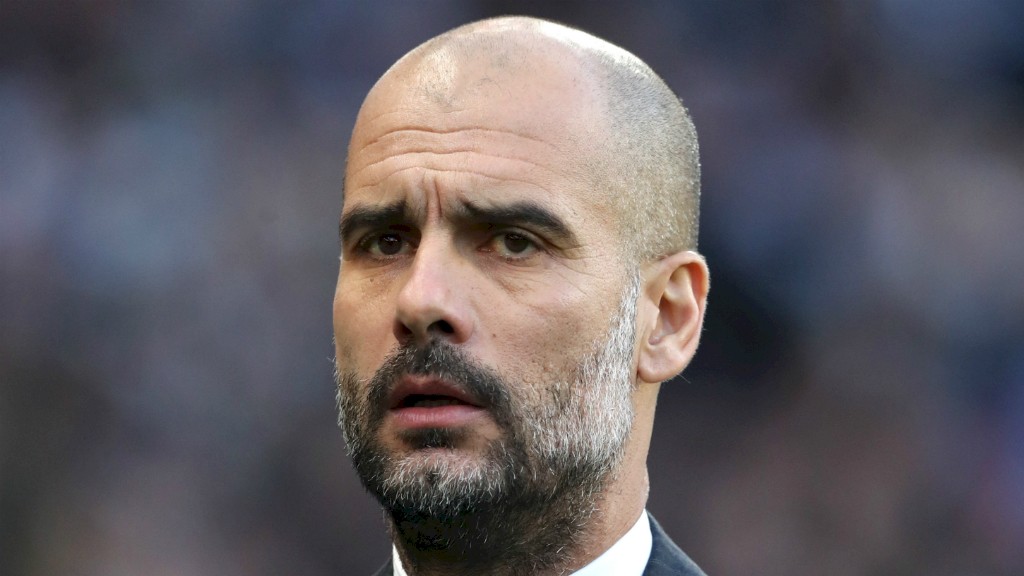 Man City beat Burnley 2–1 to start the new year, despite going down to 10 men in the 32nd minute with the score still 0–0. Fernandinho was the one sent off—his third red card in his last six appearances across all competitions—and City now lead the Premier League in red cards with four this season.
After the match, Guardiola was responsible for a supremely awkward interview.
https://www.youtube.com/watch?v=ose7tP0gYhI
City's indiscipline and Guardiola's sulky demeanor coincide with an interesting quote from an interview with NBC (via ESPN FC):
"In the moment, I will feel — and I am a little bit in that process — I feel that the end of my career, I will be… [throws up his hands]. I will not be training in the 60 and 65 years old, so…. No, no, no, no.
"Manchester City is three years or maybe longer, but I am still approaching the end of my career, like a manager. I am pretty sure of it."
It's an unusual thing for an overwhelmingly successful 45-year-old manager to say, but we have to remember how Guardiola got here.
When Jose Mourinho arrived in Spain seven years ago, Guardiola was in the midst of a heavenly introduction to management. He dominated with a style of his own at a club he loved. It was perfect in every way. Once Mourinho arrived on the scene, Guardiola continued to win trophies, but there was an atmospheric shift. Bad vibes took hold and animosities permeated his idyllic life. This was when Guardiola first adopted the now familiar look of a man subsisting on a diet of spoiled milk.
In 2012, Guardiola walked away from the game and took a year-long sabbatical, living a quiet life with his family in New York. When he returned to work, it was to take charge of Bayern Munich—the best team in the world at the time. This began a three-year spell where he again enjoyed peaceful domination—drinking beers the size of his head at Oktoberfest celebrations and wrapping up Bundesliga titles halfway through the season.
Now he's at Man City, where not only is Jose Mourinho his neighbor, but there are Jose Mourinhos in the press box and even the stands. Guardiola has gone so far as to take issue with what he views as the selective support of City fans, leading to an odd moment during the match against Burnley when he tried to rally the crowd at the Etihad and was largely ignored.
All of this is exponentially worse than what poisoned his will to continue at Barcelona, which leads to the question of whether another sabbatical, or perhaps something more permanent, is in his near future. Because for as talented as Guardiola is, his temperament is a bit fragile. And given his team's disciplinary troubles, it seems to be rubbing off on them, too.
Meanwhile, as Mourinho gets to grips with Man United and now has them just three points behind City, he finds himself in the position of Jon Lovitz's character in The Wedding Singer.

Contributors
Howler
TAGS
WELL, IT DEPENDS ON WHAT YOU MEAN BY "FREE."
Enter your best email for full access to the site.