This day in football history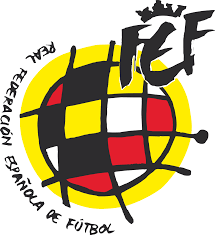 On 4 January 1909, representatives of several clubs met in Madrid to form the Spanish football federation. The meeting was held at the offices of Real Madrid, with club president Adolfo Meléndez serving as the federation's first secretary.
Originally named the Federación Española de Clubs de Football, the new organization followed the model of England's FA, with the express purpose of creating a Spanish national team. After 11 years, they finally accomplished that mission when Spain played their first full international, a 1–0 win over Denmark in the 1920 Summer Olympics, where they took the silver medal. It took them another 44 years to win their first major honor, the 1964 European Championship, which they followed with an Olympic gold medal in 1992.
In February 2007, they began a record-tying unbeaten run of 35 unbeaten matches that included the 2008 European Championship (they repeated as champions in 2012). Despite those successes, critics labeled Spain as underachievers for failing to advance farther in the World Cup than their fourth-place finish in 1950. That ended in 2010, when Spain lifted the cup over the Netherlands in a dramatic extra-time final.
Now known as the Real Federación Española de Fútbol, or RFEF, the federation oversees the top four levels of the Spanish football pyramid, as well as both men's and women's national teams and the national futsal team.

WELL, IT DEPENDS ON WHAT YOU MEAN BY "FREE."
Enter your best email for full access to the site.