This day in football history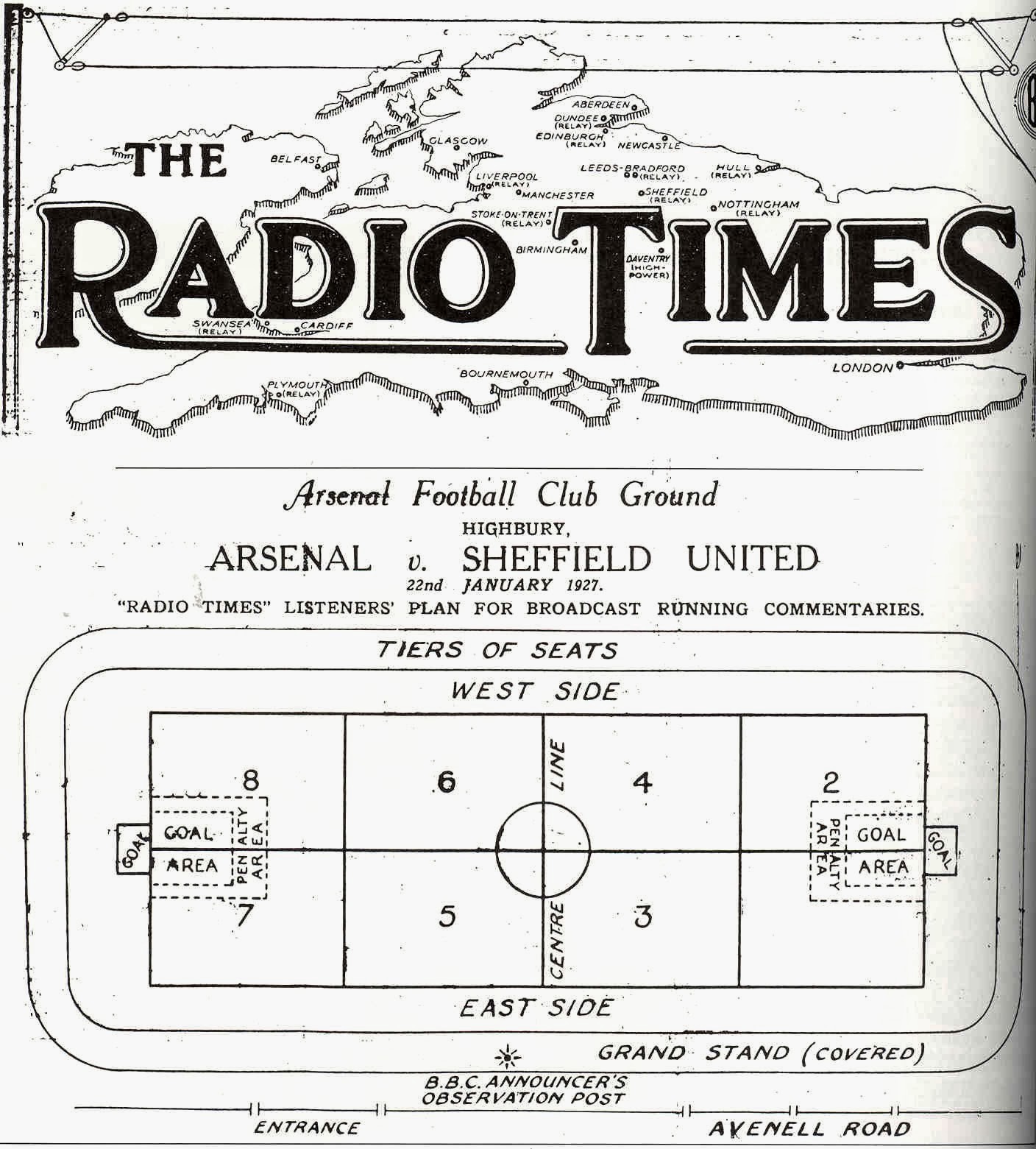 On 22 January 1927, Arsenal and Sheffield United played the first football match to be broadcast live via radio.
The BBC had received a license to broadcast live sport only three weeks earlier. For their first event, they covered a Five Nations rugby match between England and Wales on 15 January, with former rugby player Captain Henry Blythe Thornhill "Teddy" Wakelam providing the commentary. For ease of reference, the BBC devised a system of dividing the playing field into numbered sectors, which were printed and distributed before the game. While Wakelam described the action for the listeners, his partner C.A. Lewis announced the sectors in which the events were taking place.
Wakelam, Lewis, and the numbering system returned for the Arsenal-Sheffield United match, a league contest played at Highbury. Taking up a position in the east grandstand, Wakelem watched as Charlie Buchan put the hosts in front, then Billy Gillespie equalized to take a 1–1 draw.
Live radio broadcasts became a huge success, as did Wakelam, who went on to commentate on a wide variety of sports and eventually moved into television starting in 1938.

WELL, IT DEPENDS ON WHAT YOU MEAN BY "FREE."
Enter your best email for full access to the site.