Home
Dirty Tackle
Braga fans keep releasing black chickens on the pitch for good luck
Braga fans keep releasing black chickens on the pitch for good luck
February 7, 2017
An inconclusive experiment in superstition's influence on results
People try all different things to influence the results of sporting events, but releasing chickens onto the pitch is a rather unusual one. And yet, this is something Braga supporters have done not once, but twice in recent months.
Black chickens are apparently considered to be good luck, so with their side following up a loss in the Taça Da Liga final with a loss in the Portuguese Primeira Liga a few days later, they decided that introducing a black chicken to the mix for a match against Estoril on Monday was necessary.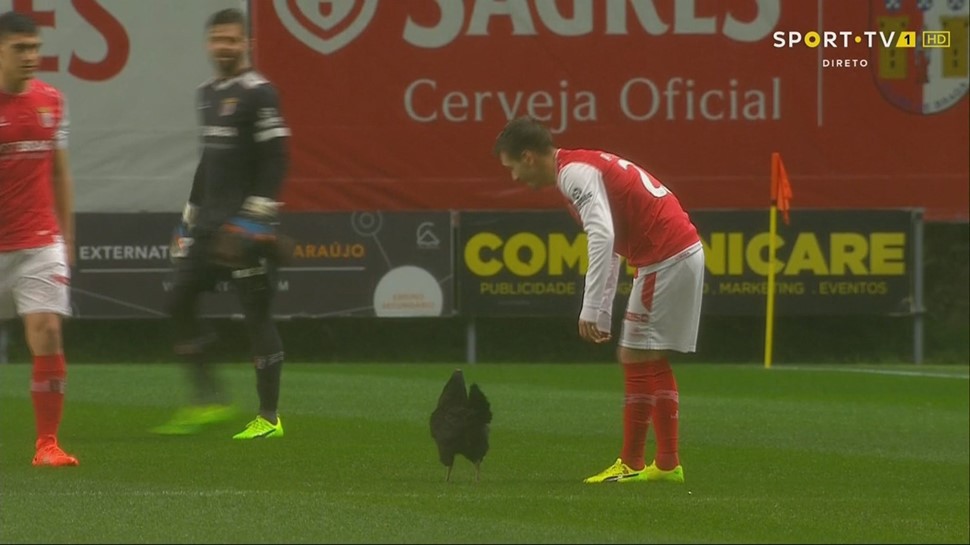 It didn't get Braga a win, but they also didn't lose—the match ended 1–1 with Braga scoring an equalizer in the 54th minute. Which made it more successful than the last time a chicken was let loose on the pitch during their 1–0 loss to Porto back in early December.
Of course, the most famous chicken to ever invade the pitch is the legendary Blackburn chicken. But that was an act of protest against the poultry business that owns the club rather than superstition.
I'm hoping this is the start of a trend that sees more chicken involvement in football matches. Maybe we can get the Chicken Connoisseur to start commentating on television broadcasts.

WELL, IT DEPENDS ON WHAT YOU MEAN BY "FREE."
Enter your best email for full access to the site.