Crystal Palace mascot absent from matches due to bird flu fears
February 11, 2017
And no, this doesn't mean Big Sam will be quarantined over mad cow fears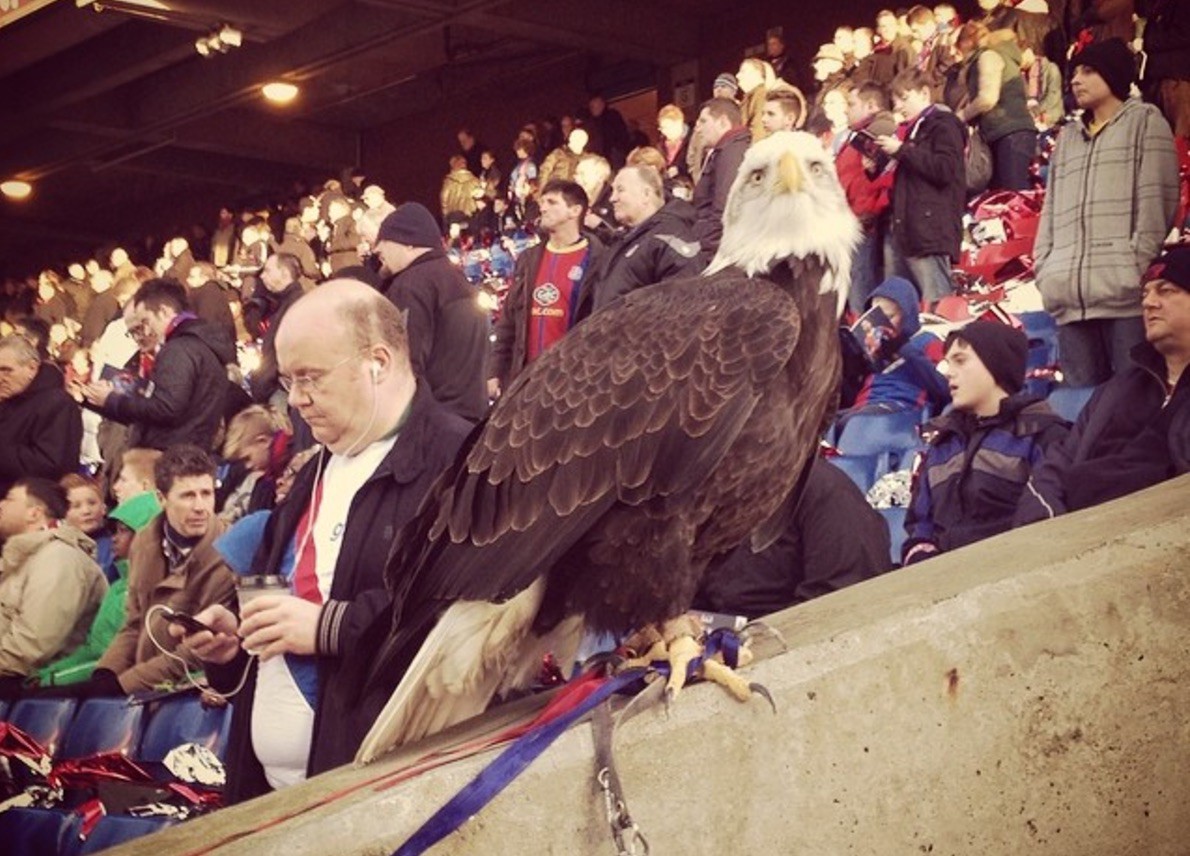 Crystal Palace's real, live American bald eagle mascot, Kayla, has been restricted from attending matches in recent weeks due to bird flu related restrictions from the Department for Environment, Food & Rural Affairs. Though this might sound like the opening to a satirical story about Palace's struggles this season, it appears to be very real.
From the Evening Standard:
"Kayla is 'grounded' due to restrictions for Avian Flu issued by DEFRA," Eagle Heights, where Kayla lives, confirmed to Standard Sport. "She will be back once restrictions are removed."
All captive birds must be kept away from their wild counterparts until February 28 to avoid the spread of avian influenza, more commonly known as bird flu.
Kayla has been soaring around Selhurst Park for years now, and this isn't the first threat she's faced. In 2015, a Charlton fan was arrested for trying to punch her during a cup tie.
Sadly, the restrictions placed on Kayla also mean that she couldn't go to Nando's with Palace manager Sam Allardyce, leaving him to dine alone. Sad.
Big Sam spotted in Nando's, desperately trawling the menu to see if they do pints of wine and boats of gravy. pic.twitter.com/7iZqS4LH4F

— Coral (@Coral) February 10, 2017

Contributors
Howler
TAGS
WELL, IT DEPENDS ON WHAT YOU MEAN BY "FREE."
Enter your best email for full access to the site.