Home
Dirty Tackle
Leo Messi and Mesut Özil have no regrets over the timing of their trip to Disney World
Leo Messi and Mesut Özil have no regrets over the timing of their trip to Disney World
February 16, 2017
The two stars missed the disastrous first legs of their teams' Champions League round of 16 ties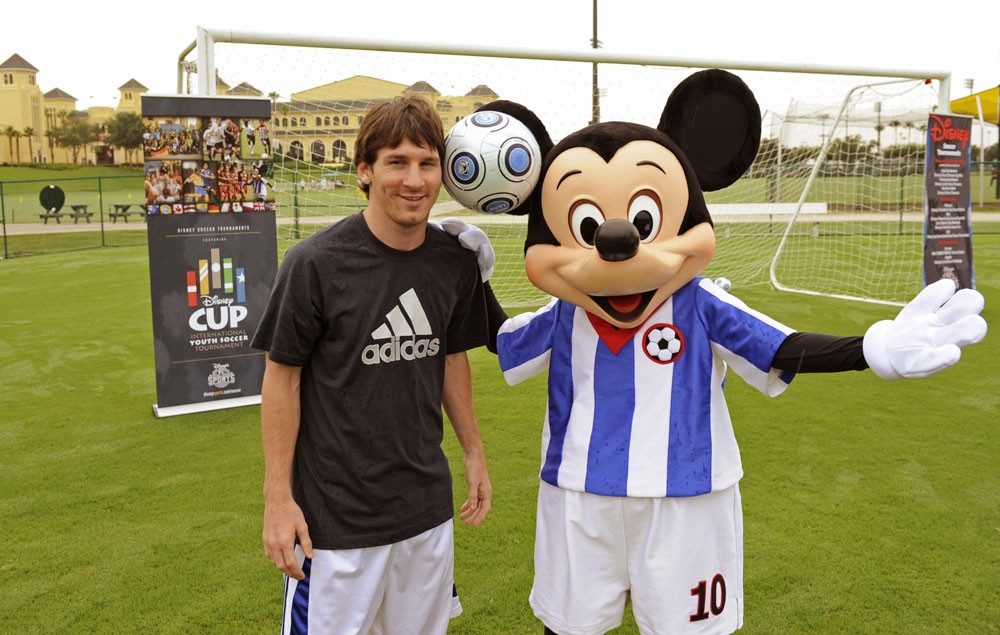 Lionel Messi and Mesut Özil missed their teams' Champions League matches this week due to an unfortunately timed trip to Disney World together. And while they were enjoying themselves at the Magic Kingdom, Barcelona lost 4–0 to PSG and Arsenal lost 5–1 to Bayern Munich.
Fans and journalists alike were quick to point out the absence of both players from the start of the Champions League knockout stage, which Messi and Özil say is the result of a scheduling mishap.
"We thought the Champions League resumed next week," Özil said upon returning from Florida. "Leo and I both wanted to visit Disney World, so we decided to go together in the middle of the week when we thought there were no matches. We were on Buzz Lightyear's Space Ranger Spin when a child recognized us and asked why we weren't playing in the Champions League. That's when we realized our mistake. But what were we going to do at that point? Not go see the Country Bear Jamboree? That would've been wrong."
Barcelona's stunning defeat to PSG in the first leg of their round of 16 tie means they are likely to miss out on the quarterfinals for the first time in a decade. Arsenal, meanwhile, have gone out at this stage in each of the last six years.
Both players could have helped their respective clubs had they been present for these matches. In fact, their managers were so confident they would be there that they were both named to their sides' starting XIs. Despite a few claims from eyewitnesses that they were, in fact, present and just put in completely ineffectual performances, their picture from Splash Mountain tells a different story.
"The problems our teams suffered in these matches were bigger than one player," said Messi, wearing a Beauty and the Beast T-shirt. "It's unfortunate that it worked out this way, but we have no regrets and shouldn't be blamed for what happened. There is still a second leg to play and if Tinkerbell can be revived through belief alone, then so can our clubs. Of course, she didn't have to make up a four-goal deficit, so maybe that's not the best comparison to make."
When asked if they could assure their clubs that they would play in the return legs, Özil said: "Yes, of course we will play. Unless they conflict with our trip to Legoland."

Contributors
Howler
TAGS
WELL, IT DEPENDS ON WHAT YOU MEAN BY "FREE."
Enter your best email for full access to the site.