Home
Dirty Tackle
PSV goalkeeper angry at goal-line technology for catching his own goal
PSV goalkeeper angry at goal-line technology for catching his own goal
February 28, 2017
Rage against the machine, Eredivisie style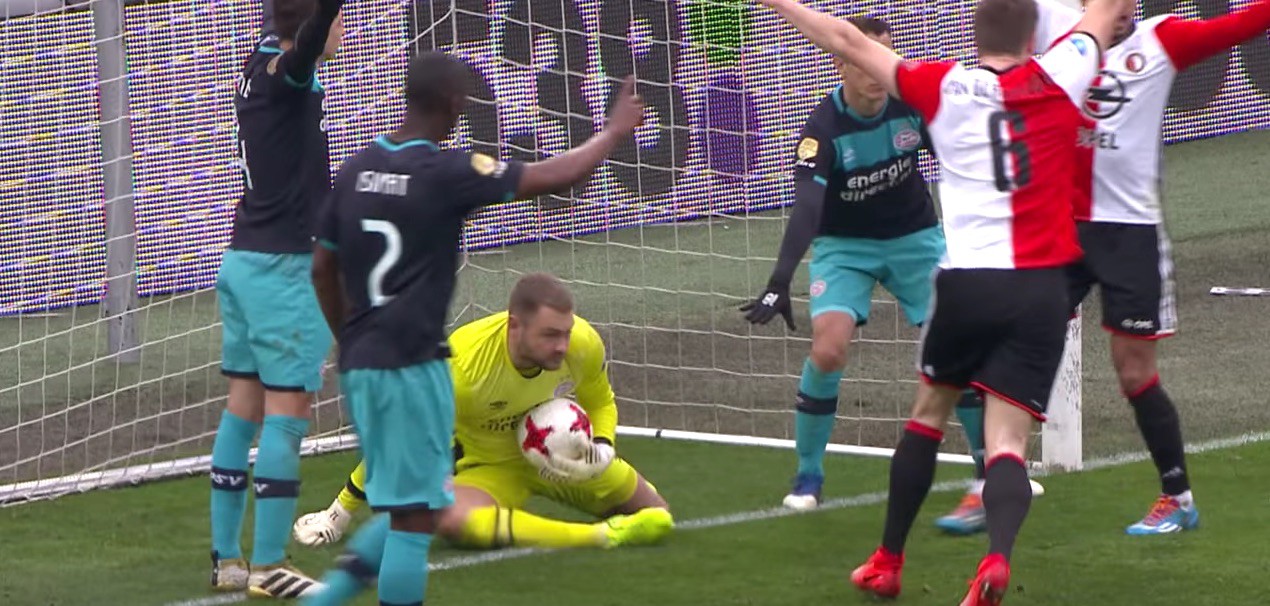 PSV, winners of the last two consecutive Eredivisie titles, suffered the ice-cold wrath of goal-line technology on one of the most painful own goals in recent memory during their 2–1 loss to Feyenoord. PSV keeper Jeroen Zoet made a save right on the line, but when he picked up the ball, he inadvertently pulled it over the line, causing the Hawk-Eye system to signal a goal had been scored on the referee's watch.
https://twitter.com/ScoutedFtbl/status/835892367466979328
To fully illustrate the fine margins at work here, take a look at the Hawk-Eye illustration: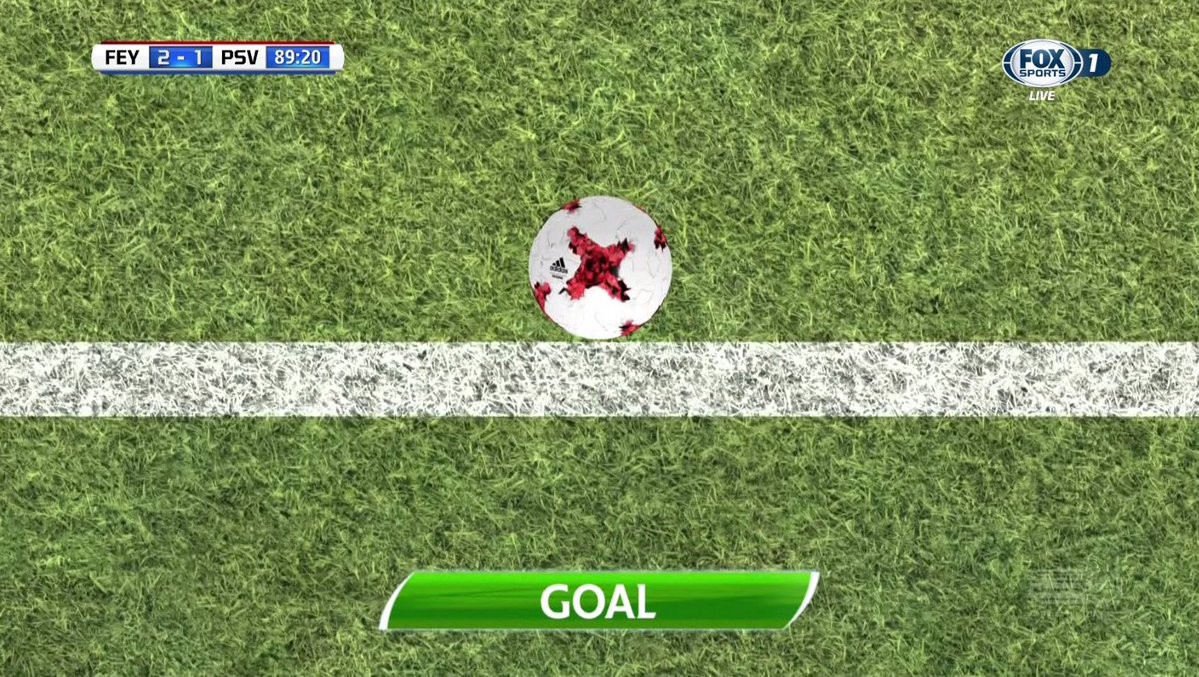 The loss leaves PSV 11 points adrift of first-place Feyenoord with 10 matches left to play and Zoet decided to direct his fury at an inanimate object.
From the Guardian:
"This is seriously fucked up," Zoet told the Dutch broadcaster NOS. "The goal-line technology made the difference and things could have been different if it had not.
"He went only by his watch. If that had not happened, I think he would have said no goal. You should always keep believing in things, but the title is very far away. [It's] a serious blow."
He later told PSV TV: "I did everything I could to prevent the ball crossing the line. According to the system, it was one millimetre over the line."
"Why can't we go back to a time when things were wrong?!" Zoet is basically saying. And I get that it's hard to come to terms with situations like this, but…come on. It's not the technology's fault that you pulled the ball over the line yourself.
Anyway, Zoet almost certainly went home and smashed his iPhone with a hammer after this.

Contributors
Howler
TAGS
WELL, IT DEPENDS ON WHAT YOU MEAN BY "FREE."
Enter your best email for full access to the site.