This day in football history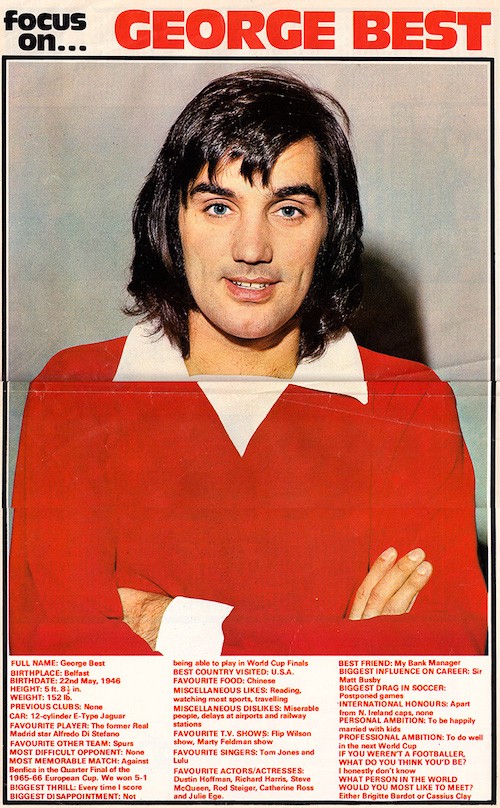 On 7 February 1970, Manchester United winger George Best put on a clinic, scoring an FA Cup record six goals in United's fifth round match-up against fourth-division Northampton Town. United won the match 8–2.
Best was returning from a four-week suspension for kicking the ball out of the referee's hands earlier in the season. According to Northampton keeper Kim Book in a subsequent interview, Best's suspension meant that Northampton manager Dave Bowen had not scouted him and he was not mentioned in the team's pre-match preparations. Best, however, was both rested and eager to play, making sure that Northampton took notice.
As later described by the Daily Mirror, "Best destroyed them as completely as one man can destroy others without inflicting physical damage," noting that the six goals "came from the full range of his ability. A far-post header, a near-post header. A sprint, a touch and a shot that was a classic example of his devastating finishing." But the most memorable goal was his sixth — with United already up 7–1, Best dribbled straight at Book, then sent him sprawling with a little shoulder fake before slotting the ball into the open goal.
By the end of the match, even Northampton fans in the stadium were applauding Best's performance.
After beating Middlesbrough 2–1 in a sixth round replay, United were dumped out of the competition in the semifinals by Leeds, who won 1–0 in a second replay after two scoreless matches.

Contributors
Brian Seal
TAGS
WELL, IT DEPENDS ON WHAT YOU MEAN BY "FREE."
Enter your best email for full access to the site.