Home
Dirty Tackle
A translation of Lionel Messi's letter to FIFA denying that he insulted referee
A translation of Lionel Messi's letter to FIFA denying that he insulted referee
March 30, 2017
Messi's attempt to get his ban overturned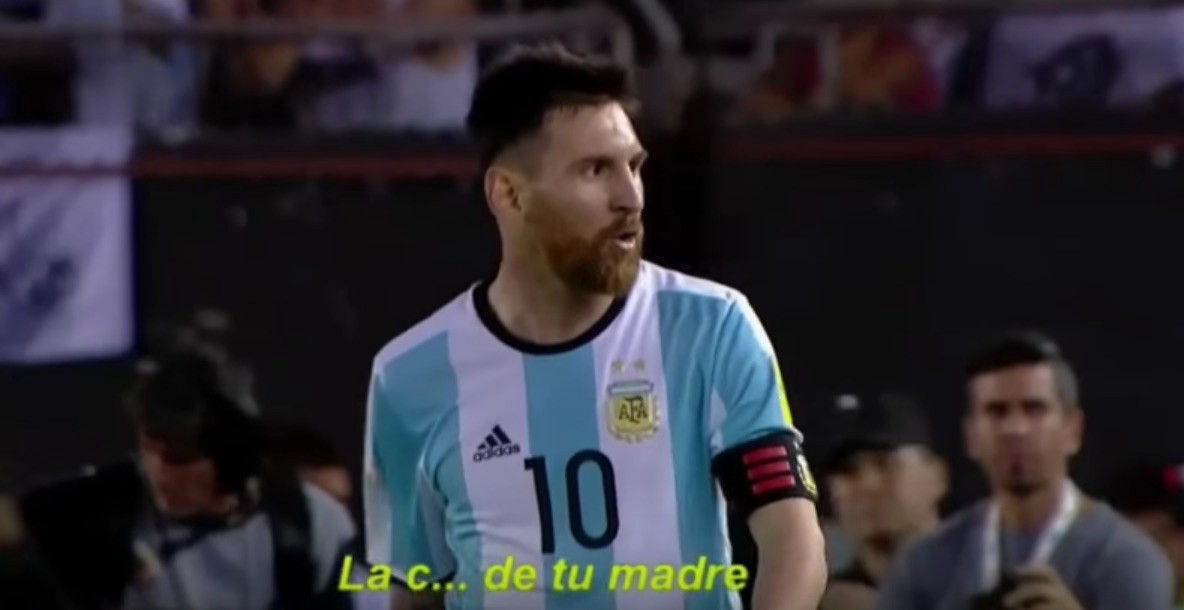 FIFA suspended Lionel Messi four matches for cursing at the referee during Argentina's 1–0 win against Chile. Though Messi's words were caught on film, the Argentina captain who retired (then promptly unretired) from international football last year claims he is innocent in a letter he sent to football's governing body.
https://twitter.com/SivanJohn/status/847284200545832962
The following is a complete translation of that letter.
Dear Mr. and Mrs. FIFA,
My name is Lionel Andres Messi. I am 29 years old. I like to play football. My friends call me Leo. Maybe if you decide to be nice to me, I will let you call me Leo, too.
The reason I am writing to you is because you have banned me from playing football for four matches because you think I said bad words to the referee. This makes me sad.
I swear on my Lego collection that my words were not directed at the referee. I was just talking to the air as I remembered what Gonzalo Higuain has done to prevent Argentina from winning trophies time and time again. I hate him so much. He is the worst.
The video that made it look like I was saying these words to the referee was clearly edited and cannot be used as evidence against me. As the sculptor who created the bust of Cristiano Ronaldo in Madeira proved, reality can be changed when it passes through someone else's hands. After all, we all know that in real life Cristiano is much uglier than that bust. LOL.
I assure you that this is all just a misunderstanding. I'm sorry if the referee felt I was insulting him, but I refuse to apologize to Gonzalo Higuain. Again, he is the absolute worst and I hate him with every fiber of my being. Please ban him from football forever. He deserves it.
I hope that my severe indentations on this letter demonstrate my honesty to you or at least confuse you enough to overturn my ban just so you don't have to read similarly indented letters in the future.
To recap: I did not insult the referee, Gonzalo Higuain is the worst and deserves to be banned forever, there is still a chance I will let you call me Leo, and taxes should be abolished.
Please overturn my ban and let me continue to play until I decide to retire again. That's all I have to say. Oh, two more things: 1) I'm pretty sure I heard Alexis Sanchez say the same words about Arsene Wenger in the tunnel at halftime. 2) My dog is very large and doesn't like it when people are mean to me. Just throwing that out there.
Thank you for your consideration. I hope that we can all be friends and maybe go bowling at some point in the future.
Hugs,
Lionel Messi

Contributors
Howler
TAGS
WELL, IT DEPENDS ON WHAT YOU MEAN BY "FREE."
Enter your best email for full access to the site.