Home
Dirty Tackle
DT Exclusive: Bastian Schweinsteiger's negotiations with the Chicago Fire
DT Exclusive: Bastian Schweinsteiger's negotiations with the Chicago Fire
March 21, 2017
How a sad footballer ends up joining a sadder club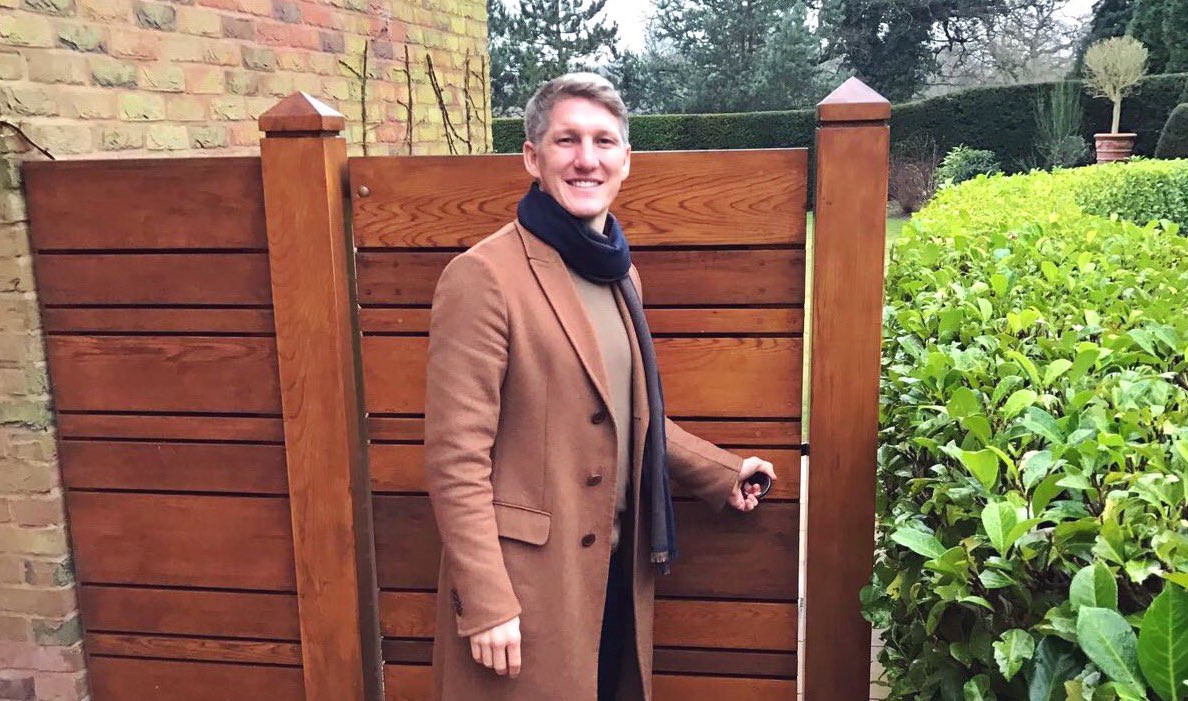 Bastian Schweinsteiger will join the Chicago Fire on a one-year deal after making just four appearances for Man United this season. The following is a transcript of Schweinsteiger's negotiations with Chicago general manager Nelson Rodriguez.
Rodriguez: Bastian, we would very much like to have you join the Fire and we're prepared to make you a serious offer.
Schweinsteiger: Excellent! I just have one question.
Rodriguez: What's that?
Schweinsteiger: Are you real?
Rodriguez: Am I real? If you're asking whether my offer is real, yes, I can assure you that it is, Bastian.
Schweinsteiger: No, I mean are you a real person? I've been so alone that sometimes I imagine nice people who talk to me but aren't really there.
Rodriguez: Yes, Bastian. I'm a real person. I assure you.
Schweinsteiger: That's what the imaginary people always say, but Mr. Mourinho makes me chauffeur his children to earn my wages, so I'm going to believe you.
Rodriguez: Well, with that out of the way, we're prepared to make you our highest paid player by a considerable margin. How does $4.5 million for one year sound?
Schweinsteiger: That sounds nice, but like Michael Carrick, money doesn't wave back when I enter a room. Can part of my payment be a guarantee that people will say "hello" to me and ask how I am doing at least once a week?
Rodriguez: Uh, sure. That shouldn't be a problem.
Schweinsteiger: Excellent! And can I train with the rest of the team, who will promise not to forget my name and mistake me for an overzealous fan who has illegally gained access to the training ground?
Rodriguez: Yes. Of course.
Schweinsteiger: And will I still get paid if I don't drive the coach's children around?
Rodriguez: You won't be asked to do that.
Schweinsteiger: This sounds like a fantastic arrangement!
Rodriguez: That's great to hear, Bastian. Just one more thing—you're 24, right?
Schweinsteiger: Yes, I promise to be friendly to everyone, 24 hours a day!
Rodriguez: I didn't quite catch all of that, but I did hear you say "yes," so we have a deal. Can't wait to see you in Chicago, Bastian. Be sure to pack a coat. It can get cold here!
Schweinsteiger: It can't be as cold as the way I've been treated by Manchester United.
Rodriguez: This is the most depressing successful negotiation I've ever had. See you soon, Bastian.
Schweinsteiger: Wait—can we negotiate again tomorrow, too? I have the same amount of free time during international breaks as I do during not international breaks and this was fun.
Rodriguez: Sure, Bastian. Sure.

Contributors
Howler
TAGS
WELL, IT DEPENDS ON WHAT YOU MEAN BY "FREE."
Enter your best email for full access to the site.