Home
Dirty Tackle
Gladbach's Jonas Hofmann admits he wasn't fouled when ref tries to blame Thiago
Gladbach's Jonas Hofmann admits he wasn't fouled when ref tries to blame Thiago
March 22, 2017
An admirable show of fair play in the Bundesliga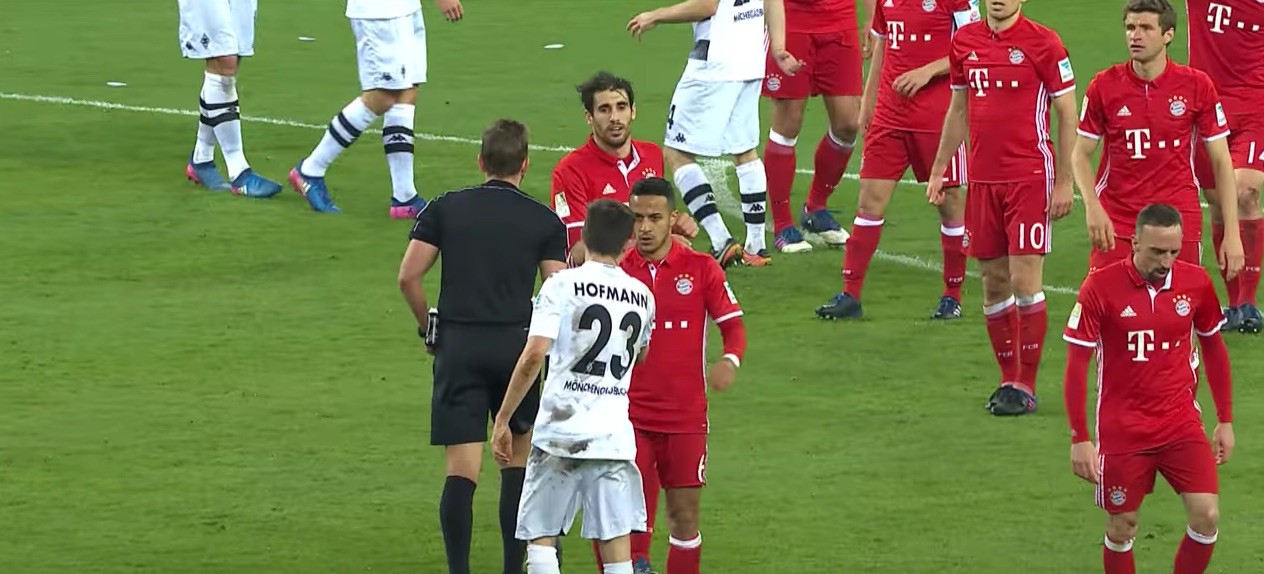 Borussia Monchengladbach's Jonas Hofmann appeared to be the victim of a late tackle perpetrated by Bayern Munich's Thiago on Sunday. Despite Thiago's impassioned defense, the referee still blamed him for Hofmann going to ground until he asked the 24-year-old midfielder what happened. Hofmann then admitted that Thiago didn't touch him.
The ref, Thiago, and even Javi Martinez shook Hofmann's hand out of respect for his honesty. Thomas Müller gave him a thumbs up. Bayern went on to win 1–0, but Hofmann's rare display of maturity, especially for a relatively young player like him, will hopefully set an example others will follow.

Contributors
Howler
TAGS
WELL, IT DEPENDS ON WHAT YOU MEAN BY "FREE."
Enter your best email for full access to the site.