Home
Dirty Tackle
Landon Donovan jumps off a taco truck, nearly gets dropped on his head
Landon Donovan jumps off a taco truck, nearly gets dropped on his head
March 24, 2017
U.S. national team rally almost ends in tragedy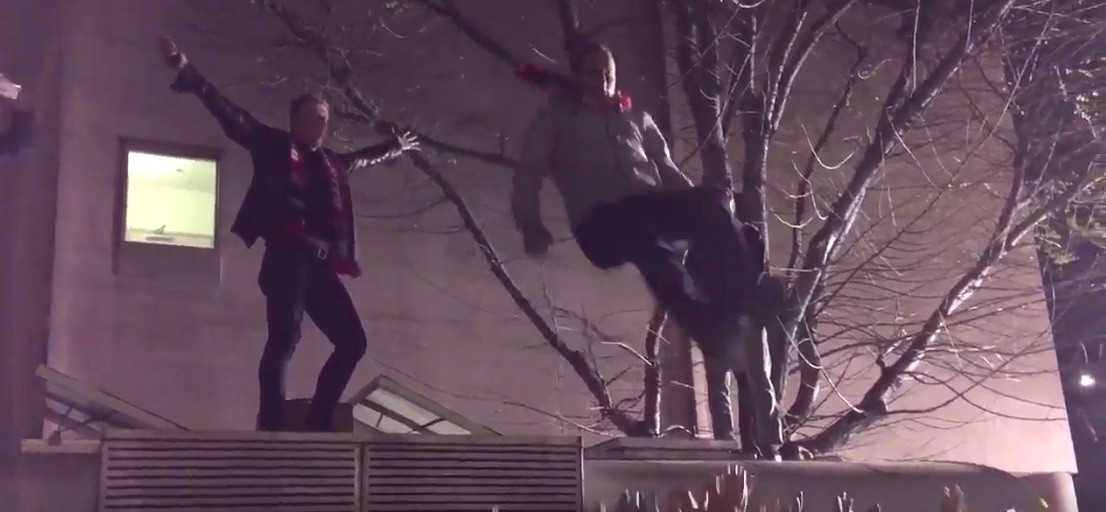 With two losses in their first two matches of CONCACAF's fifth round of World Cup qualifying and a new/old coach now at the helm, the U.S. desperately need a jump start ahead of their match against Honduras. And so, at a rally the night before the qualifier, Landon Donovan decided to offer a very literal jump start by nearly plunging to his death off a taco truck.
So this happened last night. #DontWorryWeCaughtLandon #AONB4 pic.twitter.com/kckrAHVtGh

— The American Outlaws (@AmericanOutlaws) March 24, 2017
The U.S.'s all-time leading goalscorer jumped into the arms of adoring fans, who then dropped him into the ground. Here's another angle:
Our national treasure @landondonovan just jumped off a taco truck at the #AONB4! #USAvHON #WCQ #USMNT pic.twitter.com/aijmR762yE

— AO Phoenix (@AOPHX) March 24, 2017
Having confirmed that he is once again retired, I guess Donovan is less concerned about risking bodily harm. More importantly, this should clear up any doubts about the validity of Landon's adventures of epic broportions.

Contributors
Howler
TAGS
WELL, IT DEPENDS ON WHAT YOU MEAN BY "FREE."
Enter your best email for full access to the site.