U.S. beat Honduras 6–0 to win 2018 World Cup
March 25, 2017
A qualifying match that opened up a tangent universe where anything is possible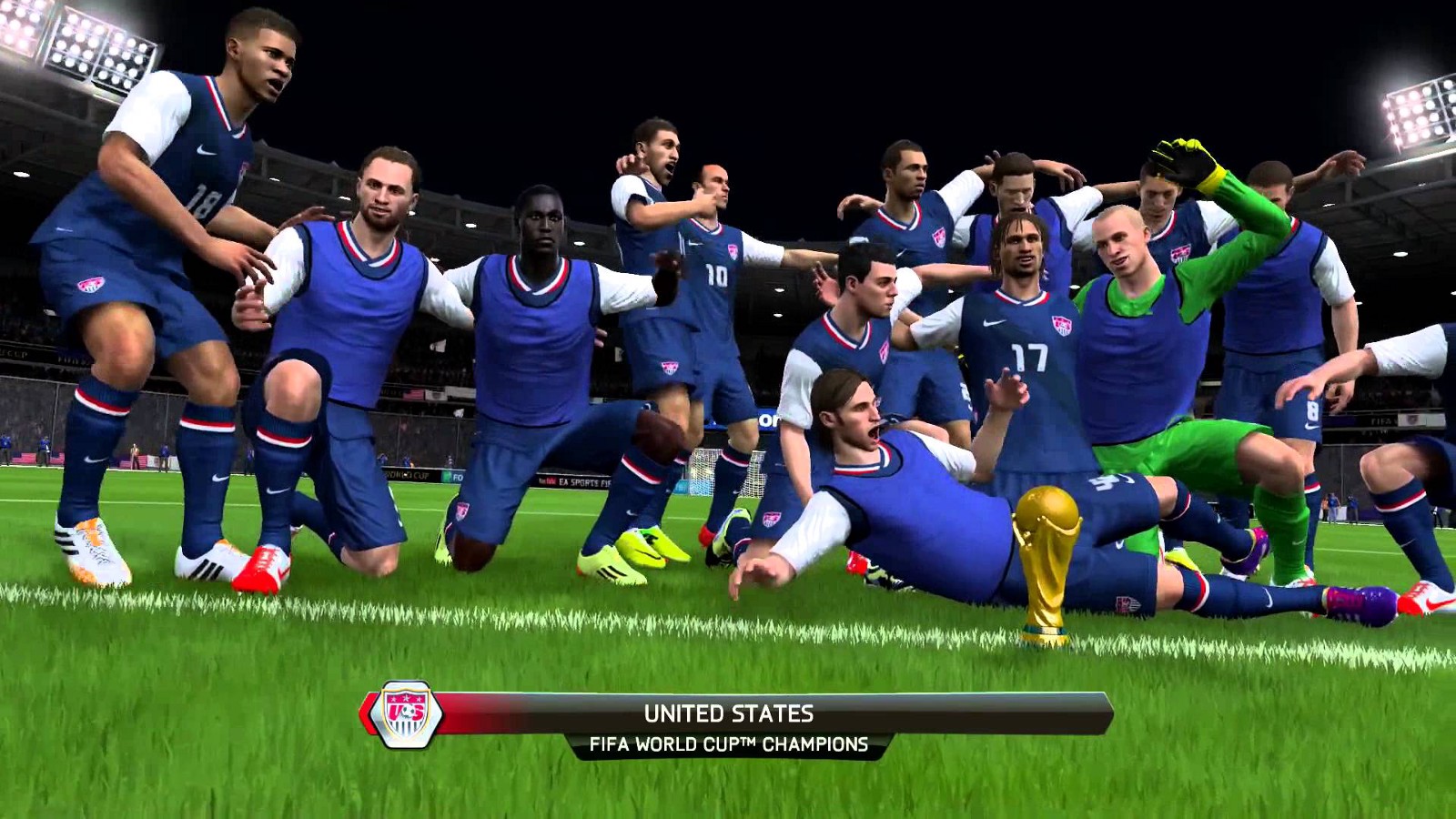 The United States beat Honduras 6–0 to climb out of last place in CONCACAF World Cup qualifying and win the 2018 World Cup on Friday night. Clint Dempsey led the team with a hat trick in the first qualifier of Bruce Arena's second go-around as manager after replacing Jurgen "The Human Albatross" Klinsmann.
The LA Galaxy's Sebastian Lletget opened the goal tsunami in just the fifth minute, scoring the first of his international career for his former club manager before going off with an injury in the 17th minute. Michael Bradley then showed that he can still hurt you when you give him a free shot from distance in the 27th minute, Dempsey scored his hat trick in a span of 22 minutes, and Christian Pulisic scored his fourth international goal at the age of 18 amidst general omnipotence.
With this emphatic victory over mighty, 65th-ranked Honduras, the U.S. win their first ever World Cup title and move up to fourth in the CONCACAF qualifying table, four points behind undefeated and mostly ignored Mexico.
The sudden and drastic swing in form for the U.S. will inevitably be used to validate long-simmering doubts as to whether Klinsmann is even able to tie his own shoes without an adult helping him. He was fired after losing the first two matches of this qualifying round, including a dire 4–0 loss to Costa Rica. Although, in his defense, he did not have Dempsey (who is now just two goals behind Landon Donovan's team record) available to him, nor did he have young Christian Pulisic in his current form as a Leo Messi/Cristiano Ronaldo/P-Rex, All-Powerful God of Soccer hybrid.
But just as he celebrated when his successor with the German national team won the 2014 World Cup, he now celebrates when his successor with the U.S. national team wins the 2018 World Cup, lending credence to the theory that this is all just part of his grand plan.
6:0! Awesome result and fantastic to see @clint_dempsey being back healthy and scoring again! Way to go!

— J_Klinsmann (@J_Klinsmann) March 25, 2017
Maybe one day we'll all be able to fully understand what has happened here, but in the meantime, stay tuned for details on the celebratory parade that Klinsmann already had planned out for the occasion.

Contributors
Howler
TAGS
WELL, IT DEPENDS ON WHAT YOU MEAN BY "FREE."
Enter your best email for full access to the site.