This day in football history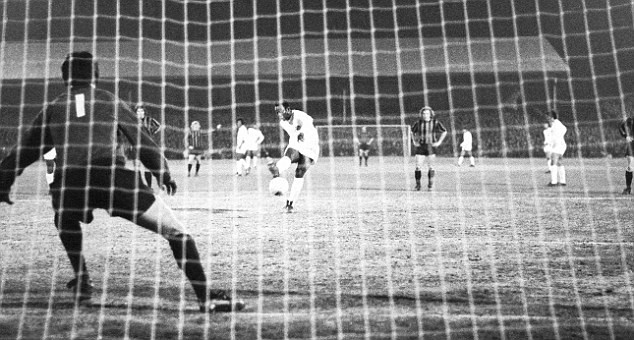 On 14 March 1973, fresh off a defeat to Fulham two days earlier, Santos FC continued their England tour with a friendly against Third Division side Plymouth Argyle. And lost again.
Controversy erupted before the Brazilian side even took the pitch. According to Argyle chairman Robert Daniel, Santos officials refused to let the team play unless the hosts ponied up an additional £2,500 more than the contracted fee. Daniel initially refused, but with a capacity crowd of over 37,000 at Plymouth's Home Park to see world-famous players such as 1970 World Cup winners Carlos Alberto, Edú, and the most celebrated player of all, Pelé, he eventually capitulated and paid the extra amount.
He was glad he did, as Argyle took a third-minute lead with a rocket from Mike Dowling, who fired the ball from outside the box into the top right corner of the net. A diving header from Derek Rickard doubled their lead, then a failed attempt by Santos keeper Claudio to corral a cross allowed Argyle's Jimmy Hinch to slot in from close range and extend the margin to 3–0 by the break. When the halftime whistle blew, supporters rushed onto the pitch and swarmed around Pelé seeking autographs.
The second half was a different story, as a penalty kick from Pelé and a late goal from Edú closed the gap to 3–2, but that was it. Argyle held on until full time to claim one of their most historic victories.
(For video of the match, visit http://www.greensonscreen.co.uk/santos72H.asp)
Contributors
Brian Seal
TAGS
WELL, IT DEPENDS ON WHAT YOU MEAN BY "FREE."
Enter your best email for full access to the site.