Home
Dirty Tackle
David Villa scores from distance because he didn't feel like running any further
David Villa scores from distance because he didn't feel like running any further
April 15, 2017
Sometimes it pays not to go the extra few steps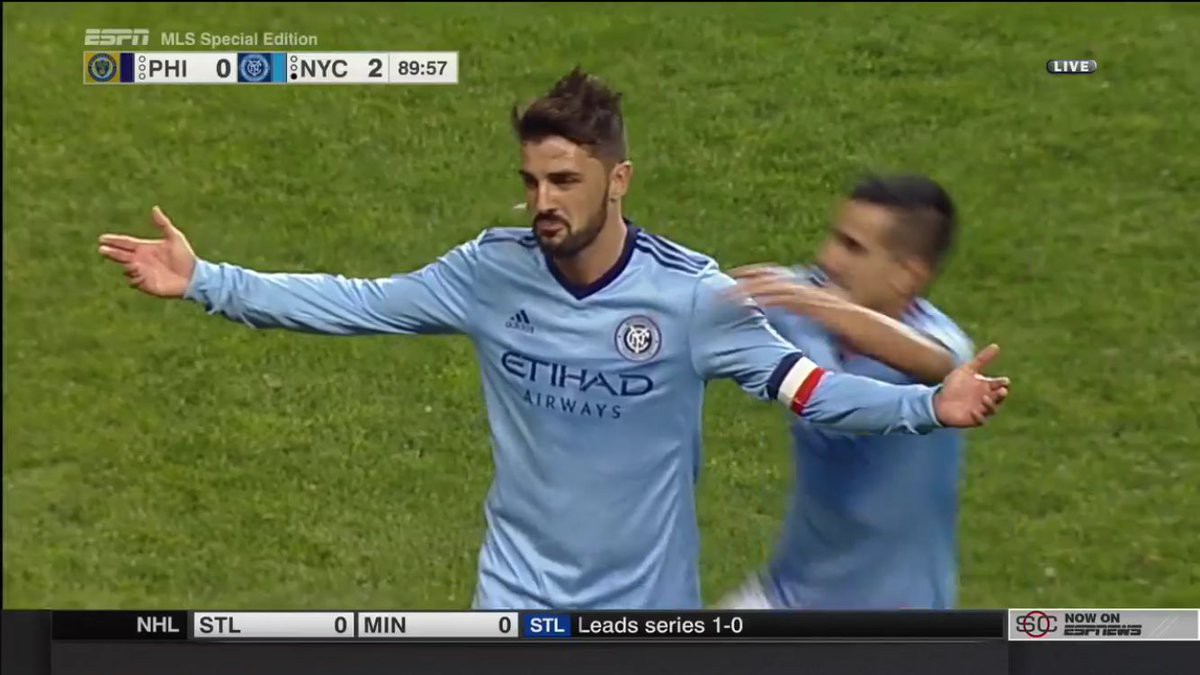 NYCFC were already beating the utterly useless Philadelphia Union 1–0 when David Villa took control of the ball around the middle of the pitch in the 90th minute. With two defenders around him and the game essentially over already, Villa decided to launch a shot into the night sky and when it came back down, it landed in the back of the net. Villa was as impressed with himself as anyone.
After the match, which NYCFC won 2–0, Villa explained why he took a shot from where he did.
"I was a little bit tired from running so I just tried it and it went in," he said, according to NYCFC's official website.
That's it. He was feeling tired so he scored with the longest goal in MLS since at least 2012. Simple as that.
David Villa's goal for @NYCFC came from 53.5 yards away, the longest @MLS goal in our data set (since 2012). pic.twitter.com/ymPatAFP5C

— Paul Carr (@PaulCarr) April 15, 2017
A quote like that won't surprise anyone who considers MLS to be a retirement league, but the thing about these guys who are supposedly retiring in MLS is that while they might not have the legs they once did, they still have the talent which makes them capable of moments like this. And if this what comes from a tired David Villa, well, I'm very OK with that.

Contributors
Howler
TAGS
WELL, IT DEPENDS ON WHAT YOU MEAN BY "FREE."
Enter your best email for full access to the site.