Home
Dirty Tackle
Football is so easy for Dele Alli that he spends his time perfecting ridiculous handshakes
Football is so easy for Dele Alli that he spends his time perfecting ridiculous handshakes
April 8, 2017
Devoting time to an actual challenge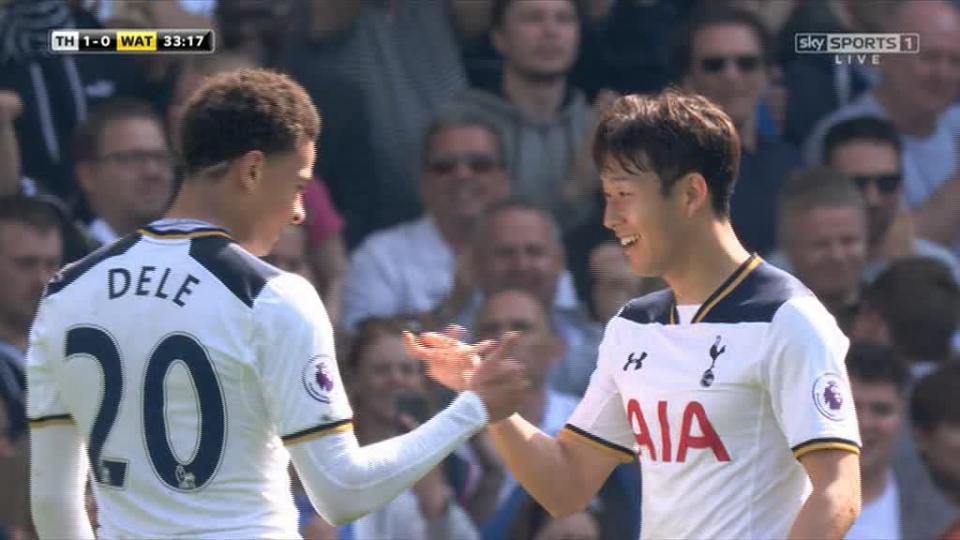 Dele Alli opened the scoring in Spurs' 4–0 win over Watford and he celebrated by carrying out an absurdly intricate handshake with Son Heung-Min, who went on to have a brace of his own.
Dele Alli e Son a dar aquele handshake pic.twitter.com/HxXgqqAMb0

— b (@toughjuice) April 8, 2017
Alli also has a different, yet equally absurd handshake with Harry Kane.
What a goal by @HKane! Love the handshake with @Dele_Alli too… #England pic.twitter.com/MPWAlrgCft

— England Footballers (@EFFCharity) March 5, 2017
And yes, this is something these guys work on during training.
Lagta hai @Dele_Alli ne @HKane ki gair maujoodgi me apna handshake partner dhund liya hai!! ✋✋#COYS 💪💪 pic.twitter.com/pRyXyl5DWP

— Tottenham Hotspur (@Spurs_India) March 18, 2017
Some buzzkills might say that investing time in learning such an elaborate handshake is irresponsible, but what else is Alli supposed to do? Work on his shooting? He won last season's PFA Young Player of the Year award and now has 16 goals in 30 Premier League appearances this season. And he's still just 20 years old. Clearly, Dele Alli has this football business figured out. So why spend time on something that's actually a challenge like these handshakes?
Dele Alli (40) has had a hand in as many @premierleague goals before turning 21 as Lampard (15), Gerrard (13) & Beckham (12) combined. pic.twitter.com/VIJJzkrmae

— NBC Sports Soccer (@NBCSportsSoccer) April 8, 2017
Maybe if Leo Messi was better at football he'd have time to come up with fun handshakes, too.

Contributors
Howler
TAGS
WELL, IT DEPENDS ON WHAT YOU MEAN BY "FREE."
Enter your best email for full access to the site.