This day in football history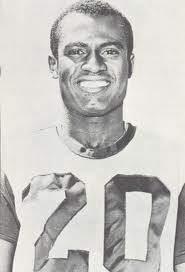 On 16 April 1967, televised professional football arrived in the United States with an NPSL match between the Baltimore Bays and the Atlanta Chiefs.
Formed earlier that year, the National Professional Soccer League included 10 teams across the U.S. and Canada. It was not sanctioned by FIFA or the U.S. Soccer Federation, who instead backed the competing United Soccer Association and branded the NPSL a "renegade league." But that label didn't hinder the NPSL, who reached a deal with CBS for the broadcast of 21 games that first season.
For the first televised match on opening weekend, Baltimore hosted Atlanta and won 1–0 with the lone goal coming from forward Guy Saint-Vil. Because the new league used a novel points system in which a win was worth six, a draw worth two, and each goal worth one (up to a maximum of three per side per game), Baltimore earned seven points.
They went on to win the Eastern Division, but lost to the Oakland Clippers, the Western Division champions, in a single-game playoff.
At the end of the season, the NPSL merged with the United Soccer Association to form the North American Soccer League.

WELL, IT DEPENDS ON WHAT YOU MEAN BY "FREE."
Enter your best email for full access to the site.