This day in football history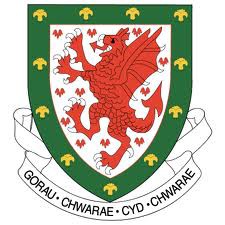 On 15 April 1889, goalkeeper Sam Gillam became the first substitute in international football when he came on for Wales in a match against Scotland.
While substitutions had been used informally at the club level for several years, the rules for international football at that time prohibited them for any reason, including injury. As a result, national teams typically picked only 11 players for a match, as Wales did for their game against Scotland in the 1889 British Home Championship, played at the Racecourse Ground in Wrexham.
Unfortunately for Wales, their chosen goalkeeper, James Trainer, was not released by his club, Preston North End, who failed to notify the Welsh Football Association until shortly before kick-off. The WFA sent an emergency call for Gillam, who lived in Wrexham, to take Trainer's place, but the two teams agreed to start the game as scheduled, with Wales using a local amateur named Alf Pugh in goal until Gillam arrived, which he did in the 30th minute.
In his limited time on the pitch, Pugh had managed to preserve a clean sheet, which Gillam maintained and the game ended 0–0. It was the first time in 14 matches that Wales had managed to avoid defeat to the Scots (though Scotland still managed to win the Championship).
The day represented Pugh's only international cap, while Gillam went on to make four more appearances for Wales, raising his career total to five.
FIFA did not officially recognize the use of substitutes in international football until the qualification matches for the 1954 World Cup.

WELL, IT DEPENDS ON WHAT YOU MEAN BY "FREE."
Enter your best email for full access to the site.