Home
Dirty Tackle
Jose Mourinho would rather eat snacks than answer questions during his press conference
Jose Mourinho would rather eat snacks than answer questions during his press conference
May 20, 2017
It's been that kind of season for The Snacking One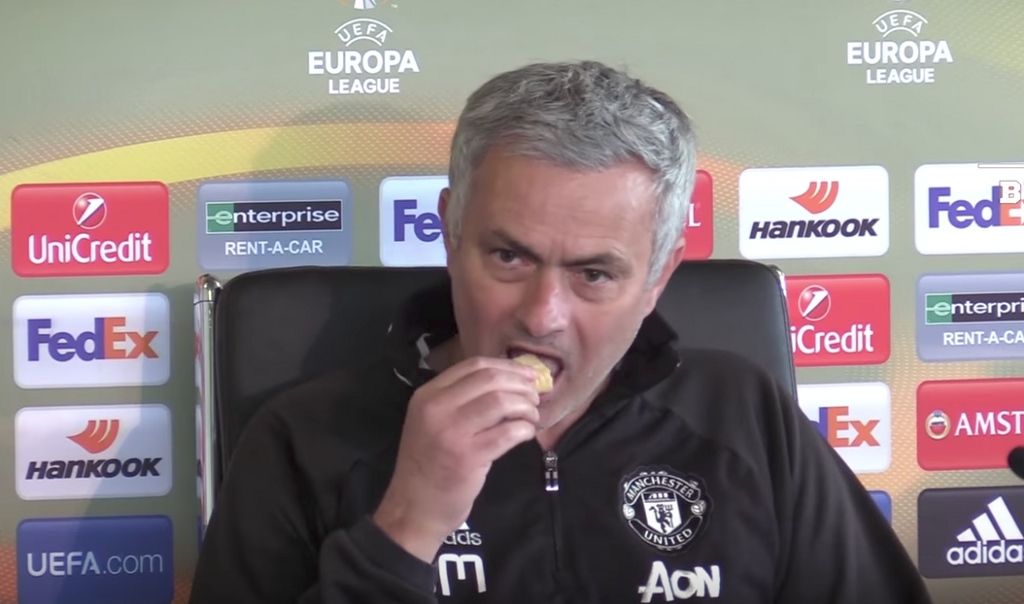 The second year of Jose Mourinho's own personal hell is coming to a close and though he still has the Europa League final to try and salvage some semblance of dignity, his unending misery has made it difficult for him to care about anything at all. So at his press conference on Friday, he placed more importance on eating his snacks than answer questions about how shamefully mediocre his team is from a roomful of people who enjoy needling him.
Watch:
If you come in between Mourinho & his lemon shortcake busquets…. You wait. https://t.co/w2lFl5XtpN
Jose Mourinho is one press conference away from showing up without pants on.
Listen to the Dirty Tackle podcast for more nonsense.
Contributors
Howler
TAGS
WELL, IT DEPENDS ON WHAT YOU MEAN BY "FREE."
Enter your best email for full access to the site.