Home
Dirty Tackle
Man United complete Treble of Disappointment by winning Europa League
Man United complete Treble of Disappointment by winning Europa League
May 25, 2017
The last trophy Man United had never won, because it used to be beneath them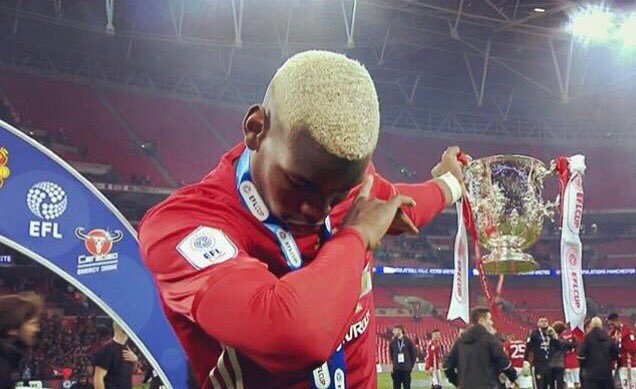 "I don't want to win the Europa League. It would be a big disappointment for me. I don't want my players to feel the Europa League is our competition."
—Jose Mourinho, July 2013
That's what Jose Mourinho said after he reclaimed the Chelsea job from nemesis Rafa Benitez, who won the Europa League with the Blues less than a year after they won the Champions League under Roberto Di Matteo. And yet, when Mourinho won the Europa League with the once great Manchester United, beating Ajax's team of minimum-wage earning 12 year olds 2–0 to claim their last-ditch spot in the Champions League, Mourinho celebrated like he just discovered a cure for cancer that also reverses male pattern baldness.
Jose Mourinho Jr. takes down his father! https://t.co/gn7gug2LKm
José Mourinho is the first manager to win the Champions League twice and the UEFA Cup/Europa League twice.

— @ESPNFC
He even went so far as to insist on raising three fingers, referencing the Treble of Disappointment (the Community Shield, EFL Cup, and Europa League) that he won this season, which is very different from the actual treble Man United won in 1999 of the Premier League, FA Cup, and Champions League.
Arch Mourinho. Directing team to raise three fingers, forcing newspapers to celebrate United's "treble" on their back pages https://t.co/pFMJAoek7t
But after two years of embarrassment, Mourinho wasn't satisfied with ending his superhuman trolling there. In his post-match interview, he added another dig at his rivals, who, unlike him, do not derive pleasure from crushing everyone's capacity for enjoying the game and then getting a trophy for it at the end.
There are lot of poets in football but they don't win titles." José Mourinho on top form https://t.co/pLyUVAieqN
Though he would certainly prefer to be in the Champions League final, after what Mourinho has endured these last two seasons, this was a living dream for him. From the futile cries of hypocrisy aimed at him to scraping together an absurd claim of treble success to achieving his ultimate goal (Champions League qualification) in a roundabout manner to the jabs at managers who finished higher than him in the Premier League table and yet have nothing to show for it. This went as well as it possibly could have for him and that's why he celebrated like it.
Meanwhile, an injured Zlatan Ibrahimovic treated the Europa League trophy the way a true champion should: By wearing it like a ridiculous shoe.
Contributors
Howler
TAGS
WELL, IT DEPENDS ON WHAT YOU MEAN BY "FREE."
Enter your best email for full access to the site.