This day in football history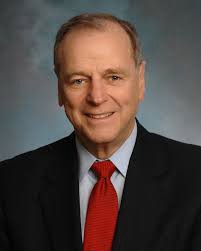 On 1 June 1998, the United States National Soccer Hall of Fame awarded its first ever Medal of Honor to then-United States Soccer Federation President and Major League Soccer founder Alan Rothenberg.
Born in 1939, Rothenberg's first experience with football came when he was a 28-year-old lawyer working for U.S. sports magnate Jack Kent Cooke, owner of the Los Angeles Lakers, the Washington Redskins, the Los Angeles Kings, and the North American Soccer League's Los Angeles Wolves. Rothenberg himself was a part owner of the NASL's Los Angeles Aztecs from 1977 to 1980, a period that saw George Best and Johan Cruyff play for the club.
In 1984, Olympic organizer Peter Ueberroth placed Rothenberg in charge of football for the 1984 summer games, held in Los Angeles. Rothenberg's success in that role drew the attention of FIFA, who appointed him director of the 1994 World Cup, also held in the United States. FIFA also supported Rothenberg's campaign for the presidency of the United States Soccer Federation, a position he held from 1990 until 1998, when he became a vice president of CONCACAF.
As part of the USA's bid for the 1994 World Cup, the USSF agreed to establish a new domestic league. Rothenberg oversaw the effort that led to the establishment of Major League Soccer in 1993, though the first season was not played until 1996. He also served as MLS's first chairman.
Rothenberg has been very active with FIFA, serving as chairman of the 1999 Women's World Cup, as well as being a member of the organizing committee for the 2006 World Cup and FIFA's Executive Committee. FIFA awarded Rothenberg with its highest honor, the Order of Merit, in 2006.
For his service to football, Rothenberg was inducted into the United States National Soccer Hall of Fame in 2007.
WELL, IT DEPENDS ON WHAT YOU MEAN BY "FREE."
Enter your best email for full access to the site.