Former manager Carlo Ancelotti may not have been the only problem for the Bavarians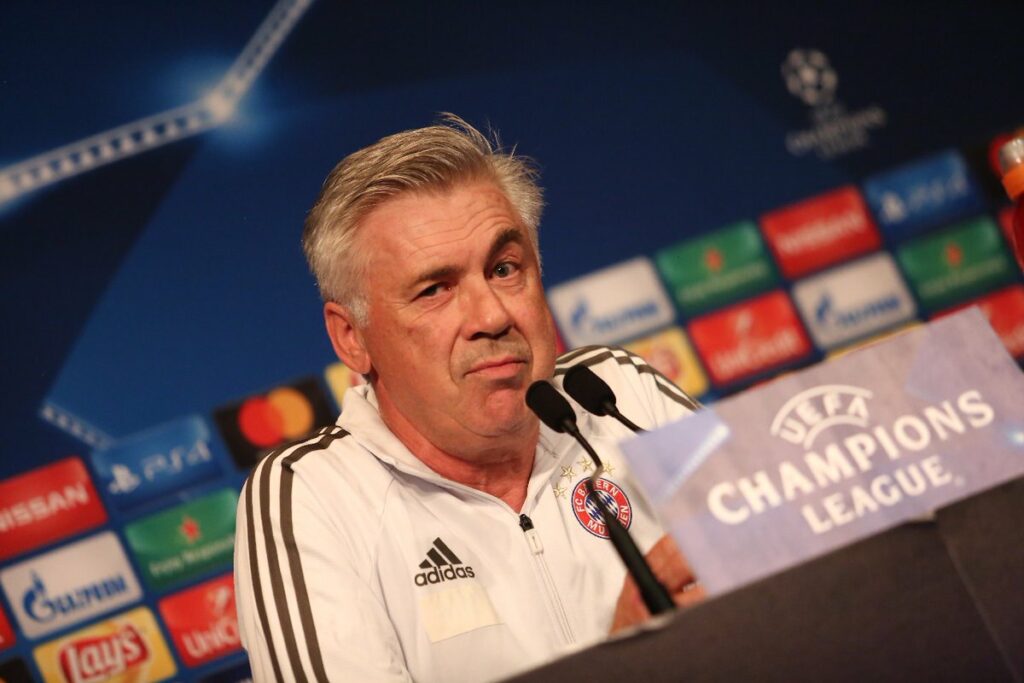 Despite five straight Bundesliga titles, a reckoning has arrived at Bayern Munich's doorstep. The first lamb laid to slaughter was manager Carlo Ancelotti, who was abruptly fired after Wednesday's 3-0 Champions League burial at the hands of Paris Saint-Germain.
PSG, however, is going to make a lot of good teams look dysfunctional this season. So where did it really go wrong for Ancelotti in his second year at the helm?
The summer began in ominous fashion for the Italian manager after a poor preseason and a feud with long-time Bayern star Thomas Müller, who made it known how upset he was when Ancelotti benched him early in the season.
Müller was already coming off one of his worst seasons ever with the Bavarian club and much of the local press, and apparently management, seemed to side with the German forward in his spat with Ancelotti.
A lack of progress into year two of the Ancelotti experiment was clearly visible in not just Müller's poor play, but with the team's other high-priced weapons.
It may have been the 2-0 defeat at Hoffenheim that helped to seal Ancelotti's fate, or maybe it was the second half collapse against Wolfsburg at home that saw Bayern vanquish a two-goal lead. Either way, a team conglomerated with the top talent in their league like Robert Lewandowski, Arturo Vidal, and now James Rodríguez should be running over the rest of Germany.
As with Müller, the rest of the locker room followed in an apparent distrust of Ancelotti. Per the German sports magazine Kicker, the players went as far as holding secret practices without their coach in attendance, as they felt his training methods were insufficient.
Ancelotti and the higher ups at Bayern also seemed to have been at odds for some time, according to news now coming out of Bayern. After the debacle in Paris, Bayern CEO Karl-Heinz Rummenigge said there had to be consequences for another lackluster offensive display.
"The performance of our team since the start of the season did not meet the expectations we put to them," he said. "The game in Paris clearly showed that we had to draw consequences."
According to one report, management was having to pressure Ancelotti to play aging stars Arjen Robben and Franck Ribéry more. If true, this is a troubling sign for Bayern fans, as Robben and Ribéry are now 33 and 34 years old, respectively. They should be used consistently with limited minutes, in the same way Barcelona is using Andrés Iniesta, whether it is as starters who are the first to come off or as late subs.
Possibly feeling pressure to have to keep old legends happy and without an every-match starting XI to rely on, Ancelotti's constant tinkering of lineups always kept him from ever finding the right combination. When he went out to get a familiar face in James, it was expected the Colombian star would contribute right away. But without consistent playing time early on, his Bayern career is mirroring the gloomy end to his Real Madrid tenure.
A poor showing against PSG doesn't help James' cause, but he was far and away Bayern's best player on the pitch in a 3-0 rout of Schalke on Sept. 19 when he got his first goal for the Bavarian side and contributed directly to the other two via an assist and a penalty kick drawn.
After shedding Ancelotti, Bayern's misery continued on Sunday when it again dropped a two-goal advantage and tied 2-2 with Hertha.
It doesn't take long to figure out Bayern's problems may run much deeper than Ancelotti. Saddled with the burden of overaged talent like Robben and Ribéry, and void of any competent gameplan aside from tasking Lewandowski with scoring everything, the Bavarian club is in clear danger of not catching Borussia Dortmund for the Bundesliga crown.
Injury to goalie Manuel Neuer, who is expected to be out until at least January, puts Bayern behind the eight ball even more as backup Sven Ulreich made headlines in a bad way in his start against Wolfsburg. Inexplicably, the keeper tried to get cute on a free kick by putting up one hand to block it as if he silently dared himself to not use both gloves.
Going forward, the best defense may be an offense clicking at full speed that limits the touches of its older players to allow its younger stars to shine.
After another poor result on Sunday, Bayern doesn't have much longer to find the working combination and assure that it keeps a title in Munich for a sixth straight year.
---
Follow Michael on Twitter @mkrumholtz.
Contributors
Michael Krumholtz
TAGS
WELL, IT DEPENDS ON WHAT YOU MEAN BY "FREE."
Enter your best email for full access to the site.