Fighting to break through for both club and country, Murillo has walked through fire to get to where she's at now. Literally.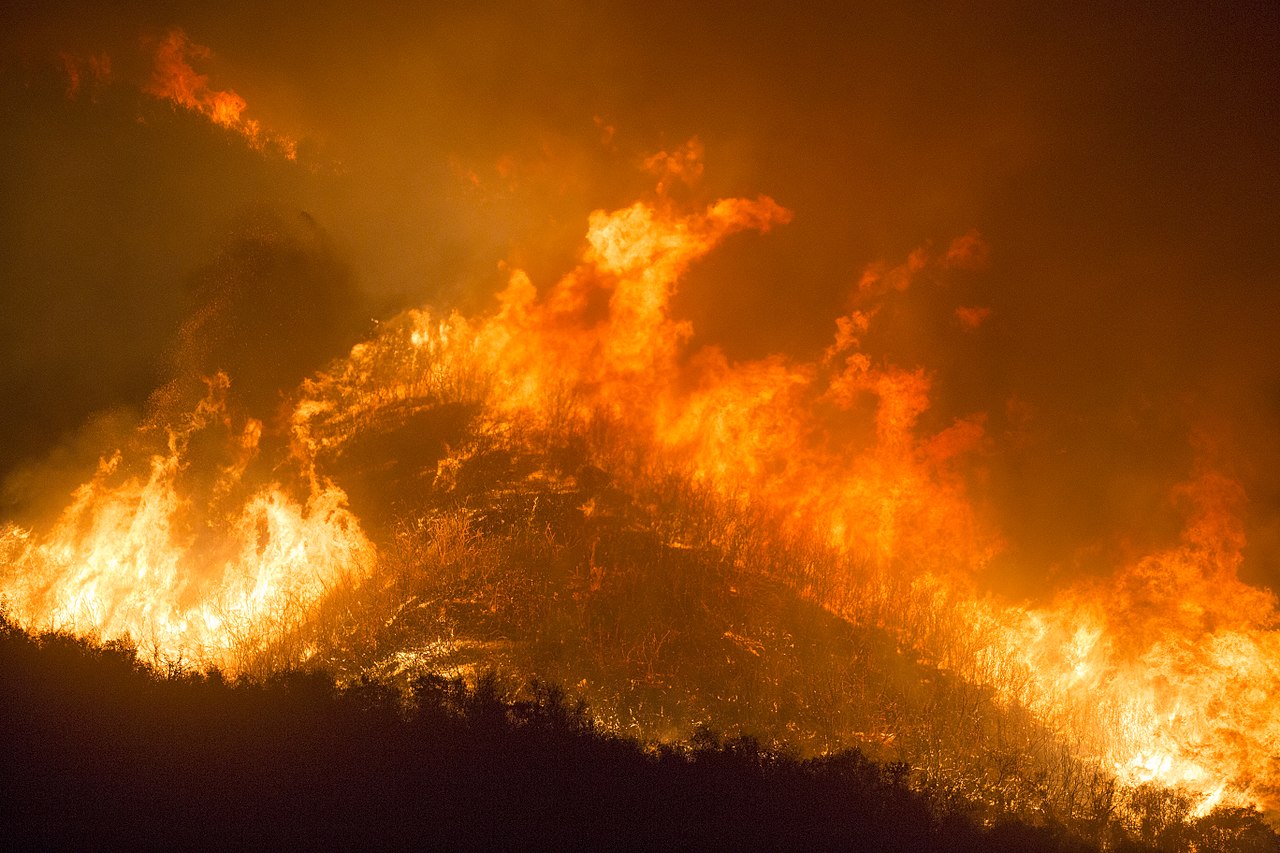 "I think I tweeted something out recently where I said 'Be the person you needed when you were younger' [. . . ] I feel like when I was younger I didn't really have a role model that looked like me."
CONCACAF World Cup Qualifiers begin this week. The Mexican Women's National Team is gearing up for a tough group that includes rivals United States, Trinidad & Tobago, and Panama. El Tri is heading into Qualifiers with a roster composed of players from all different backgrounds, from different clubs, and different leagues— but will be undividedly Mexican come kickoff.
This isn't the first Qualifying tournament for California-born Christina Murillo. The 25-year-old defender, currently signed to the Chicago Red Stars, is hoping to make her second World Cup roster after representing Mexico back in 2015. While she is focused on the task ahead of WCQs, getting back to this point at all required defying the odds. It's not an opportunity she intends to waste.
Slim opportunities on either side of the border
Having been a part of Mexico's program, participating with their U20 team, and playing in the 2012 U20 World Cup, she worked her way onto a much bigger international stage with the senior Mexican Women's National Team for the 2015 World Cup.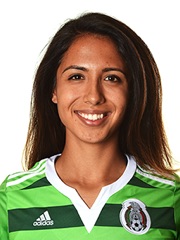 That opportunity dropped in her lap right as she was finishing up her college career at the University Of Michigan. Like most young girls with footballing talent, Murillo had dreams of playing professionally someday.  
"I don't think a lot of people will believe me when I say it, but playing professionally in the United States was a dream I had before even playing in the World Cup," said Murillo.
"Watching Mia Hamm and all those 99'ers just playing on that team in a World Cup, that was amazing. I thought, 'I wanna do that.' But at that time there was no professional league. At that time as a five year old I didn't realize that, but I just knew I wanted to play in the United States."
Mexico did not make it out of their group in 2015 and Murillo eventually returned to Michigan to complete her collegiate career and seek other playing opportunities. But the options for playing professionally in the United States were slim, despite the founding of a new women's professional league, the NWSL.
The league has an allocation process that allows for national team players from CONCACAF's Big Three to play for clubs and have their salaries paid by their respective federation.   as each season passed, the number of allocated Mexican players in NWSL dwindled season after season. There were 16 Mexican internationals in the league in 2013, eight in 2014, and just four in 2015.
Citing a combination of players not being given minutes with their clubs and not being deemed suited for the tempo of NWSL, the FMF eventually pulled the plug on Mexican allocated players in the league. By 2016 there were no allocated Mexican players in the league. Mexico internationals in NWSL presently don't receive any institutional support from the FMF— if they find their way into the league, it's ultimately on their own merits.
Some players found themselves new clubs. Others didn't. Some found themselves retiring or seeking out other opportunities that weren't soccer-related.
Into the wildfires
Fresh off her trip to the World Cup and the end of her college career, Murillo landed with WPSL side Motor City FC. A year later she signed with Lithuanian club Gintra Universitetas for a brief stint.  In previous interviews, Murillo said she felt she wasn't getting the best training available to her and was looking for a new change professionally. Making her way back to the States, she found herself at a crossroads, unsure of her next move– and thinking about about quitting soccer all together.
It was a near death experience that actually changed her life, eventually leading her to the NWSL, the Chicago Red Stars, and on the roster for Mexico's 2018 qualifiers.
"Back in December there were fires going on in California," Murillo recalled The biggest fire, the Thomas Fire, basically took over my town. I almost saw my town go up in flames. The first day of the fires, I was driving away and I see the fire coming down the hill. It actually jumped the freeway, and I was with my dog at the time, trying to get out."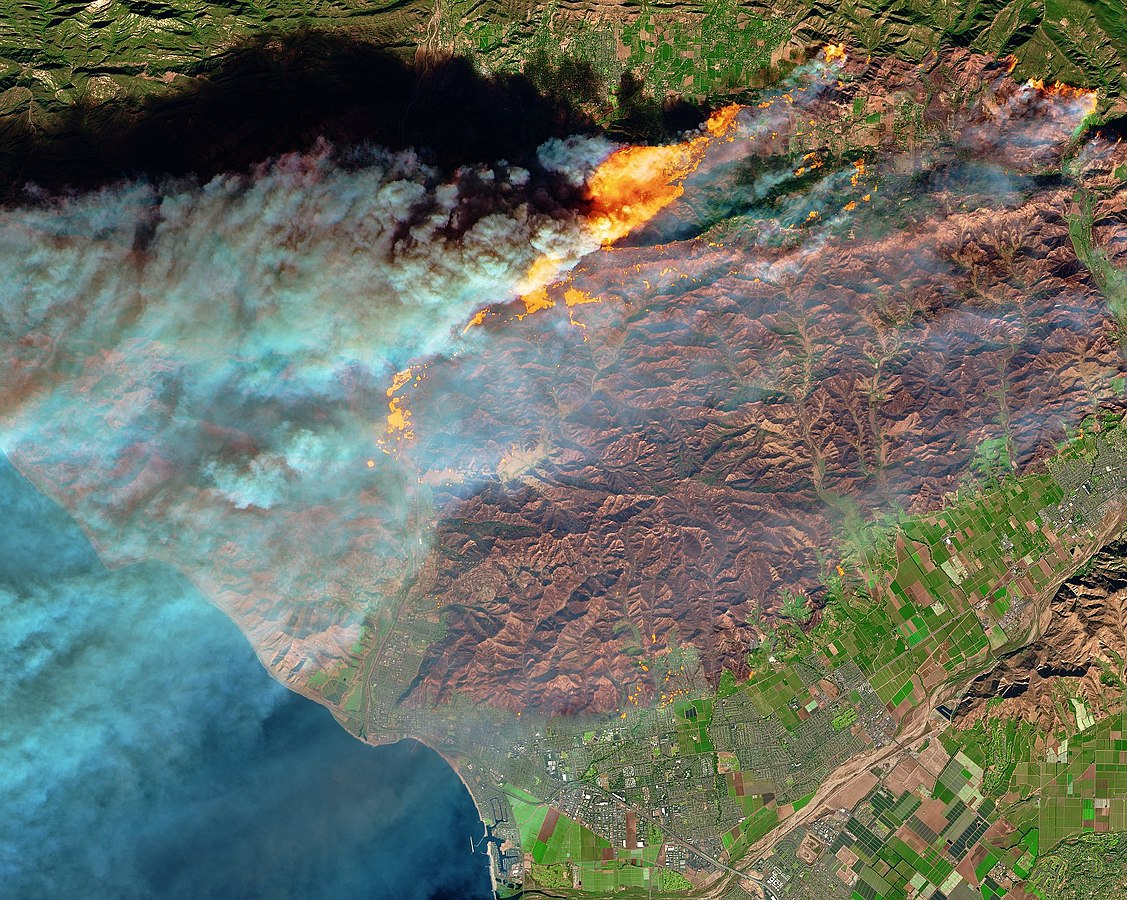 Murillo continued with the terrifying tale: "It was on both sides of the car and I remember my car just heating up and I literally at that point thought I was going to die because I could feel heat on my car. I couldn't hit my brakes because I was afraid of my dog hitting the windshield. So, I just slowed down. [Then] all of the sudden all the cars just started slowing down, and two minutes after I went down that freeway, the freeway was closed."
It was a moment that left Murillo shaken, and one that she won't forget. "Nobody should have been driving down it but the firefighters couldn't get to it soon enough. At that point, I had opportunities [to play] overseas. But that moment really, really changed everything. It put a lot of things into perspective."
Going through such a traumatic experience, Murillo began to question the course her life would take. She told herself that mentally she wasn't the same person, that many things had changed. She felt another big move would be incredibly difficult for her.
Murillo was stricken with the flu soon after restarting training. She almost took that as another sign that if she joined a new team, she wouldn't be adequately prepared physically or emotionally. Eventually a job opportunity came calling in Chicago, and it was there she saw open tryouts for the Chicago Red Stars.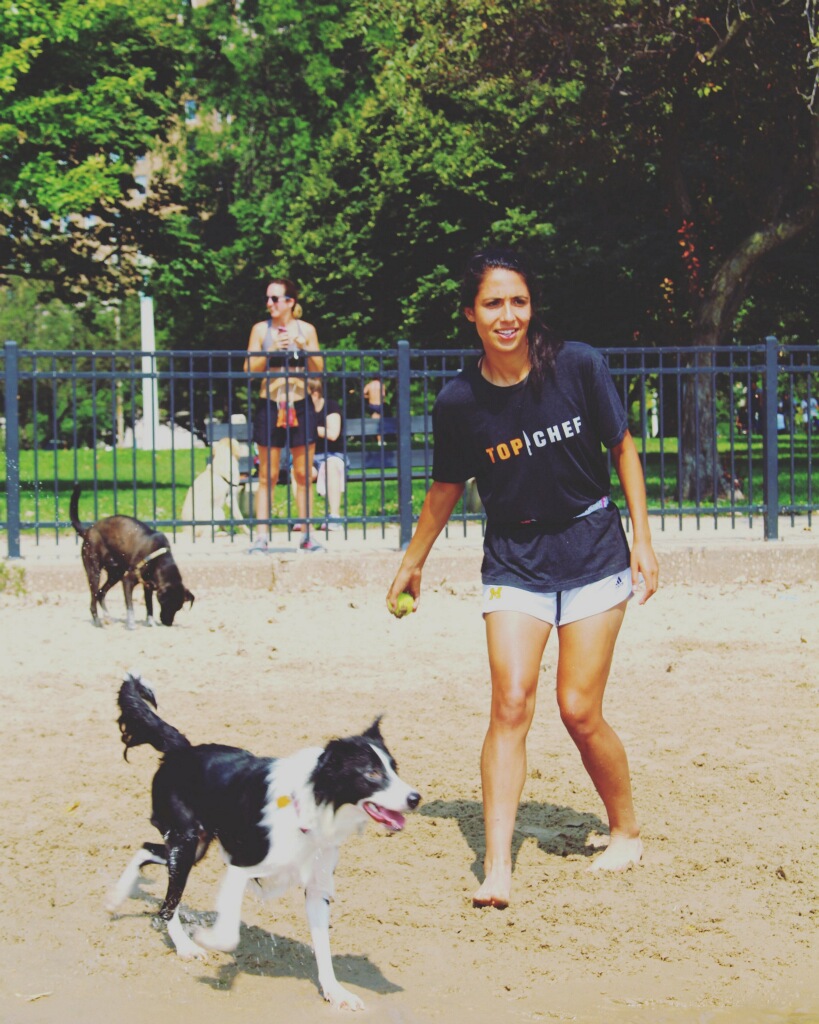 After conversations with her parents, and her boyfriend Richard Sanchez (goalkeeper for the Chicago Fire), Murillo still had some doubts about what to do with her life. It wasn't until her close friend from college, Corinne Harris, encouraged her to sign up with her for tryouts with the Red Stars. With a support system in place in Chicago, Murillo set off to interview for her new job and give a pro career in soccer another shot.
Starfire
Having landed in Chicago ready to start a new chapter in her life, Murillo fell ill with food poisoning before tryouts. She felt like this was another sign telling her to turn away from soccer.
"I kept feeling like obstacles were hitting me, like this isn't ok," said Murillo. "The next 2 or 3 days I underperformed at tryouts. I didn't eat for 2 or 3 days. It was just really hard and I thought to myself 'I don't think I'm going to get signed to the team,' but all I want is just a chance. At least just to go to preseason. I really just wanted the chance."
Despite a poor performance in training camp, Red Stars head coach Rory Dames ended up giving her that chance. With her self-confidence at an all-time low, Murillo was grateful for that chance.
"Thankfully Rory invited me to preseason and I was super thankful for that chance," said Murillo. "There were about 26 people at tryouts and he thankfully was willing to invite me to preseason. [. . .] I was just trying to build myself up again, because I didn't have confidence."
Murillo was initially signed to Chicago's reserve team, which plays in the WPSL.  The reserve squad trains closely with the first team, giving her an opportunity to get some training and experience with the players she hoped to join on the pitch, like USWNT stalwart Julie Ertz and Australian sensation Sam Kerr.  Meanwhile, she started her new job working as a team ambassador for Chicago Fire, all while still getting called into camps for the Mexican National team.
Como Mexico, No Hay Dos
It was a wild summer this year that truly rang in blessings for Murillo. Mexico competed in the 2018 Central American and Caribbean games in Baranquilla and won the Gold Medal after defeating Costa Rica in the Final, a massive game featuring fellow NWSL players Katie Johnson (Sky Blue FC) and Bianca Henninger (Houston Dash).
"It was a long camp," said Murillo. "It was 31 days I think, and we got one day off. But everyone was so committed. We all had the same goal, getting the gold medal."
Murillo credits Mexico's head coach Robert Medina with helping her rebuild her confidence while also guiding El Tri to a major tournament win.
"He's [Medina] helped me so much out the past few months when I'm in camp. He understands that I might have been going through a few things in terms of confidence issues on the field."
"The biggest thing he says to me is 'I believe in you more than you believe in yourself' or 'that's probably the worst thing about you as a player, you need to be more confident because you're talented' he says that to me over and over again," confessed Murillo.
"I think this last camp [Barranquilla] that finally clicked. I started believing in my own capabilities. He's an amazing coach, not only with me but the rest of the girls. He just wants players to push through and reach their potential and he genuinely believes in every single one of us. You can't ask for more from a head coach."
It wasn't long after her gold medal that Murillo got a call that she never thought was coming. With six weeks remaining in the NWSL schedule, the Red Stars, in the middle of a playoff push, offered her a contract for the rest of the 2018 season.
"Coming back to the Red Stars and getting a phone call from our owner [Arnim Whisler] was completely unexpected," said Murillo. "I actually called my mom afterwards and started crying and she asked 'why are you crying?' and I said 'I just got signed to the Red Stars.'"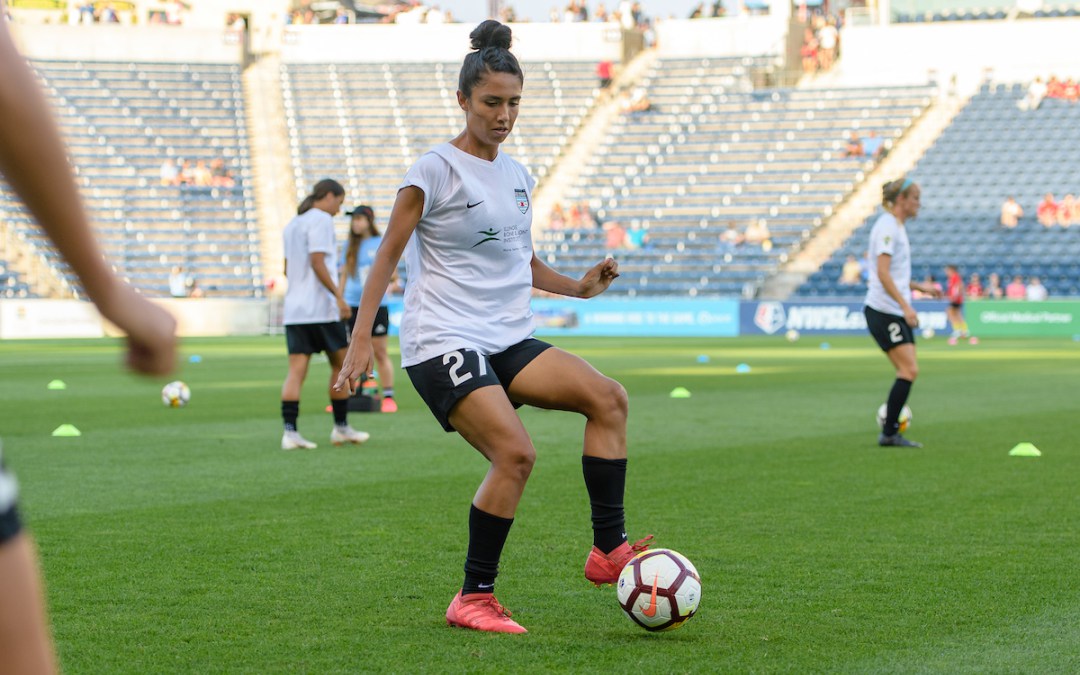 Between a playoff push and national team camps, Murillo was unable to see time on the pitch for the Red Stars in 2018. She did dress for their penultimate regular season home match. While she didn't get minutes, she was stunned at the overwhelming support she received from fans— including a Mexican flag hanging from the stands— just for donning Chicago's crest.
"[I'd] only been signed for a few days," Murillo said "Then [having] a few girls speaking to me in Spanish, all really happy, even parents. They they told me that what I'm doing is really important.
"I would respond, 'I'm not playing' and they would say, 'we don't care, we're just happy that you're part of the team and you're repping the community.' I can't believe that I'm in this position."
Murillo recognizes her impact means more to some people off of the pitch. That her visibility in the league, and presence on the international stage, can perhaps connect with youth that are not always seen.
"I can only hope that I can be a good role model to these girls. Growing up, I didn't feel like I had anyone [. . .] I made sure that after [that] game I signed [autographs]. Whoever stayed, I stayed as long as I could to make sure I signed every single thing. Because they look up to us, to every single one of us."
With her experience as a soccer player and Chicago Fire ambassador, working throughout the city of Chicago, connecting with communities, it's a role Murillo embraces.
"The town that I am from [Ojai] is not diverse at all," Murillo said "I don't know the exact statistics but it's like 80% white. It's not a diverse community. I love where I am from, but I didn't get to see too much when I was living there."
"Being in Chicago, [as a Fire ambassador] I work on the South Side of Chicago. I work in the suburbs. I get to see all types of people with all types of backgrounds be given equal opportunity to play soccer. Regardless of your background, you have a chance to play, because that should never, ever, limit you."
---
Sandra Herrera is a sports journalist based in Chicago, covering women's soccer and NWSL. She's the Chicago Red Stars editor for Hot Time In Old Town and the host of South Side Trap. She's Latinx, unapologetically South Side, and she loves her ma. Follow her on Twitter at @SandHerrera_.
Contributors
Sandra Herrera
TAGS
WELL, IT DEPENDS ON WHAT YOU MEAN BY "FREE."
Enter your best email for full access to the site.