Home
Dirty Tackle
Claudio Bravo's long con pays off with three penalty saves against Portugal
Claudio Bravo's long con pays off with three penalty saves against Portugal
June 29, 2017
Chile reach Confederations Cup final thanks to their goalkeeper's unparalleled commitment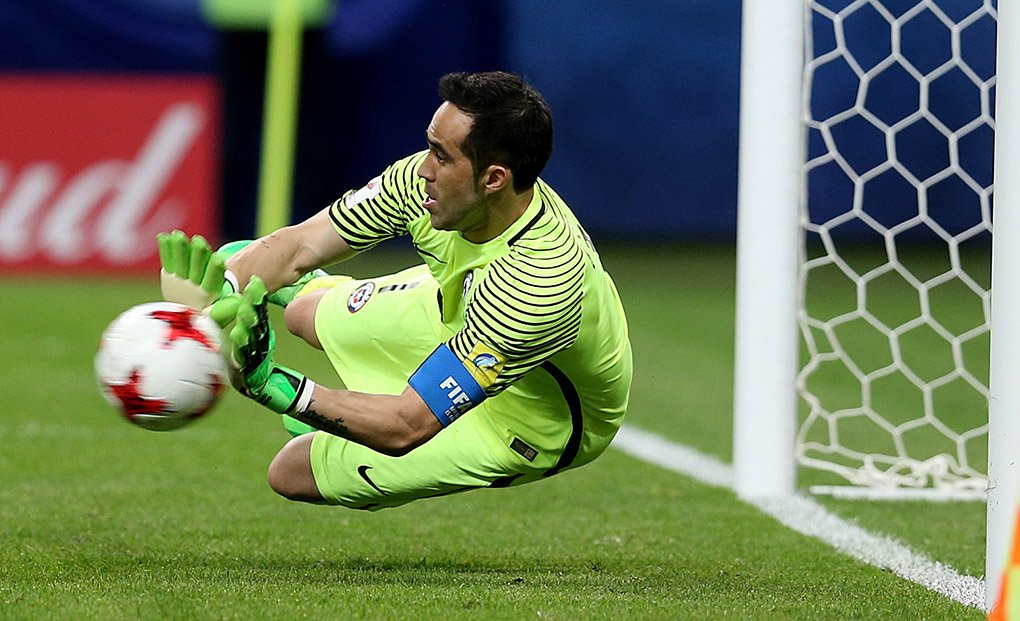 Claudio Bravo had an uncharacteristically miserable season for Manchester City that left everyone wondering what was wrong with him. Well, it turns out there was nothing at all wrong with him. It's now clear that, knowing that he would be representing Chile at the Confederations Cup this summer, Bravo intentionally played poorly throughout his first season in the Premier League in order to lull his potential Confed Cup opponents into thinking he was no longer one of the world's top goalkeepers.
And so, when Portugal and Chile were forced into a shootout to decide their semifinal, the European champions surely felt they had Chile exactly where they wanted them. "I'll hang back and take the decisive fifth penalty, because that's never backfired on me before," Cristiano Ronaldo thought as he let his teammates step up before him.
But then Bravo saved Portugal's first shot from Ricardo Quaresma.
A fluke, surely. Anyone can get lucky once—even someone as bad as Bravo had been for City.
But then Bravo saved João Moutinho's attempt. Maybe it was just a bad shot.
But then Bravo saved Nani's attempt, making it obvious that the Chilean captain sacrificed an entire club season just to put his country in their third final in three years.
With his long con now revealed, we can only assume that Bravo texted the following to Man City manager Pep Guardiola after the match: "Sorry, Pep. Winning the Premier League just isn't as important as winning the Confederations Cup."
---
Contributors
Howler
TAGS
WELL, IT DEPENDS ON WHAT YOU MEAN BY "FREE."
Enter your best email for full access to the site.