Home
Dirty Tackle
Conspiracy Theory: MLS exists solely to weaken Mexico's national team
Conspiracy Theory: MLS exists solely to weaken Mexico's national team
August 9, 2017
Exposing the secret purpose of "Major League Soccer"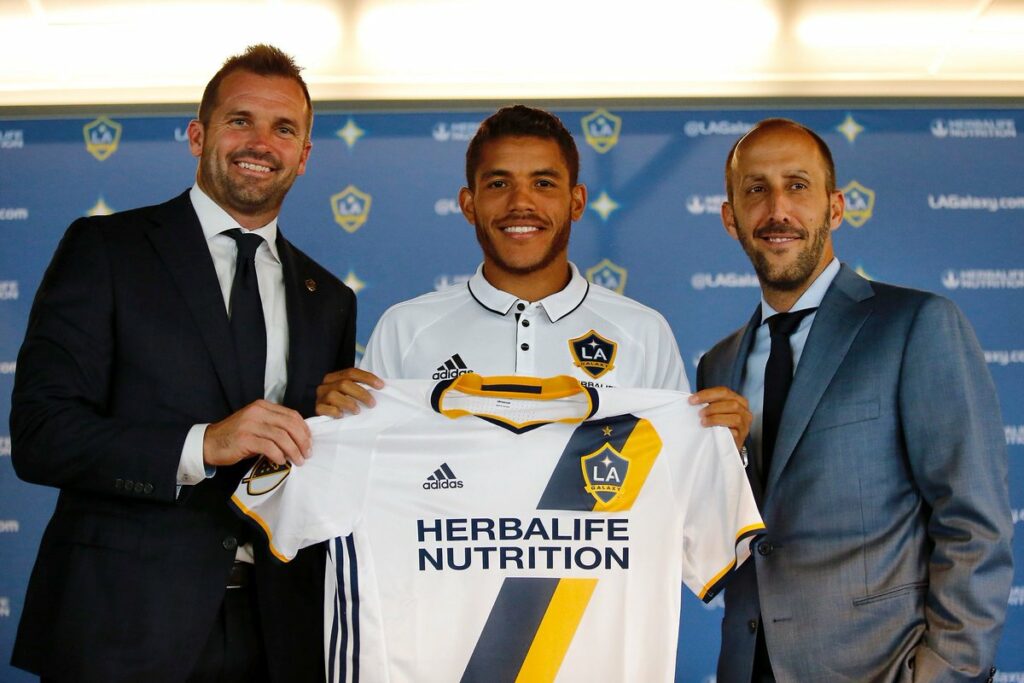 Every city has those corner stores or restaurants that always seem oddly barren. Nothing on the shelves, no customers, no attempt to draw people in—not even an indication that they're actually open for business. And yet they continue to exist, usually because they're a painfully obvious front for some nefarious purpose.
MLS is essentially the sports equivalent to that barren storefront. The television ratings are abysmal, the league enforces its own minuscule salary cap that leaves it out of step with "competing" businesses (i.e. other leagues around the world), it has a stifling corporate culture that opposes anything that gets too much public attention, and it loses money.
While some are convinced that the league's nefarious purpose is that of a Ponzi scheme, the truth is far more sinister: MLS is hellbent on sabotaging Mexico's national team. The recent signings of 27-year-old Jonathan Dos Santos from Villarreal to the LA Galaxy (where he joins his 28-year-old brother Giovani), and 28-year-old Carlos Vela from Real Sociedad to LAFC, who won't even play their first match until next season, make this obvious. Three stars of Mexico's national team leaving La Liga for MLS in the prime of their careers, and doing it just before a World Cup year. Coincidence? No way.
My new Club in 2018. @LAFC pic.twitter.com/hR0tZ8eLFI

— carlos vela (@11carlosV) August 8, 2017
From Cuauhtemoc Blanco, Omar Bravo, and Rafa Marquez to iconic goalkeeper Jorge Campos in the first several years of the league's existence, MLS has been purposefully luring stars of the Mexican national team to its purposefully inferior setup since its inception.
Of course, it's widely known that MLS was formed because FIFA required the United States to start a domestic league as part of being granted hosting duties for the 1994 World Cup. So to make this obligation worthwhile and with the knowledge that it would be near impossible to surpass the far more established European leagues, the plan to hinder Mexico's national team was hatched.
Now, it's worth noting that Soccer United Marketing, MLS's marketing arm, organizes Mexico's many highly profitable matches in the United States. So why would MLS and its executives be looking to damage something from which it directly profits? For the same reason that a company might be in the oil business and the renewable energy business at the same time. You might as well make some money now while you're working towards making more money in the future.
Despite these financial interests, the league's bias towards the US national team is made clear in many ways. MLS commissioner Don Garber being on the US Soccer Federation's board of directors is a big one. And the league's social media accounts plainly cheerlead for the US team.
Let's go, Joe Corona! The #USMNT goes up 1-0 with about 10 minutes left to go in the first half. #USAvNCA

— Major League Soccer (@MLS) July 15, 2017
But while MLS acquires Mexico's stars while they're still at their best (MLS has been after Chicharito for years), they tend to bring the US team's players back on the downswing of their careers. Clint Dempsey and Michael Bradley returned after reaching the highest heights they could in Europe. Jozy Altidore returned after scoring just one Premier League goal in two seasons with Sunderland. Tim Howard returned at the age of 37. Meanwhile, Christian Pulisic, possibly the greatest player in US history, remains abroad to reach new heights, unencumbered by MLS interference.
So what's the endgame for MLS? Obviously it's to lure in every important player for Mexico and to weaken them with mediocre competition in an ever expanding league with a short season out of sync with the FIFA calendar and terrible referees so the US national team can surpass Mexico as the lone regional power once and for all. After all, a league with non-nefarious interests simply does not have rules that are this impenetrable to casual observers.
Ever wondered what #MLS' player acquisition rules look like in a flowchart? Here you go. (zoomable version here: https://t.co/hgDcLbFU2h) pic.twitter.com/4yTZFUK1PL

— Alexander Abnos (@AnAbnos) February 8, 2017
---
Contributors
Howler
TAGS
WELL, IT DEPENDS ON WHAT YOU MEAN BY "FREE."
Enter your best email for full access to the site.