Costa Rica beat US again, Bruce Arena not a wizard after all
September 2, 2017
Just when it seemed like the US may never lose again, they had to go and face an above average opponent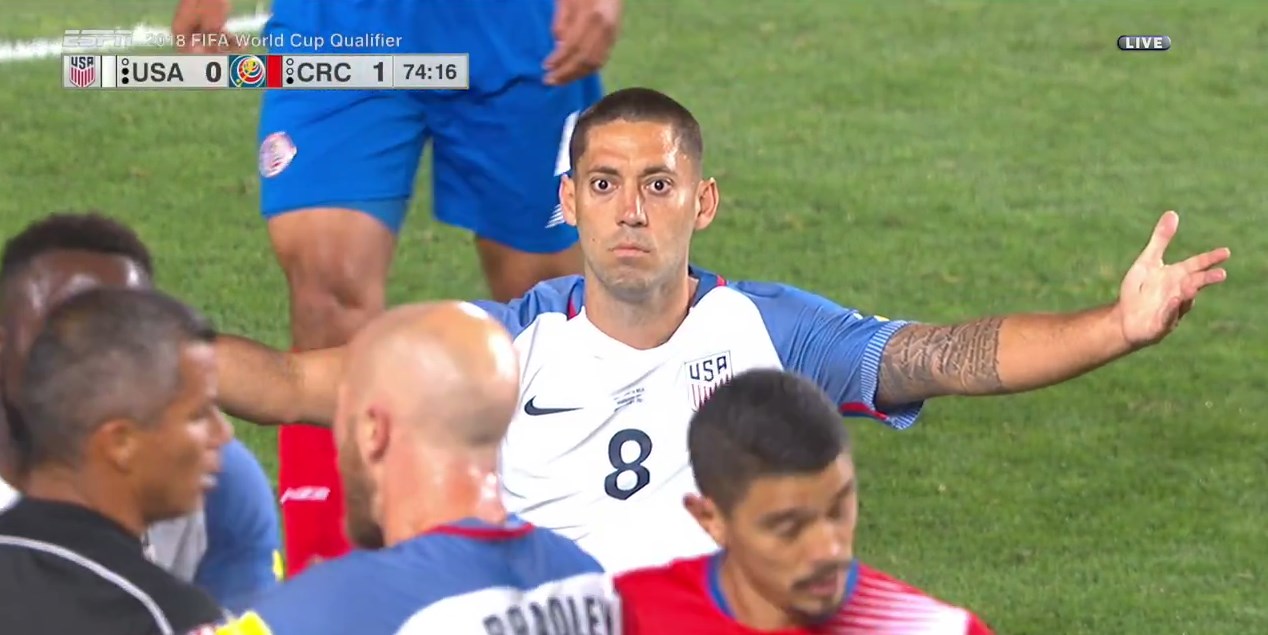 It turns out the answer to how long the US's "Ding Dong, The Klinsmann's Gone" party would last was 14 matches. In the 15th match, Bruce Arena's enchanted undefeated streak came to an end and the team turned back into a big, misshaped pumpkin and lost 2-0 to Costa Rica in New Jersey.
So what the hell happened? Well, there was this…
Oh dear……look at the CB positioning before the goal. #USAvCRC pic.twitter.com/FDi6QEwY7y

— Cristian Nyari (@Cnyari) September 1, 2017
(If Tim Ream and Geoff Cameron were a married couple, they'd be the type that sleeps in separate bedrooms. In different houses. On different continents.)
And this…
What a kick save. #USAvCRC pic.twitter.com/Rmjx8Va1Q5

— ESPN FC (@ESPNFC) September 2, 2017
(If teams in the Champions League can't score on Keylor Navas, what chance does CONCACAF have?)
And this…
? #USAvCRC pic.twitter.com/zmYscU8Rkv

— Seattle Sounders FC (@SoundersFC) September 2, 2017
(Clint Dempsey and Bruce Arena are starting a new band called Angry & Confused.)
And this…
@ussoccer @clint_dempsey Sore much? ? pic.twitter.com/8ldgeCRWtO

— Laura (@laussan) September 2, 2017
(Dempsey was only shown a yellow card for this.)
And all of that resulted in this…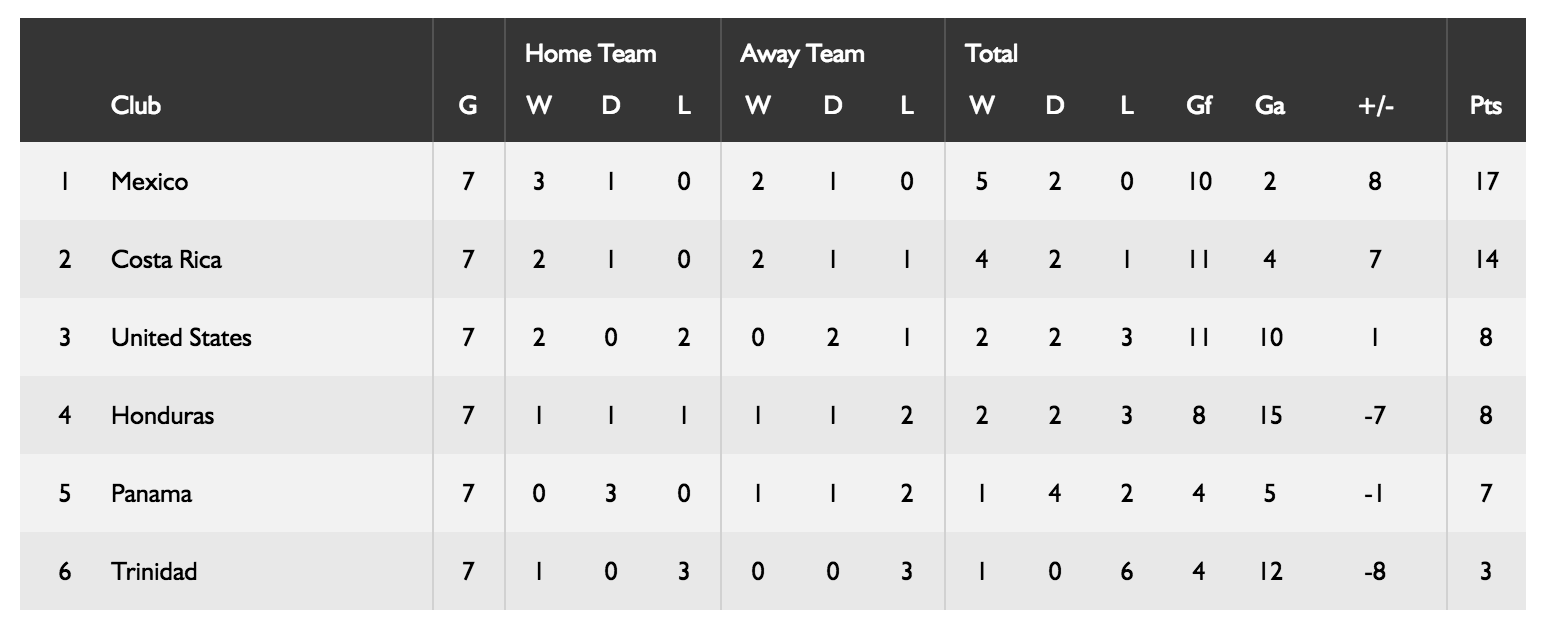 The US probably should have had a penalty in the first half, but when do refereeing decisions ever go the way they should in CONCACAF?
On the whole, Costa Rica played better and often had the louder support in the stadium. They beat the US 4-0 in Costa Rica and this latest result confirms that that wasn't all Jurgen Klinsmann's fault (just two goals of it, apparently). The US will still more than likely qualify for the 2018 World Cup. That isn't the real concern here. What should be the real concern is that Clint Dempsey and Tim Howard aren't getting any younger, Christian Pulisic is only one (very young) man, and a repeat of the 2006 World Cup performance seems far more likely than improvement on the 2014 World Cup performance.
The good news? We're just nine short years away from the World Cup expanding to 48 teams, which will make all those qualification fears melt away forever.
Maybe.
---
Follow Brooks on Twitter @BrooksDT. 
Contributors
Howler
TAGS
WELL, IT DEPENDS ON WHAT YOU MEAN BY "FREE."
Enter your best email for full access to the site.