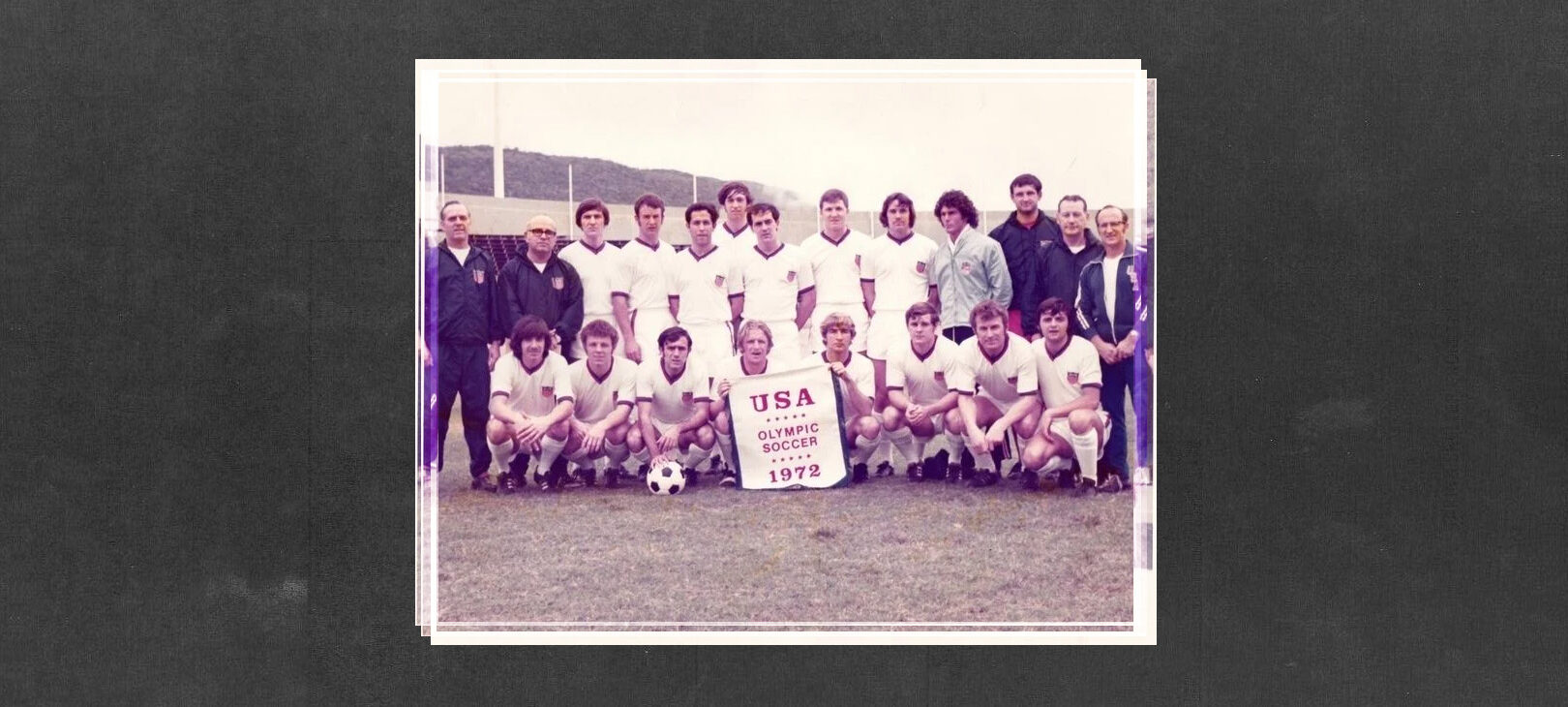 Keep the Ball Rolling
September 24, 2022
Tales of Inspiration, Service and Terror — from American Soccer's Before Time
Casey Bahr's journey from the Naval Academy to the '72 Olympics, from the Philadelphia Atoms to the Philadelphia Fever, with a stop-off to claim that the German American Football Association might have been better than the NASL…for a year or two anyway.
Casey Bahr, eldest son of American soccer legend Walter Bahr, graduated from the U.S. Naval Academy in 1970. Directly thereafter he went to flight school, earned his wings as a helicopter pilot, and helped qualify the U.S. Olympic soccer team for the 1972 Munich Games.
Eliminated from the competition in short order, Bahr and his teammates — along with hundreds of their fellow athletes inside the Olympic Village — spent most of Sept. 5, 1972 anxiously milling about, trying to reckon exactly what had taken place the night before and what continued to take place all around them.
"I remember watching the helicopters fly overhead," Bahr says, half a century later. "We'd heard a commotion the night before but didn't really know what it was. Then the German police came to our [dormitory] floor and woke everyone up. They were looking for Mark Spitz. They feared he might be a target, but they had the wrong floor. They spoke German, of course, so we didn't really understand exactly what was happening."
The authorities hadn't come looking for the multiple gold medal-winning Spitz in particular. They'd come looking for him and Bahr's teammate, Shep Messing, and all the Jewish athletes Olympic organizers could identify on short notice. Only days later did the athletes learn exactly why: At approximately 4:30 a.m. the morning of Sept. 5, 1972, affiliates of the Palestinian militant group Black September had scaled a fence, broken into the dormitory next to Bahr's, then taken 11 Israeli athletes and coaches hostage. They'd been clad in unmatched sweat suits, something the athletes in Munich had adopted as chic Olympic attire. Two victims were slain immediately. The remaining Israelis were held at gunpoint all day, then murdered just past midnight on Sept. 6, during a failed rescue attempt at Fürstenfeldbruck Air Base, 15 miles west of the Village.
The tragic arc of these events required just 20 hours of real time, but they played out live on TV. It was, in fact, one of the first communal tragedies to unfold in real time before a worldwide audience. For Americans the dreadful denouement arrived during prime time: "They're all gone," ABC's Jim McKay informed us. He then read aloud A.E. Houseman's poem, "To An Athlete Dying Young."
"It been 50 years and it's hard to remember an emotion, how it felt in the moment," Bahr says. "There were very few peaceful things the world tried to do back then, and the Olympics were one of them. Vietnam was still going on and provoked all sorts of rancor and division in this country, and all over Europe. It was an unpopular war there, too. Standing there in Village, we certainly thought, What could the Olympics possibly have to do with the statement they were trying to make? Here is the last peaceful thing the world tries to do and this intrudes? So, I guess I dealt with it back then with a mixture of anger and sadness. It sure left one's idealism kind of shot."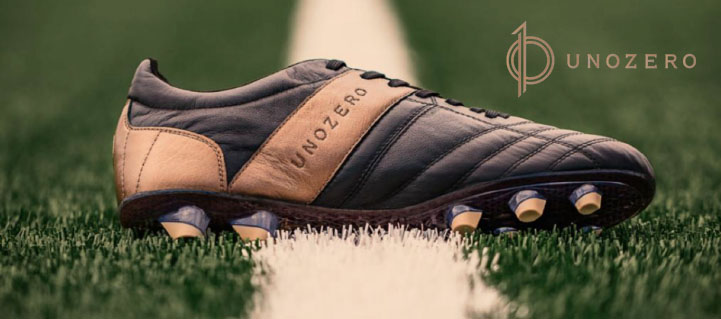 All Olympic competition was suspended on Sept. 6. When it resumed the following day, the landscape of world sport, the nexus of athletics and politics, were forever changed — though very few had yet grasped this fact, not even those standing outside the dormitory in Munich, where all this change was taking place.
"The scene in the Village was chaotic from the beginning, a lot of mingling and swapping of tracksuits. Always a lot of non-athletes milling around, too. We had been eliminated by that time; our competition was over. That particular day, we all gathered outside but nobody knew anything really. In the moment, it was a disruption — for those athletes were still scheduled to compete. There were a lot of people wondering what was really happening and trying to figure out how to train, or not train.
"I actually learned more about what had actually happened when I came home. But in the moment, we did understand the basics. The Germans had most of that area around the dorm cordoned off. All that afternoon, you could see the terrorists in there, from a distance, walking past a window. It was surreal."
---
When Casey Bahr returned the States in September of 1972, the North American Soccer League was not yet 6 seasons old.
All across the breadth of American suburbia, youth soccer leagues were sprouting up and growing like mushrooms. This development would transform Bahr's sport and his country as well. The players turned out by this broad-based, athletic ferment — the so-called Youth Soccer Revolution — would eventually grow into adulthood, qualify the U.S. for its first Olympics since 1972, its first World Cup in 40 years, found and populate Major League Soccer, and finally make a proper footballing nation of the world's largest economy and lone remaining super power. These heady historical developments are subjects of my new book, Generation Zero: Founding Fathers, Hidden Histories & The Making of Soccer in America. Yet, it must be said, this largely suburban cohort of boys and girls — born in the Sixties and raised on the game in the Seventies, as the country's first soccer natives — produced both ends of the formative futbol equation in this country: a golden generation of talent, and millions of fans who would care.
Generation Zero did not include Casey Bahr. Born in 1948, he was a product of the previous generation, one essentially devoid of soccer successes, competitive and cultural.
"You gotta understand: I never practiced soccer as a kid. I was never on a team that practiced until I got to high school. I played on youth teams beginning, sometimes two at a time. But we didn't practice. We just got together for weekend games. By the time my younger brothers, Chris and Matthew, came along [they are 5 and 8 years younger, respectively], things had progressed. They played youth soccer and practiced every Tuesday and Thursday night."
Casey Bahr may have been born a bit too soon, but he and his teammates on the 1972 Olympic Team didn't love the game any less. Many would eventually compete in NASL. Many, including Bahr, would play what he considered a better brand of soccer, later in the Seventies, for the Philadelphia Ukrainian Nationals — in the New York City-based German American Football Association (GAFA), what became the Cosmopolitan Soccer League. However, having grown up in the comparably soccer-bereft 1950s and '60s, having finally immersed himself in the game as a young ensign, the Olympics were what mattered most to Casey Bahr. Making that team and qualifying his country for its first Olympic finals competition since 1956? That was the end-all, be-all for someone from his generation of American soccer players.
There are sobering historical ironies and symmetries at play here: Casey's dad had competed for the U.S. at the 1948 Olympics.
Walter Bahr assisted on the Joe Gaetjens' goal to beat the English at the 1950 World Cup in Brazil — a goal that should have, or could have, beguiled his famously soccer-indifferent country and launched a thousand youth soccer leagues. But those cultural transformations would not materialize during the 1950s or '60s. They would not materialize for another 20 years. During his competitive prime, Walter Bahr didn't play anything we might recognize today as "professional soccer" in the United States. He played semi-professionally and without fanfare all through this period, for ethnic clubs, in urban, ethnic leagues like GAFA, sprinkled thinly across a largely soccer-illiterate landscape.
Two decades later, his eldest son played in the Olympics, then played in the same semi-professional, urban-ethnic leagues. In all the intervening years, the American game had progressed hardly at all.
Walter Bahr died in 2018 after fathering three sons, all of whom played professional soccer in this country during the late Seventies. His family is rightly celebrated as American soccer royalty, as a pillar of U.S. soccer's rich, if anachronistic history. However, curiously (and a propos of this ironic historical record), the surname "Bahr" is more closely associated today with the National Football League. Even though both were raised as soccer natives, then played in NASL, Matt and Chris Bahr each earned far more money and lasting fame as placekickers for Super Bowl champions.
But they never competed at the Olympics.
"That was everything to me. I never dreamed of playing in the NASL," the eldest Bahr boy recalls. "Matthew and Chris were part of the transition. Me and all the guys on that Olympic team? We trained and got into shape on our own. With the exception of the St. Louis guys, almost everyone spoke a language other than English at home. Some were born overseas and were naturalized. Others grew up in cities playing for whatever ethnic clubs they belonged to."
Casey and all the Bahr boys did grow up in a suburb: Feasterville, Pennsylvania, between Philadelphia and Trenton, New Jersey. Walter had been born in this country. But the eldest Bahr was born too soon. He went off to the Naval Academy with zero ambitions in the soccer realm. What he found in Annapolis, however, changed all that. The Midshipmen had won an NCAA title in 1964. With Bahr in the back four, they reached the national semi-final four years later. He graduated in 1970 a fully fledged ensign and aspiring helicopter pilot/footballer who just happened to be stationed in Lakehurst, New Jersey, final resting place of the Hindenburg. Indeed, his squadron was housed in one of the former blimp hangars.
---
In most respects, the process of choosing, forming and training the '72 Olympic soccer team proved typical of American soccer's still-larval stage.
The U.S. Olympic Committee and U.S. Soccer Football Association (not until 1974 did this governing body rebrand as the U.S. Soccer Federation) had together organized the endeavor, holding tryouts in the spring of 1970 on the East Coast and West Coast, in the South and Midwest. All the chosen players then traveled on their own to St. Louis (goalkeeper Shep Messing hitchhiked from Long Island), where a final roster of 22 was selected, following a series of matches pitting one regional squad against another.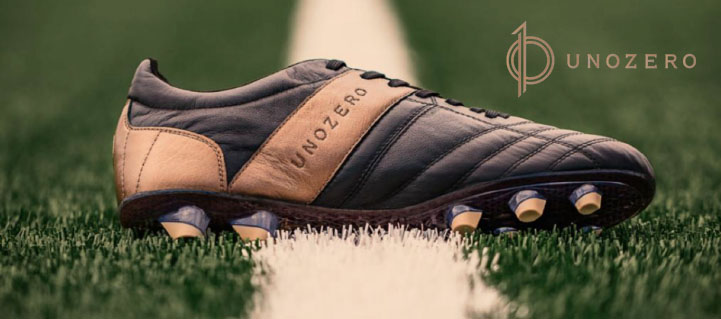 That description above could have been written about 1952 or '64 Olympic soccer team. Once formed, however, the '72 squad stayed and played together for the next 18 months. That was new. The IOC and Federation did not keep them in residence per se. Everyone had jobs and took responsibility for their own soccer fitness. But the squad did play weekend matches against metro all-star teams in Cleveland and Philadelphia. They regrouped to train on either side of weekend qualification matches. Twenty-first century observers may find this sort of preparation rather slapdash, but in this country, it represented a new and rigorous form of Olympic soccer preparation. And it bore fruit. The team first survived a preliminary round of regional qualifying, dispatching a fine El Salvador side on penalty kicks. Then it was off the Pan American Games in Cali, Colombia, where, during the summer of 1971, the U.S. went out in the second round — but not until it had played seven more competitive matches. Early in 1972, the Americans drew twice with Mexico. After effectively fending off Guatemala and Jamaica, the Yanks qualified alongside their neighbors to the south.
Alas, having secured passage to Munich in May 1972, the team didn't get back together until August.
"It wasn't like today. There were no camps where we had the chance to work on things," says Bahr, who, in addition to his Naval job, played for the ASL Philadelphia Spartans during 1972. "We got together before traveling together to West Germany. It might have been a week, but I sort of doubt it was that long. I remember we didn't get our [soccer] shoes until we were over in Germany. I only mention that because I didn't think we were going to be outfitted beyond uniforms and parade clothes. So, I spent three weeks over there with an entire suitcase full of shoes."
The U.S. soccer experience in Munich (women's Olympic soccer did not debut until 1996) proved short and mildly-to-firmly disappointing. The best performance came in the group opener, a 0-0 result against a capable Moroccan team. Matchday 2 vs. Malaysia was the game the Americans had to win, and win big, in order to advance ahead of Morocco on goal difference. Why? Because the final group opponent was West Germany.
Starting in the first half against Malaysia, nothing went according to plan.
"They scored on a free kick that went right through our wall," Bahr reports. "The second half, we tried to press a bit more and, as happens, there were a couple breakaways. They converted them both. I've seen accounts through the years that indicate they had a lot of shots, or outplayed us. I don't remember that. I remember our having most of the play and just not being able to create anything up front. We were bigger and thought we could be successful dumping it into the box. We weren't."
The Moroccans crushed Malaysia, 6-1, on Matchday 3. They went through with the West Germans, who put 7 past Shep Messing without a response. According to U.S. captain Al Trost, "Without Shep, it could have been 14."
---

Back on home soil, Bahr caught on with one of the NASL's new expansion teams, the Philadelphia Atoms.
He was still stationed in Lakehurst, so the gig was convenient from that standpoint. "We had five Brits on that team; they were full-timers. Everyone else had jobs. We had a lot of teachers who got time off in the summer. Then the squadron deployed me to the Mediterranean. So that took care of the [1973] season. When I returned, the Navy had relocated our squadron to NASA Norfolk, Virginia. No way I could commute from there.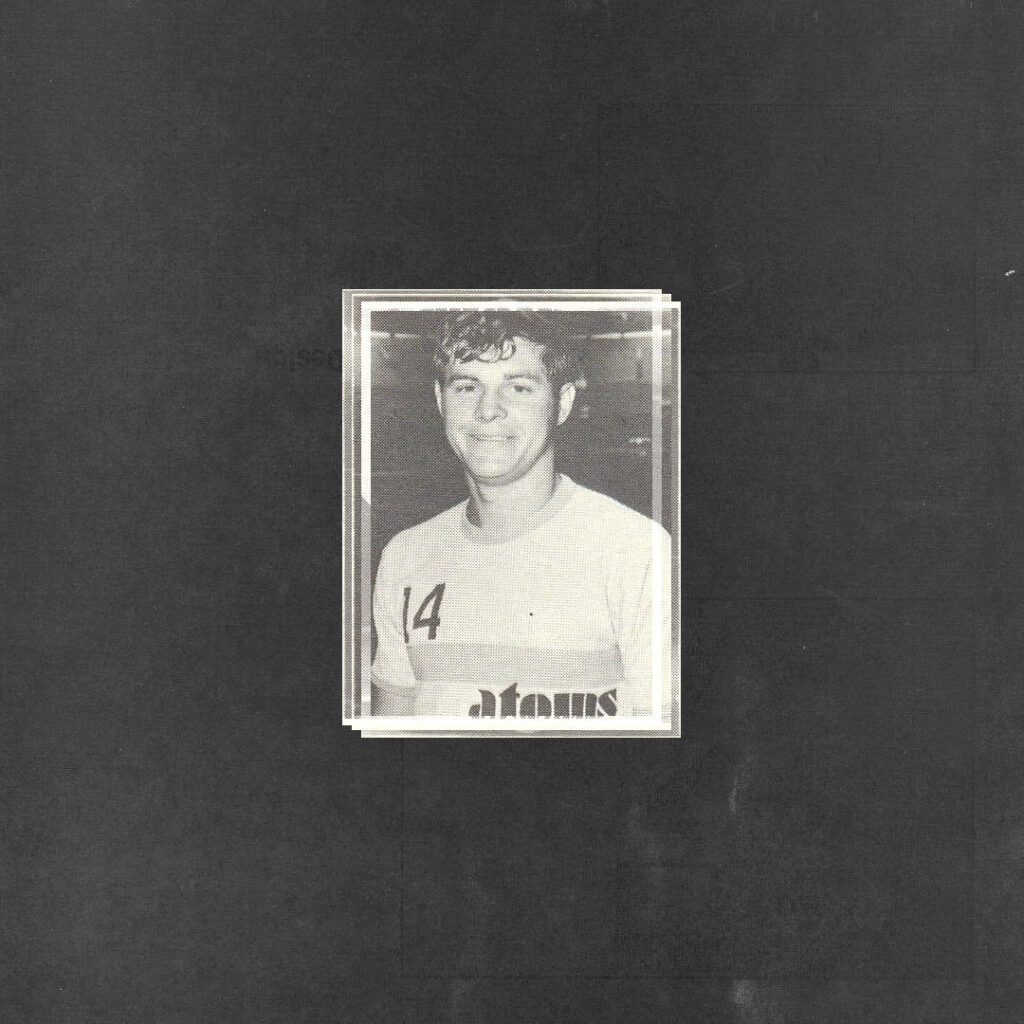 "I didn't even try to play at a top level until 1975, with the [NASL Washington] Diplomats. But it was hard to come back as a 27-year-old who'd been out of the game for a while. Especially since I could only train with them in the evening."
Bahr instead caught on with the Philadelphia Ukrainian Nationals in the GAFA, which, in Bahr's opinion, served up a better brand of soccer.
"In many ways, the GAFA was stronger than the NASL, when I played in it. A number of the Atoms, for example, tried to play for the Ukrainians the following year and just couldn't compete in that league. Not all GAFA clubs were better, but a number of them were perfectly competitive with NASL teams. The skill level was just better. Not as a fit, but better players who were 28 to 30 and couldn't make any money off soccer in Greece or Turkey. So, they'd get invited over — many of them illegally.
"My last years with the Ukrainians were '77-'78-'79, in there. Then I did a year the Philadelphia German Hungarians and went to the finals of the U.S. Open and Amateur cups. Lost them both."
By this time, Pelé had come and gone. Soon the GAFA would rebrand as the Cosmopolitan League. When Matt Bahr made his NASL debut, in 1979, attendance was already flagging. The following season, NASL increased its quota by half — three North Americans on the field at all times. But it was no use: ABC bailed on its TV contract and attendance dropped off the table. When the league expired in 1984, two different Bahrs were kicking field goals in the NFL.
Casey never had the chance to kick field goals at the Naval Academy, or in high school for that matter. Athletes were limited to one sport per season back then. When Chris Bahr went off to Penn State, however, he and his dad negotiated a deal with Joe Paterno: Schedule soccer games on Friday night, allowing first Chris, then Matt, to kick field goals on Saturday afternoons. In 1975, Chris Bahr was NASL Rookie of the Year with the Atoms — while still a PSU undergraduate — before graduating and joining the Cincinnati Bengals. Brother Matt undertook a similar "gap" year with the Caribous of Colorado in 1979. Thereafter, however, Paterno nixed the Friday night schedule, recruited his own soccer-style kickers and both Bahr brothers followed the money into the NFL.
"Soccer was 500 bucks a month. The NFL was a real job with real money. The dollars made the decision," Casey says. "But my dad certainly never cared if we stopped paying soccer to do something else, be it football or anything else. He was a phys-ed teacher. He just wanted us to be active. He helped Chris and Matt kick; he watched them and worked on their technique."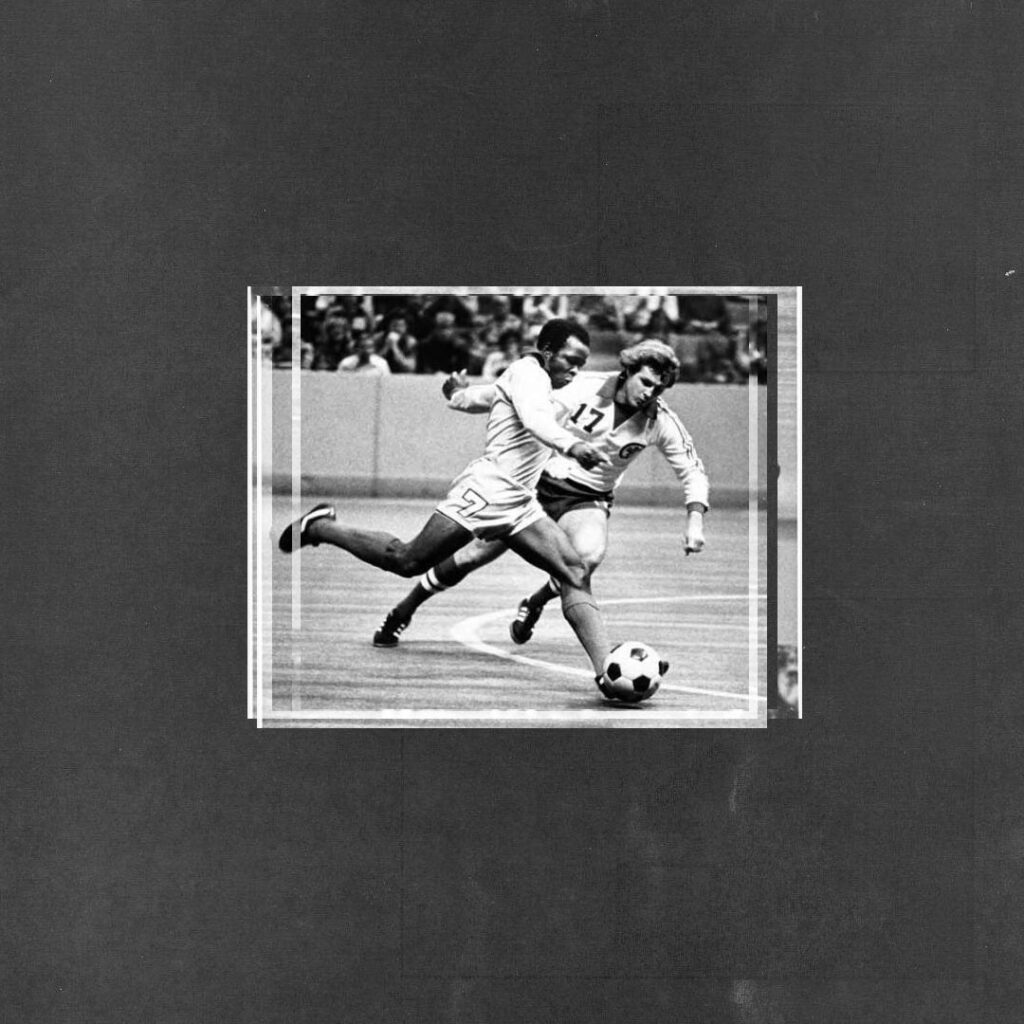 Casey Bahr retired in 2016 following a long career as a civil servant, working primarily in the Department of the Navy. He coached for many years, but never above the youth or high school levels. He is fond of claiming, "There's a good reason I am the least known Bahr brother." Yet it seems more accurate to pin his relative anonymity on simply arriving on the American soccer scene before its time. We could say the same for the soccer careers of his dad, his two younger brothers, and hundred of others.
Yet their experiences, individually and collectively, were never wasted.
In speaking to me for Generation Zero, goalkeeper Tony Meola assessed and placed in perspective all the U.S. soccer careers that, prior to the breakthrough in 1989, had been curtailed, undervalued or ignored.
"Somebody had to be that team that broke the string of 40 years. It happened to be us, that particular group. But if that's all that happened, we wouldn't be where we are today. We had to give people the chance to dream about playing in a World Cup, then the next World Cup, and the one after that… It took another group of guys to come in and build on the foundation, then another, year after year. I learned that from a U.S. soccer ambassador who said to me once, 'Keep the ball rolling.' That was Walter Bahr, on some trip. I'll take that saying with me forever. Keep the ball rolling. That's what he did. That's what we all did, and that's what guys today continue to do."
Contributors
Hal Phillips
Creative Sponsor
Howler doesn't have millionaire owners, just a determination to tell stories in and around the game we love that no one else would tell. Our sponsors make that possible by providing support for the writers, artists, photographers and contributors who are the heart and soul of what we do. Please support our sponsors.
This article's creative sponsor is UNOZERO, the premium football brand inspired by the number won by the all-time greats; the mythical #10. Explore and shop at unozero.com