West Ham's new manager confirms that there's still one person who believes in David Moyes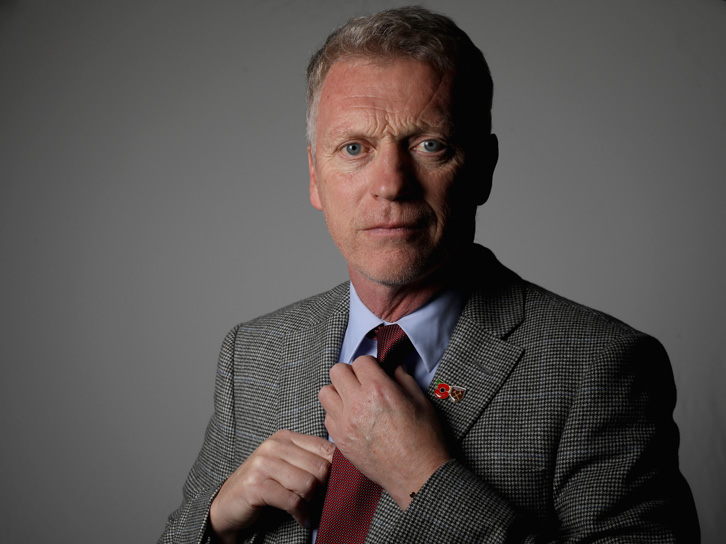 Fresh off delivering a dead-last finish for Sunderland a season ago, David Moyes has somehow stumbled into another Premier League job, this time with 18th-place West Ham. Moyes was a universally unpopular replacement for Slaven Bilic (seemingly a prerequisite for every choice made by West Ham's owners) given his growing string of failures, but there he is: single-handedly defying every absurd claim that British managers don't get a chance at Premier League jobs.
Aside from West Ham's owners, there is still one man who believes that they're lucky to have David Moyes and that's David Moyes himself. At a press conference, the guy who only lasted 10 months into a six-year deal at Man United, one year at Real Sociedad, and got Sunderland relegated for the first time in a decade, made a laughable attempt to assure the press that his arrival at West Ham is a win-win situation.
"I think it's good for us both," Moyes said, clearly dead inside at this point. "It's good for me, because I'm back in, it's what I love doing, it's what I do and I wanted to get back and I wanted to do well. I want the team to do well. I also think it's good for West Ham, as well. I think they've got a good manager."
We can only assume that, at this point, everyone in the room laughed until they had trouble breathing.
The David Moyes Comedy Hour didn't end there, however. He added:
"I think I want to be more aggressive now. When I was younger it was 'this is how it is, take it or leave it'. I think as you get older you mellow in different ways. Probably in this job, I am going back to being David Moyes at Preston when players were probably crying at the work or at Everton in the early days as well."
Well, David, you had the players crying at Man United, Sociedad, and Sunderland, too. And, having already experienced your leadership at Man United, Chicharito is probably crying as I type this.
As if that wasn't enough, Moyes also said that taking the West Ham job "was a real easy decision to make." Of course it was, David. After what you did with Sunderland, your options were this or managing a KFC in Peterhead.
Expect to hear all of these quotes set to footage of West Ham getting trounced by Huddersfield and Moyes with his hands over his face in a couple of months.
---
Follow Brooks on Twitter @BrooksDT. 
Contributors
Howler
TAGS
WELL, IT DEPENDS ON WHAT YOU MEAN BY "FREE."
Enter your best email for full access to the site.