Falling back on the usual suspects can serve a purpose, but true growth for a club requires research and gumption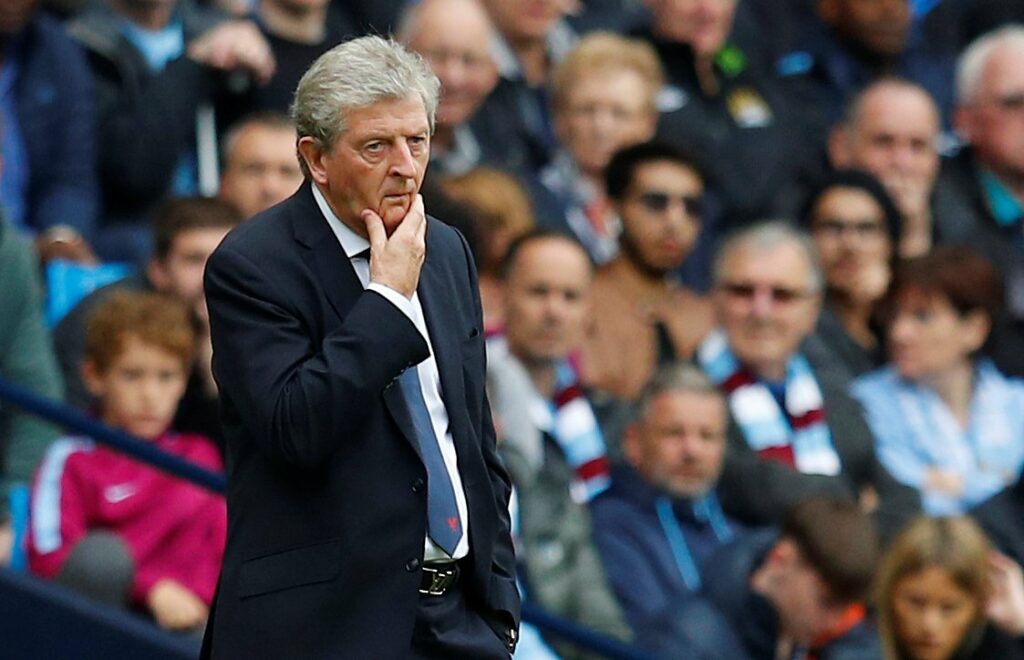 As Roy Hodgson begins his stint as Crystal Palace manager, a Premier League tradition of the last few years continues. A struggling club hires a manager with experience in the league, hoping he will save it from impending doom with uninspiring but effective soccer. Though the plan almost always works, those clubs are not just sacrificing style points when they make such appointments; they toss aside their own ambition in the process.
Asking a Premier League side near the bottom of the table to hire someone outside of the usual rotation of managers can be a hard sell. Clubs have relied on the quintet of Hodgson, Sam Allardyce, Tony Pulis, Harry Redknapp, and Alan Pardew since the 2011-12 season to stay up, with remarkable success. Only once did any of the managers experience relegation in that time, and that was when Redknapp's Queens Park Rangers side went down at the end of the 2012-13 season.
Experience, though, is not everything. In the 2011-12 season, the above five either began new jobs with the intent of keeping their clubs in the Premier League (Hodgson at West Brom, Redknapp at QPR), were a year into a new job (Allardyce at West Ham), or were a year (Pulis at Crystal Palace) or two (Pardew at Crystal Palace) away from making the switch, and the rotation began. From then until the 2016-17 season, 33 managers took on their first jobs in the Premier League, many of them with the task of staying in the Premier League. While a little more than half of them, 18 in total, got to keep their jobs at the end of the season, only seven total were fired with their team in a relegation spot. The likes of Pep Guardiola and Antonio Conte, of course, count as first time Premier League coaches who kept their jobs, but most of the changes were made by teams that finished outside of European spots last season. The clubs  that did finish inside the top six accounted for six of the total 33 managerial changes.
Of course, those odds are still worse than the one relegation faced by the British quintet mentioned earlier, so it is understandable if a club is truly in trouble and needs proven success. Once the coast is clear, though, as it was for Palace this summer after Allardyce kept them alive for another year, it may be time to change strategy and think about more than just staying up.
Clearly, Palace were doing just that when they hired Frank de Boer. They made an attempt to improve their club on and off the field, making what should be the natural next step for a club that has survived in the Premier League for a number of years. A tenure that barely lasted longer than Kim Kardashian's marriage to Kris Humphries, though, showed the club was not ready for whatever it signed up for. They clearly recognize that a risky hire could turn good; they just have not figured out how to make that happen.
They could take a page out of Southampton's book. Led by Nigel Adkins to the Premier League, the club were in 15th place by mid-January. As the club's current vice-chairman, Les Reed, told the Evening Standard earlier this year, "Nigel Adkins had done absolutely brilliantly for us and got us two promotions. But in the Premier League, we were struggling. You do all you can to keep your manager in place. But when in the Premier League, the profile of your squad changes." They did not just begin the process of finding a new manager, they built a database of potential coaches. "We all put so much effort into tracking and profiling players all over Europe but never do it with coaches and managers," Reed said.
They selected Mauricio Pochettino, months off of being fired from Spanish side Espanyol, bottom of La Liga when he got the sack. That signing obviously worked out for Southampton, as he not only kept them up, but led them to an eighth place finish in his first full season. The club has become a Premier League staple while challenging for European places just a few years after dwelling in England's lower divisions. Pochettino bolstered his own reputation in the process, making a move to Tottenham Hotspur that has been successful thus far.
While Pochettino is the prime example of success for a club and a manager after taking a risk, Marco Silva is beginning to build his profile as the next great example. His appointment in January had many criticizing Hull City for hiring such an inexperienced manager, particularly at the expense of local talent, and though Hull got relegated at the season's end, Silva managed to impress many. He ended up securing another job in the Premier League, this time with Watford. Though the season is still young, his side is sixth after six matches, losing only once in the process.
Those are just examples of ambitious changes in the Premier League. Other examples can be found elsewhere with even more success than Pochettino and Silva; Luis Enrique, the treble-winning former Barcelona manager who had not won a trophy as a manager before taking the job, is one such example. The risk always exists, but picking experienced talent does not always guarantee success, either, as was the case when Sunderland hired David Moyes and subsequently got relegated. At a certain point, an ambitious club needs to take risks to avoid falling into a rut of constantly trying to avoid relegation, and if one prepares adequately, the results will follow.
---
Follow Pardeep on Twitter @pcattry. 
Contributors
Pardeep Cattry
TAGS
WELL, IT DEPENDS ON WHAT YOU MEAN BY "FREE."
Enter your best email for full access to the site.