Fight against online abuse of players has been undermined by lack of funding and institutional support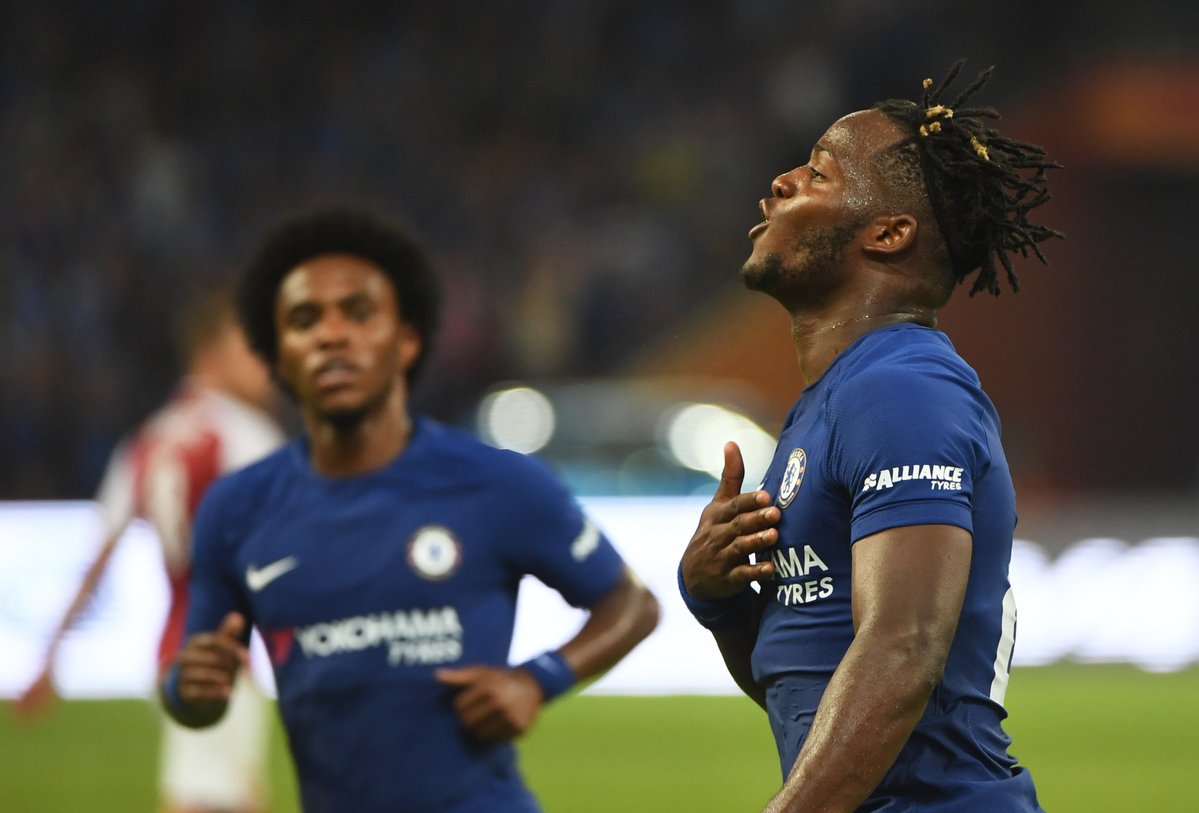 During the Tottenham Hotspur v Chelsea match, Michy Batshuayi scored an own goal, gifting the hosts an equalizer with minutes left. Though they went on to win the match, Batshuayi's own goal nearly ruined Chelsea's chances of taking all three points from Wembley Stadium. As I turned to Tweetdeck to see how others were responding to the events in the game, I did a double take after reading a racist fan's views on the Belgian forward.
"Fucking Twitter nigger hahahaha @mbatshuayi," was what one Chelsea supporter felt the need to tweet at the forward. Similar idiocies are often shared on Twitter, but the predictability with which such abuse is delivered is disheartening. Despite the fact that reported incidences of discriminatory abuse in the stands of English football matches have greatly decreased since the 80s and 90s, online they're increasing every year. With little to no penalty for sharing targeted hate speech over social media, those who choose to engage in it clearly feel empowered to perpetuate such behavior. It would be naive to assume or suggest that incidences of direct discrimination are isolated to English football, as reports of racism in soccer emerge from countries all over the world. This is just an example of the larger problem. And although there are agencies working to curtail discriminatory abuse in the English game, it has persisted.
Anti-racism and discrimination watchdog Kick It Out is funded by the Premier League, the English Football League, the Professional Footballers Association, and the Football Association. Established in 1997, the organization aims to "challenge discrimination, encourage inclusive practices and campaign for positive change." In partnership with social listening and analytics company Brandwatch, they ran a campaign called "Klick It Out," aimed at targeting online discrimination and raising awareness during Euro 2016. Their research showcased the abuse received by players and teams during the tournament and the findings were staggering.
During the one month in which the tournament was played, approximately 22,000 incidences of discriminatory messages were documented ranging from racism, gender discrimination, ableism and sexual orientation abuse, to Antisemitism and Islamophobia. This amounts to over 700 attacks every single day, or one every two minutes. Racist attacks were most prevalent, accounting for 28% of all discriminatory messages.
But while their research is important and the data is useful in highlighting a problem, Kick It Out is rather impotent when it comes to taking decisive action against those who would engage in direct discriminatory abuse. According to Kick It Out director, Roisin Wood, "There needs to be collective action from football authorities, police and the social media platforms so that everyone in the game… knows the consequences of posting discrimination and the consequences it can have on victims."
According to Piara Powar, executive director of FARE (Football Against Racism in Europe) and former employee of Kick It Out, there seems to be a misunderstanding of exactly how much power the anti-discrimination organization has. "Some players have confused Kick It Out with the FA and think its job is to govern the game or have a say in governance and racism issues between players where it really doesn't. Kick It Out's job is to highlight issues and maybe put some policy solutions to those issues."
A little over a month ago, Crystal Palace's Wilfried Zaha posted a message responding to racist fans who had chosen to direct abuse at him while the London club participated in the Premier League Asia Trophy in Hong Kong. "If Man United and Liverpool fans feel better by calling me a black monkey in my messages .. feel free to carry on if it makes your day better," Zaha posted to his Instagram account. Kick It Out has "offered support to the club and player," and while they provide a way to report instances of direct discriminatory abuse at matches or online via their app and website, the most they can do is refer such instances to the police. On more than one occasion, Kick It Out has made a report detailing instances of discriminatory abuse only for the police to ignore them.
As Wood correctly points out, football authorities like The FA, social media outlets like Instagram, Twitter or Facebook and local law enforcement could be integral to helping end online discriminatory abuse in English football. UK law maintains that anyone found guilty of using "threatening or abusive words or behavior thereby causing that or another person harassment, alarm or distress" can be prosecuted for hate speech and can even face time in jail. Of all social media, Twitter is the platform that struggles with combatting racial abuse the most. As it requires no legitimate authentication of identity, individuals can spew anonymous hate speech and abuse other users without threat of being exposed. "We suck at dealing with abuse and trolls on the platform and we've sucked at it for years. It's no secret and the rest of the world talks about it every day," said Twitter CEO Dick Costolo in an internal memo in 2015.
According to Kick It Out's research, social media accounts for nearly half of all reports in relation to discrimination within the game and has become the number one area for abuse and hate speech. Discriminatory abuse in the stands at professional matches and at the grassroots level, with a minimal amount of abuse from professional player to professional player, happen with less frequency. As such, the FA and professional English clubs need to show a willingness to combat discrimination by working hand in hand with various social media outlets while also contributing more to valuable resources like Kick It Out. As of the 2010-11 season, the anti-discrimination agency was operating on a budget of £473,180 a year, or the equivalent of 0.01% of the Premier League's television revenue for 2012.
While Kick It Out is underfunded, which makes its mission even more difficult, its sources of funding could also explain their failure to make inroads into enacting major changes. With greater funding, the organization could employ more than one Reporting Officer, whose responsibility it is to handle all reports of discrimination in professional and grassroots football and to coordinate with football's governing bodies. They could also hire more Regional Officers to supplement the staff of two, one of whom operates in the south while the other is responsible for the north, who are tasked with supporting all of the clubs in their region. As of 2011, the FA was providing almost a third of the finances Kick It Out needed to operate. The implication, suggests FARE's Powar, is that as long as funding remains meager, pressing issues of discrimination will stay out of the spotlight. And while both the Premier League and the FA have released statements suggesting otherwise, it wouldn't be unreasonable to believe that Kick It Out's mission is at the mercy of their generosity.
In order to combat online discriminatory abuse in English football, the FA, the Premier League, the PFA and the English Football League must increase their funding of Kick It Out while working hand in hand with social media platforms and police to expose and punish fans who choose to direct discriminatory abuse at players or other fans. Once supporters realize that there will be serious penalties to face for targeted abuse, and once clubs make it known that they will work hard with authorities to expose those who do, there could be a legitimate drop in the amount of cases we see each season.
---
Follow Amadi on Twitter @amadoit_. 
Contributors
Amadi Thiam
TAGS
WELL, IT DEPENDS ON WHAT YOU MEAN BY "FREE."
Enter your best email for full access to the site.