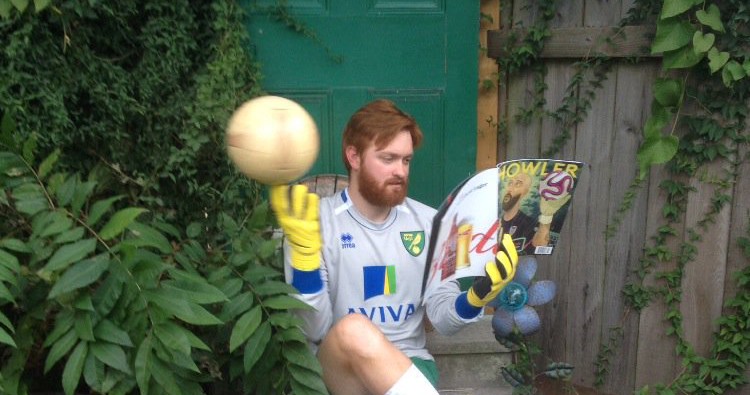 It's that time of year. There's a chill in the air, the leaves are changing color, the magic of the MLS playoffs is doing its magical thing, and adults who do not earn their livings as professional athletes are dressing up in costumes.
Here at Howler, the end of October means it's time for our annual Full Kit Wanker Halloween contest, where we encourage readers to dress up in their best full soccer kit (normally unacceptable), read Howler (always acceptable) and post embarrassing photos of themselves online (questionable, but you'd be doing it anyway), all for the chance to win a new jersey of your choice.
We've been running this contest for a couple years and have gotten some great submissions.
From last year's winner:
Ooof this kit is a little small #fullkithowler @whatahowler pic.twitter.com/Xg9q28mOkj

— Ben Dattilo (@bdattilo) October 30, 2016
To props:
https://twitter.com/sobigsored/status/660581597981241344
To full kit referees:
@whatahowler @SoccerPro Time to eject @SeppBlatter #Howlerween pic.twitter.com/lUH6cVikLW

— MJ Lee (@SoccerMovieMom) October 28, 2015
The trend even seems to be spreading to other sports across the States.
NFL fans wearing jerseys in stands today: Yeah, but are you in full pads? Browns fan, ready to go vs. Bucs. pic.twitter.com/wp31Hy0t7V

— Greg Auman (@gregauman) November 2, 2014
Astros fan appears ready to go into the game if team needs him at the plate… pic.twitter.com/BQ3Ef3nP3O

— Darren Rovell (@darrenrovell) October 22, 2017
We can't take credit for the crossover success, but we're happy to continue encouraging full kit wankerism at least once a year. So how can you get in on the head-to-toe action?
Here's how to enter:
Dress up in the full kit of your choice

Take a photo of yourself holding a copy of Howler

Post it to Twitter, Instagram or Facebook and tag us with the hashtag #fullkithowler
We will announce a winner on the day after Halloween and that winner will get to pick out a new jersey from SoccerPro.
Good luck and happy Howlerween, wankers!
Contributors
Howler
WELL, IT DEPENDS ON WHAT YOU MEAN BY "FREE."
Enter your best email for full access to the site.