Winners and losers from the US Soccer presidential election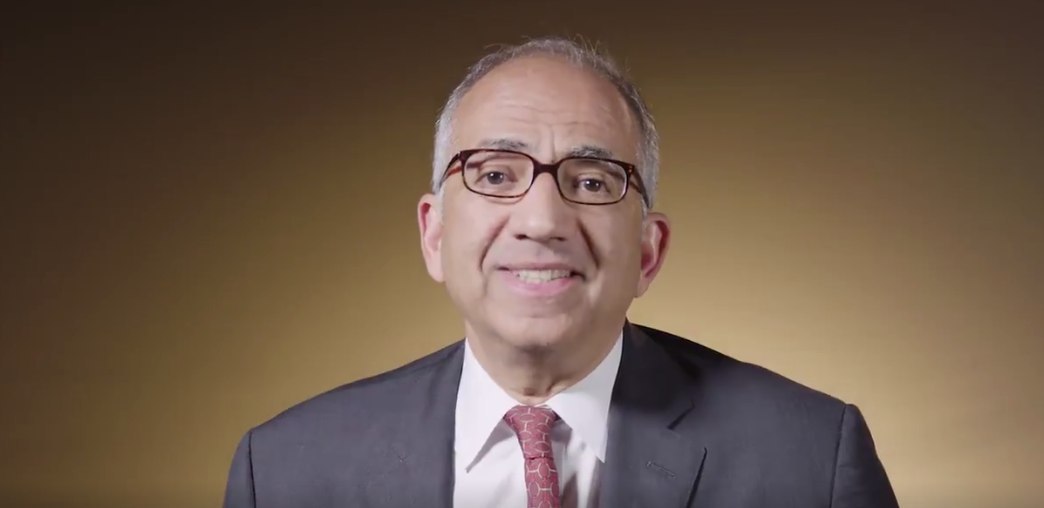 After months of heated debate and backroom politicking, the USSF presidential election is over. Carlos Cordeiro, previously the vice president of soccer's governing body in the US, succeed Sunil Gulati as president. The former Goldman Sachs executive, who triumphed on the third ballot, emerged as a "compromise" candidate between Kathy Carter—president of Soccer United Marketing and the Establishment's hand-picked champion—and the insurgent Group Of Six. For all the talk of change in this election, the voting members by and large opted to maintain the status quo.
The establishment in American soccer has roughly the same priorities as any entrenched hierarchy. The first is in maintaining institutional stability—making sure the system keeps working, no matter what. The second is maintaining their own holds on power. (Sometimes these two priorities are in conflict. You can guess which one usually wins out.) Kathy Carter's failure to win on the first ballot signalled that she wasn't going to win on the day, and the big money rollers in American soccer—which is to say, the small group of people who hold equity shares in Soccer United Marketing—saw their hopes of turning US Soccer into a captured regulatory agency evaporate.
But while they missed an opportunity to consolidate their power, they didn't really give up much. There's no indication that Carlos Cordeiro is going to interrogate SUM's ties with the organization or its alleged conflicts of interest. The current deal with SUM over US national team broadcasts will almost certainly remain untouched. MLS isn't going anywhere. The people who had money and power through American soccer before the vote will not lose much of it. Whatever reforms develop under Cordeiro will not meaningfully challenge US Soccer's current power structure. The American Soccer Establishment may have given up an important positional advantage, but they still control the board.
But that doesn't mean there won't be consequences from this election.
The Establishment's failure to install Kathy Carter is a blow to their business interests. While there won't be any negative consequences in the short- and medium-term, the Business People in the sport are all too aware of that core principle in business: if you're not growing, you're dying. Settling for Cordeiro will maintain the status quo, which is definitely better for them than some of the alternatives, but when you're a major player in an industry that generates billions of dollars per year, simply holding your position is seen as a sign of weakness.
And in terms of politics, throwing their weight behind one candidate who couldn't win on the first ballot and then hemorrhaged support in subsequent votes is a significant hit. The ones with money and power in American soccer can (and likely will) recover, but there's no way to spin this as anything but a loss of political capital. Those outside the current entrenched power structure, the ones who backed one or more of the "Change" candidates, no doubt smell blood in the water now.
Barring some major concessions from Cordeiro and others at the top of US Soccer, the same constituents that made Eric Wynalda a viable candidate will be back in four years, having learned some valuable lessons from this past weekend. If American soccer's establishment chooses to ignore those outsiders, they will do so at their peril.
Here are some of the winners and losers from last weekend, along with some lingering questions.
Winners: The joint WC 2026 bid
Having decided to fast-track the bidding process last year, FIFA may choose a host country for the 2026 World Cup at 68th FIFA Congress in June. The "United" Canada-Mexico-USA bid is the clear favorite, with only Morocco competing with them. (FIFA could conceivably reject both bids and re-open the process.) With more money and better infrastructure to support a World Cup, 2026 is ours to lose, more or less.
With the enormous costs and logistical challenges involved in hosting a World Cup, the scandals besetting Russia and Qatar as they prepare to host their tournaments, and the myriad legal and financial scandals FIFA is dealing with, the 2026 host evaluation task force will no doubt place a premium on stability and consistency from the bid committees. Carlos Cordeiro's election to the USSF presidency, at the very least, presents an appearance of both. As vice president of US Soccer, he's also had a hand in the bid's conception and development up to this point. He knows what the current state of things is, and he knows what the next steps are.
FIFA surely had reasons to like Eric Wynalda and his platform. He proposed moving American club soccer in line with the "default" calendar, making MLS play a fall-to-spring schedule. He also made noises about implementing promotion and relegation in the domestic club soccer pyramid. But it's hard to imagine FIFA throwing their weight behind Wynalda, given some of his, uh, "eccentricities," at a time when they really need a steady hand at the till. Had the election swung to Wynalda, or one of the other "Change" candidates whose support included those elements in American soccer who want to blow it all up and start over, one could easily imagine FIFA getting spooked. Perhaps enough to give Morocco another look.
So if you're a North American soccer fan and you're excited about the possibility of World Cup fixtures in or near your home town, Cordeiro's election is likely a good thing.
Losers: Young players in underserved communities
This likely would've been the case no matter who won. None of the candidates offered clear, detailed plans on how to reach out to young soccer players in communities that US Soccer historically tends to ignore. All the candidates more or less agreed that outreach to these communities is important, and crucial to the organization's ambitions for a competitive men's national team and for maintaining the women's national team's dominance. But apart from Kyle Martino's idea for putting soccer goals underneath basketball hoops in parks all across the country, no one really offered a detailed vision of what this outreach would look like.
Meanwhile, some of this country's most promising young players are consistently falling through the cracks. Even when presented with low-cost and low-risk opportunities to discover these players and get them on one of several development tracks—like, say, developing a relationship with organizations such as Sueño Alianza, which is already doing the hard work of scouting and identifying talent in Hispanic communities—US Soccer has generally chosen not to.
Es un increíble honor ser elegido Presidente @ussoccer. Agradezco a todos que me han apoyado y los otros candidatos por la campaña apasionada. Les prometo a trabajar con todos los miembros para unir la familia futbolera. #AimHigher

— Carlos Cordeiro (@CACSoccer) February 10, 2018
Bilingual victory tweets aside, Cordeiro hasn't yet demonstrated that outreach to underserved communities is going to be a priority in his administration. Nor has he articulated what any kind of reforms or renewed commitments would look like. People are asking to get down to brass tacks, and what they're getting instead is more platitudes. Unless and until such a detailed and actionable plan is unveiled, we can only assume that the current status quo will be maintained. And that's just not good enough.
Unresolved: The women's game
Last month, Pardeep Cattry wrote about the election and how all the candidates weren't talking enough about the women's game. Between the time the article went live and when ballots were being cast, the conversation never meaningfully shifted. And for the most part, how women's soccer will be supported and administered under Cordeiro remains unclear.
There are also some serious questions over how involved US Soccer wants to be in its stewardship of the NWSL. That they allowed the Boston Breakers to disappear without too much of a fight doesn't seem like a good sign.
On the other hand, appointing a General Manager to oversee the US women's team is probably a good idea. It will, of course, depend on how much power the GM has over the senior team, and the youth development pipeline, and whether they'll be able to stand up to Jill Ellis if necessary.
Winners: MLS
Major League Soccer, under Don Garber's direction, basically gets to keep on keeping on. The way it does things, on both the business and the soccer sides, will likely not be meaningfully examined or challenged by US Soccer under Cordeiro. The league's revenue machine, SUM, will keep doing its thing (almost certainly under Kathy Carter's leadership).
Whether it will experience any growth over the next few years is an open question. But for now, MLS is stable and Garber gets to stick to his current plan.
Losers: The NASL
Having lost their Division II status and several of their member clubs, the NASL is in a lot of trouble. Beset by financial challenges and with no visible strategy to stabilize their affairs—much less regain the ground they've lost over the past two years—the league resorted to a two-part Hail Mary maneuver.
The first part is their ongoing litigation against US Soccer and MLS. Thanks to a setback in their antitrust suit handed down in November, the league's hopes of scoring a victory in court seemed to dwindle. Hence the second line of attack: pushing for a change in US Soccer's leadership. It emerged over the weekend that NASL club owners Rocco Commisso and Riccardo Silva lent financial support to several candidates, including Eric Wynalda. That obviously didn't pan out.
With Cordeiro now in power, the league's survival may well be decided by the US Court of Appeals for the Second Circuit. That's not a great position to be in.
Losers: Eric Wynalda and Hope Solo
Four of the Group Of Six candidates will be just fine. They'll either get positions in US Soccer or they'll go back to their day jobs. For the other two, things look murky.
First and most obvious was Eric Wynalda. He went all-in on his campaign, building a base of support that included the NASL (see above) and numerous state soccer associations. He also had some of the loudest constituents of Soccer Twitter on his side, and while most of these people weren't eligible to vote, they were invaluable in shaping the conversation (for better or worse).
And yet for all that sound and fury, Wynalda's voting support topped out at less than 14% in the first ballot.
— Charles Boehm (@cboehm) February 10, 2018
We may never know whether his inability to close the gap on Carter and Cordeiro was a result of burning bridges during the infamous Group Of Six negotiations heading into election day. It's worth noting, however, that even if all the "Change" candidates and their supporters united behind one candidate—let's say Wynalda, for the sake of argument—that candidate would not have gotten above 30% of the vote on the first ballot. Still, it's not unreasonable to think that Wynalda was so keen on winning that he didn't see much value in reaching a consensus with some of his opponents.
In the hours following the vote, Wynalda seemed to not be taking things well.
Or just move https://t.co/JZ5JmK7kw5

— Eric Wynalda (@EricWynalda) February 10, 2018
tfw u tell an Air Force Veteran that he doesn't understand your struggle.. 😂 pic.twitter.com/X7O8USDhj8

— Pablo Iglesias Maurer (@MLSist) February 10, 2018
A state association president asked him last night and his response was "you'll have to give me some time". So much for hit the ground running @stuholden @herculezg @cobijones @hopesolo @WinogradUSSF @PaulCaligiuri20 @kylemartino @AlexiLalas @JohnPMotta https://t.co/ejahQfqNBV

— Eric Wynalda (@EricWynalda) February 11, 2018
Wynalda has always been rather, uh, passionate in his views, but his tweets in the aftermath of the vote are bordering on self-destructive. It's unlikely that his standing at his day job will be affected by his recent behavior—he does work for Fox, after all—but he may end up burning some important bridges in the wider American soccer community.
Meanwhile, Hope Solo—who, by all accounts, should have never passed the background check—had an abysmal performance in the vote. Rather than bow out gracefully after the first ballot, she stayed in through all three rounds. After the vote was finished, Solo passed on an opportunity to rebuild bridges and get a fresh start with the broader American soccer community by accusing the Athlete Council of caving to pressure from SUM.
And then there was her fiery speech. Thrilling though it was, this was definitely the kind of grandstanding oration you give on your way out of the building after you've quit your job.
Whatever career Solo has after this election, it's hard to imagine it being in soccer.
Winners: The Athlete Council
By voting once again as a bloc, the Athlete Council solidified their role as a crucial swing vote in US Soccer elections. And though they ultimately backed the one candidate with no real experience in the player, their statements after the fact make it clear that they were united behind the one who best represented their interests.
In an organization that seems so beholden to money and entrenched political power, the election proved that it's the players that really help set the direction of US Soccer. Which is ultimately a good thing.
Losers: The promotion-relegation movement
Fans who believe that the only way forward for American soccer is to implement promotion and relegation at all levels of the US club pyramid were keen on making this USSF presidential election a referendum of sorts on their issue. And it was effective. Every candidate from the Group Of Six acknowledged the pro-rel activists, either by validating their concerns or, in the case of Wynalda and Solo, explicitly pandering to them.
With Gulati not running for re-election and a growing sense that transformational change was needed, this fringe group saw an opportunity that they may not see again for a very long time, and they rushed to seize it. None of their preferred candidates prevailed. While Cordeiro will undoubtedly make some concessions to those constituents who did not support him in the election, it would be very surprising if the new administration made any overtures to the likes of Ted Westervelt.
Of course, the pro-rel movement isn't going anywhere. But to the extent that they are committed to a future in which American club soccer features promotion and relegation—rather than, say, simply blowing up MLS—this election proved to be a considerable blow.
Unresolved: The US national teams
Carlos Cordeiro is a Business Person, not a Soccer Person. He readily acknowledges this. Sunil Gulati was also a Business Person, but he thought he could run both sides of the operation himself. So did most of the other candidates, for that matter. Cordeiro acknowledged that, his business and organizational bona fides notwithstanding, a Soccer Person should probably be in charge of Soccer Things. Whatever else one may say about him and whether he's the right person for the job, the fact that he's willing to admit that the technical side of US Soccer operations isn't in his area of expertise deserves some credit.
Recognizing that having one individual overseeing both the business and technical aspects of the organization's mandate, US Soccer voted in December to restructure the office of the presidency and create new General Manager positions to oversee the men's national team and women's national team. After the election, Cordeiro made it clear that he will move quick to implement this new directive as part of a broader commitment to let Soccer Matters be handled by Soccer People. This is undeniably a good thing for the national teams.
Assuming Cordeiro gets those hires right, that is.
The right people in charge of the men's team and the women's team will rebuild both programs to produce strong competitive squads. On the men's side, there's the potential to reinstate the US as a major power in CONCACAF and as a team that can hold their own against the world's best in major international tournaments. And on the women's side, a smart and savvy hire could stop the rot and make sure that the women's team can hold off challenges to their international dominance from the likes of Germany and France.
Hiring the wrong people, on the other hand, could do damage that may take a generation or more to reverse.
The future of the national team programs could very well be decided this year. It's an exciting opportunity, to be sure, but the stakes attached to one or two decisions boggles the mind. A lot can go wrong this year, enough that it's uncomfortable to think about.
(To say nothing of the fact that there will only be GMs for the men's and women's team. No word yet on how the youth national teams will be administered. Or the Paralympic national team. Let's hope they're not neglected in the reorganization.)
Unresolved: A Lot
It's easy to conflate the United States Soccer Federation, a non-profit organization that oversees organized soccer and is responsible for maintaining national teams that compete in sanctioned international tournaments, with the more abstract idea of American Soccer. But just as the US government doesn't represent the totality of life in America, there's a lot that happens in American soccer that the USSF isn't involved in.
The fact that the president of US Soccer can only do so much to fix the many, many, many problems with the sport in this country will inevitably lead to disappointment in Carlos Cordeiro, regardless of what he does manage to accomplish. But the upside is that those problems can still be addressed. While passion and engagement aren't necessarily good things in and of themselves, the fact that so many fans got involved in the conversation around the election of a sports industry functionary shows that there's real power and determination among American soccer fans. If that energy can be channeled into effective organizing and labor—if fans across the country can be moved to follow-through on their ideas for the future of the country, identify the areas where they can make a difference, and get to work—then American soccer will have a bright future.
https://twitter.com/ThatDamnYank/status/962375693261668352
Of course, the history of soccer in America is full of stories of people who, frustrated after not getting their way, take their ball and go home. This tendency has held back the sport in the past. And with the kind of rhetoric that bubbled up before and immediately after the election, it's not a given that this won't happen again.
https://twitter.com/UnitedStatesFA/status/961712167350427652
Will American soccer as a whole be a winner or a loser? That, in large part, is up to you.
---
Follow James on Twitter @thaumatropia. 
Contributors
Bridget Gordon
TAGS
WELL, IT DEPENDS ON WHAT YOU MEAN BY "FREE."
Enter your best email for full access to the site.