Freddy Adu gets disrespected by manager of Polish club
August 1, 2017
Another depressing chapter in the strange tale of Freddy Adu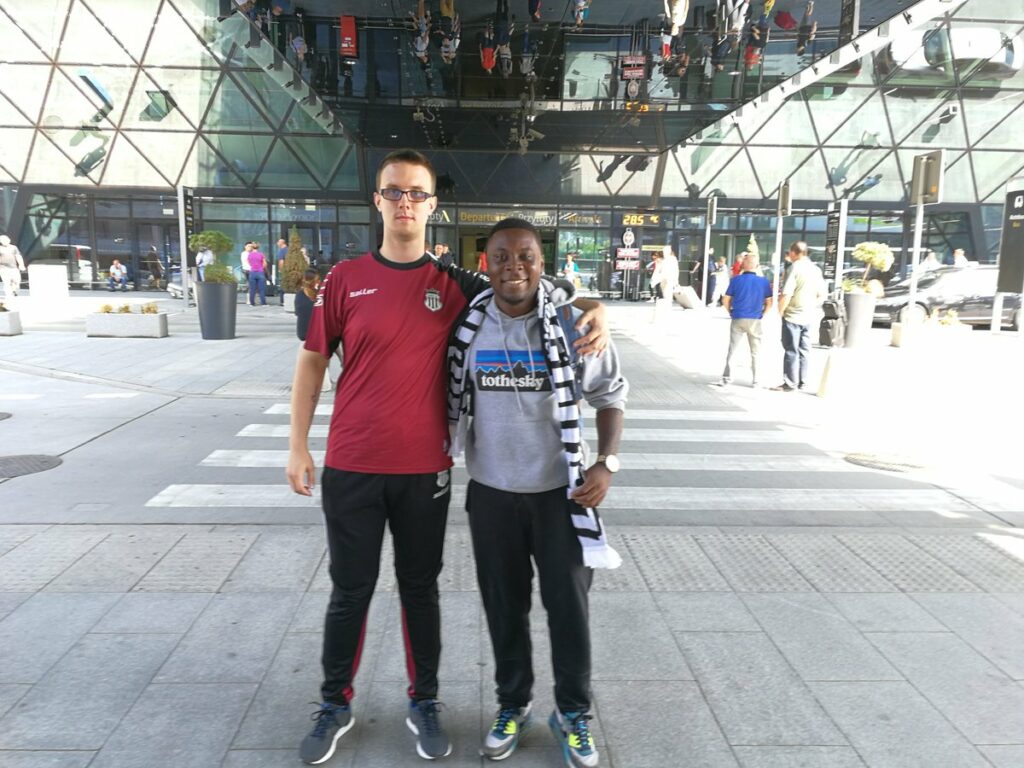 It's been a minute since we last heard from vacuum pitchman Freddy Adu. He last played for the NASL's Tampa Bay Rowdies in 2016—his 13th club across eight countries in 12 years—and had a trial with the Portland Timbers before this season. But now, still just 28 years old, Adu is in Poland to try and work out a deal with newly promoted top-flight club Sandecja Nowy Sacz.
Od dziś do soboty w naszym Klubie testowany będzie Freddy Adu! ? pic.twitter.com/xmnCThMbA4

— Sandecja Nowy Sącz (@SandecjaNS) July 31, 2017
The problem? No one told Sandecja manager Radoslaw Mroczkowski. And when he did learn of this development, he was not happy.
From ESPN FC:
"It's a joke," Mroczkowski told Polish website Sportowefakty.pl. "I read in the media about his trial. I asked the sporting director [Arkadiusz Alexander] why he did not tell me anything [about Adu]. After all, he sent me a text message that there 'will be a player on trial' and that they all knew. Marketing knew, the staff at the club knew… Only the coach did not know who the trialist was."

[…] Mroczkowski added: "Whoever invited him, let him trial him. What is the point of having such a player? The CEO says that it's marketing. We may as well have Janusz Chomontek [a Polish football freestyler]."
First of all: Rude. Adu has 17 international caps and, yes, the last came in 2011, but to compare him to a freestyler is pure disrespect. Second, while Mroczkowski's frustration with being left out of the loop is understandable, to publicly shit on Adu demonstrates a distinct lack of professionalism and should make other players think twice about joining the club. Third, this is just sad. This is what it's come to for Freddy Adu. Being demeaned by Polish league managers. While I greatly admire Freddy's determination to push his career forward, maybe this is a sign that it's time to move on.
UPDATE: Freddy speaks…
Just wanted to let everyone know that I will not be signing with sandecja. I have been in a situation like this before in Monaco and it …

— Freddy Adu (@FreddyAdu) August 1, 2017
Ended badly. I havnt had a chance to train or do anything with the team but I have to find the best situation for my career.

— Freddy Adu (@FreddyAdu) August 1, 2017
It is important to have everyone on board before signing and that's not the case here so I've decided to wait for a better situation!

— Freddy Adu (@FreddyAdu) August 1, 2017
In the past I would sign and never get a chance to play. I do not want to make that mistake again!

— Freddy Adu (@FreddyAdu) August 1, 2017
Godspeed, Freddy. Godspeed.
---
Contributors
Howler
TAGS
WELL, IT DEPENDS ON WHAT YOU MEAN BY "FREE."
Enter your best email for full access to the site.