Youth development at its earliest levels is made difficult when volunteer coaches don't have the tools necessary to start kids off on the right foot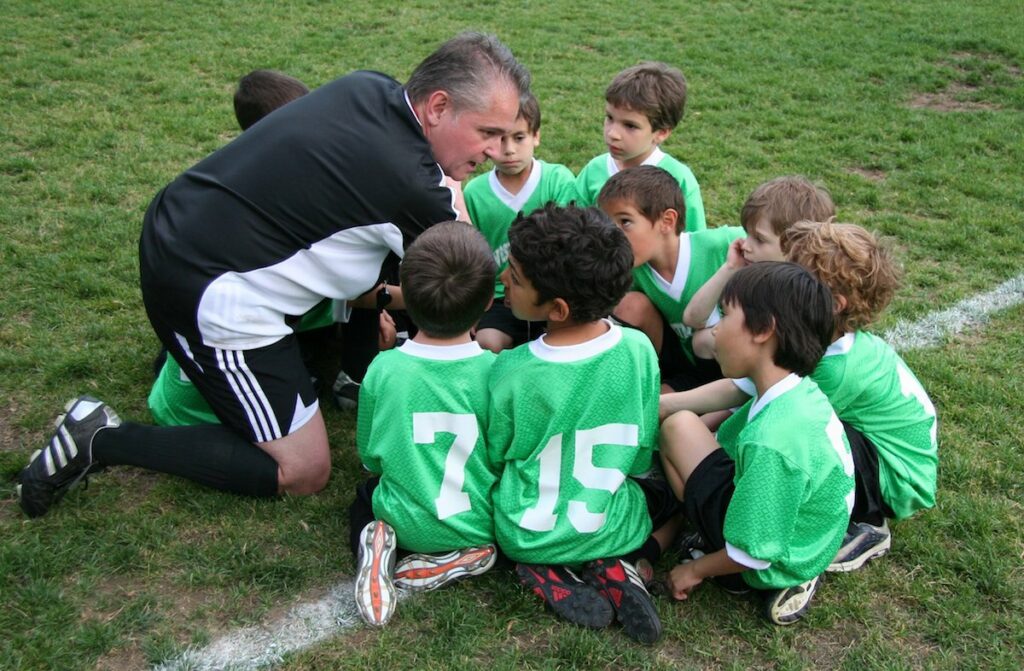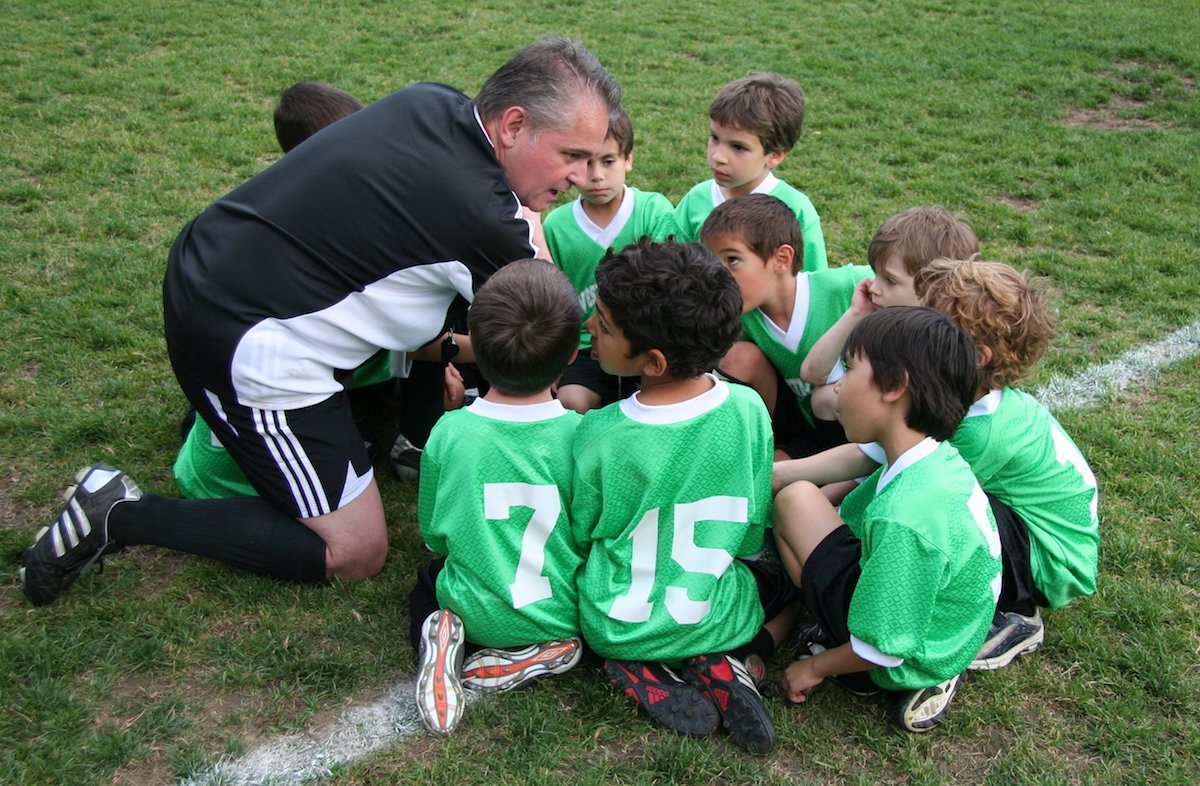 It's that time of the year. Across the United States, as the school year starts back up, so does the youth soccer season. At least it does here in the leafy early fall of western Pennsylvania. Legions of volunteer soccer parents attend coaching and scheduling meetings. Boxes of pinnies and mesh bags of balls are passed around. Practice spots are claimed from local parks and schools. Little Aidan and Riley ask if little Cooper and Maddie are on their teams. Maybe you know the drill.
From what I've observed, American youth soccer is much like other American youth sports in one particular respect: parents volunteer to do the coaching, which is wonderful. Where I live, these volunteer coaches in youth football, baseball, basketball, and hockey are great. Moreover, these same parents (mostly dads) played the sport they're coaching, and played it extensively, usually through high school and sometimes into college. Hence, they know how to run a carefully sequenced season of practices (usually based on the excellently sequenced practices they themselves experienced as kids); they know how to coach each in-scrimmage situation; they know what advice to give the kiddos about practicing at home; and they can talk with the kid about the "Stillers," the Pens, or the Pirates. So it's no surprise that a girl or boy could develop into a top notch player, given the pretty solid coaching they start off with in these more "American" sports. Indeed, western Pennsylvania is a talent bed and bastion of success for baseball, football, hockey, and even basketball.
Soccer, on the other hand, is a much trickier proposition, in terms of the quality youth coaching that's available. I would know, since I've been one of these volunteer coaches many times. However, despite my boundless and passionate love for soccer, I know that I would be a better youth basketball coach than youth soccer coach, because I was lucky enough to receive great basketball coaching (thanks dad!) and many opportunities to become fundamentally drilled in the sport, not to mention hundreds of hours of shooting hoops or dribbling around. By contrast, because I've come to soccer as an adult, I've had to read a lot and watch many YouTube videos to kick up fundamental soccer skills and coaching ideas. I wouldn't have to do this with basketball. 
I suspect that I'm not alone in my experience. Surely, other soccer-loving parent volunteers have taken their love of the Premier League, World Cup, etc. (Bundesliga, anyone?) into their kiddos' youth team, inspiring them to coach the sport. However, my hunch is that even if I had played youth soccer extensively here in America, the quality of my current day youth coaching would still suffer. Why? Well, in this case, I would still be the product of an American youth soccer system that hasn't exactly created World Cup winning sides, let alone legions of American stars in the same way that Mexico, Argentina, Brazil, or even Colombia has produced football stars.
Again, this is my hunch. Basically, as a coach, I'd be replicating the same soccer drills and activities that have probably become part of the American soccer coaching DNA. What I mean is that, volunteer parent coaches, "who know the game," still end up running very "American" styled practices, in which kids are lined up for plodding "drills," usually don't have a ball at their feet enough, are told to "hustle, Susie, hustle!" or "Get the ball, get the ball, get the ball!" and seemingly scrimmage endlessly. Of course, it's also likely these little players won't touch a soccer ball until their next practice or scrimmage. At least, this phenomenon is what I see in the practice fields in our community, and I suspect it's common across America. Perhaps it's different in other parts of the country—e.g. parts of the west coast, parts of the southwest, parts of the Sun Belt, or even parts of northeast (shoutout to Jersey!). Is it?
Look, as a volunteer soccer coach myself, I certainly don't mean to criticize the legions of soccer parents who sacrifice many evenings and weekends to the frequently thankless job of coaching the U-6s, U-8s, or U-10s. I am one of them.
However, I'm worried that these formative years of simply getting to know the ball are being squandered, as a number of the volunteer coaches surrounding me seem to coach soccer as they might coach another sport, like basketball, American football, hockey, or baseball. As if the principles, ideas, and activities from these other sports cleanly transfer over into soccer. I suspect that even the coaches "who get the game" fall into this trap, too. Of course, the other issue I observe here is that many kids don't touch a soccer ball outside practice and scrimmage; however, this issue is outside the scope of my primary point on coaching.
So what's the solution to this problem? From what I've observed, it starts and ends with us volunteer parent coaches.
Where I live in the Pittsburgh area, we are lucky to have a fantastic soccer association run by some innovative folks, who have trained in youth development with US Soccer itself. This team gathers us volunteer coaches at the start of each season and runs through the association's coaching philosophy, which is based on positive, fun-enhancing coaching that emphasizes constant time on the ball for young players, rather than line-up styled drills, which waste time. Instead, it's all ball, all the time. Finally, scrimmages should be small sided and small spaced, almost futsal style, which requires more sophisticated short passing and dribbling skills from the kids, not to mention more ball touches. We also encourage our little players to pick a "soccer hero," watch key matches on TV, know the men's and women's national teams, and know Europe's big leagues. The goals are ideological: our association is trying to create a deep and abiding soccer culture from scratch, not just effective youth players.  
This approach makes a lot of sense, since our association folks start with the realistic premise that our kids are playing soccer in a soccer-poor environment in terms of media coverage and ideas about how soccer should be played. Plus, they assume that your average kid won't be playing soccer much outside of practice and scrimmage (a pretty safe assumption!). Hence time on the ball is so heavily emphasized so that kids can simply develop comfort, awareness, and ease with the ball at their feet. At least, this is the philosophy in a nutshell.
I am a fan.
However, from what I see on the practice fields, I also know that the extent to which this philosophy gets implemented is another story, especially when lined-up kids are seen running the same old drills (i.e. soccer's equivalent of basketball's layup line). But what can you do? These coaches are volunteers. It's not like there's a coaching license or fine system on the line. Besides, I'll be the first to admit that, on the surface, having kids line up and run a lame drill is far easier, child management wise than the controlled chaos of time-on-the-ball activities. I get it, soccer dads and moms. And we all know how much our kids just L-O-V-E scrimmages. 
But we are trying where I live. We are trying to change the soccer culture, one season at a time, one coaches' meeting at a time, one less drill at a time.
If only US Soccer would help make the job easier.
For example, just take a look at soccer coaching licensing programs put on by the federation. These programs look really good. However, they cost a ton of money and take a ton of time (involving some travel) to complete. Talk about an impossible barrier to entry for this particular soccer dad with a marriage, full time job, and two young kids. Why can't we be more like Iceland (with its army of soccer coaches and countryside of Football Halls)? Well, of course we can't. For starters, it helps they have a population the size of Tallahassee, FL.
Geographic jealousy and sarcasm aside, I'ms still envious and wonder if something like Iceland's approach could work on an association-level basis here in America. Or even metro-level. Possibly. At the very least, I've learned that having a few good people on the ground in the community can begin the long process of growing and evolving a soccer culture. Its turns out that creating a soccer culture from scratch just might be possible. 
---
Follow Travis on Twitter @tptimmons.
Contributors
Travis Timmons
TAGS
WELL, IT DEPENDS ON WHAT YOU MEAN BY "FREE."
Enter your best email for full access to the site.