Home
Dirty Tackle
Gianluigi Donnarumma signs new Milan deal after totally uneventful negotiation
Gianluigi Donnarumma signs new Milan deal after totally uneventful negotiation
July 12, 2017
EVERYTHING IS FINE—YOU REMEMBER NOTHING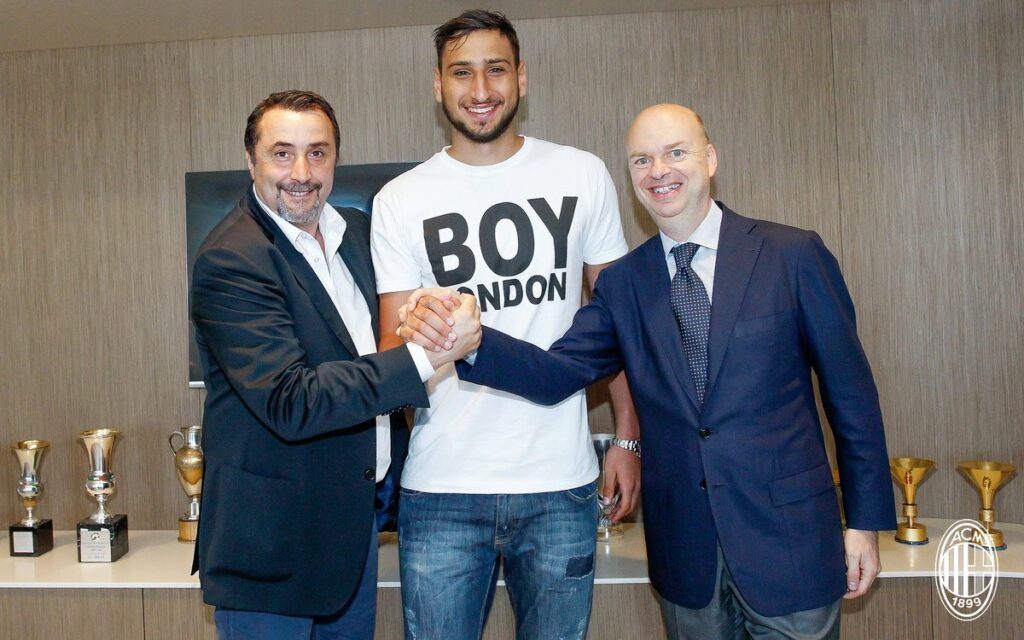 Though he still had a year left on his previous deal, Gianluigi Donnarumma has signed a contract extension through 2021 to remain with Milan to cap off a wholly uneventful negotiation process.
The 18-year-old goalkeeper never had his agent, Mino Raiola, tell Milan that his final decision was to not renew his contract with the club last month and Milan fans never traveled to Poland to call Donnarumma "Dollarumma" and throw fake money at him, so this decision really shouldn't come as a surprise to anyone. Also, no one ever made death threats against Donnarumma's family.
In fact, the relationship between Milan and the Donnarummas is so great that Gianluigi's older brother, Antonio, is even being brought back to the club to be Gigi's backup. And since a club can't be certain to lose the only Donnarumma they have and then end up with two Donnarummas a few weeks later, clearly everything has always been fine between the two parties.
So to recap: This is boring and totally logical news and there's no reason to say anything more about it. If you think you remember any dramatic twists between the end of last season and Donnarumma signing this extension, you should see a medical professional immediately because nothing else happened. Nothing at all. Also, you should check to see if there's a gas leak in your house.
Oh, and one more thing: Three-way handshakes are extremely normal and anyone who shakes hands with just two people involved is deeply disturbed.
DONNARAIOLA x HATERS 1-0
What's next?

— Mino Raiola (@MinoRaiola) June 25, 2017
---
Contributors
Howler
TAGS
WELL, IT DEPENDS ON WHAT YOU MEAN BY "FREE."
Enter your best email for full access to the site.