The demands of the modern game are making it increasingly difficult for one person to wear multiple hats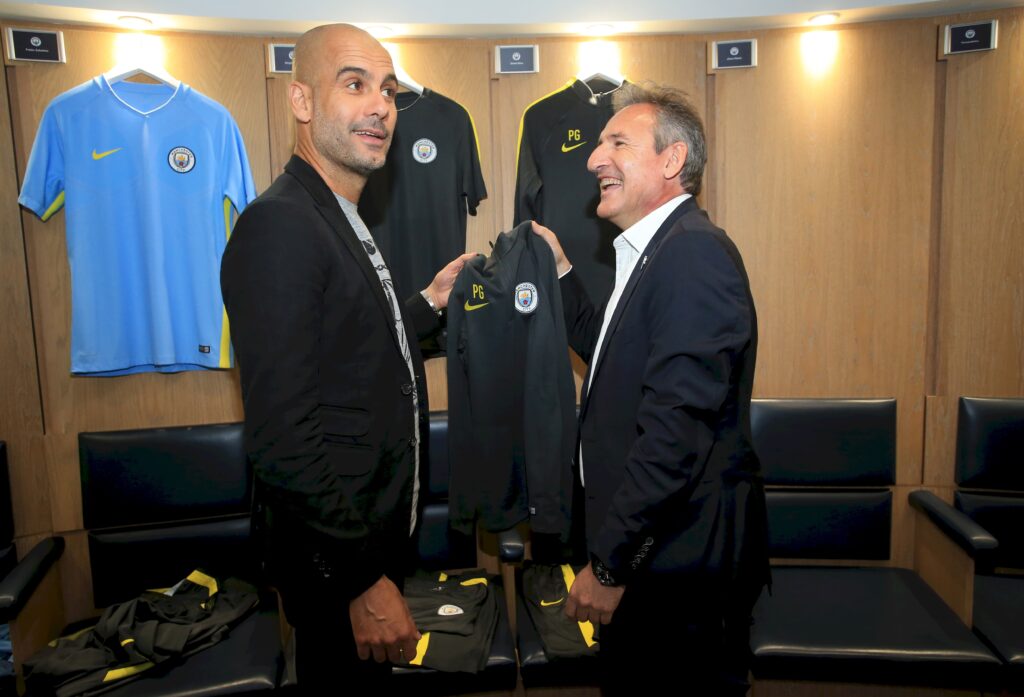 By the time the Montréal Impact's latest press conference began, everyone paying attention knew that Rémi Garde, the former Aston Villa coach, would be named the next head coach of the team. What did catch many by surprise, though, was the announcement that Garde would couple his coaching duties with the title of director of player personnel. That probably is not a smart decision.
The reasoning to hand one person two jobs probably goes a little bit like this: the coach is the one who deals with the players once they are signed, so the coach should probably get a say in which players the club signs. For teams in leagues where the money is tight, the coach may have no other choice but to also be the director of football, though that hardly applies in many of the world's top leagues. While simplified approaches like that may have worked in the past, the modern game calls for the separation of the two roles.
While there has been debate about what exactly a director of football does and whether or not a club needs one, hiring one has become the norm in Europe. European superclubs like Juventus, who have Giuseppe Marotta at their service, to RB Leipzig, who have accomplished quite a lot since their inception less than a decade ago, owe plenty of it to Ralf Rangnick. On the MLS level, a person working with the coach in the role of a director of football has been a worthwhile investment. The Seattle Sounders, have done well with general manager Garth Lagerwey, who serves as the team's director of football, making the last two MLS Cup finals, and winning in 2016.
The allure of the separate director of football is not just in the track records of the successful ones. If a club has the resources, separating the roles is essential. A coach's primary responsibility is to handle the first team; naturally, though, the coach's ideas have weight in other parts of club operations, from youth development to the obvious, signings. The problem, for a coach, is that player recruitment requires a lot of time scouting, which coaches do not have. If a club hires someone else to take charge, whether it be a head scout, a position any club would be silly not to have, or through a director of football, like Pep Guardiola's partner in crime, Txiki Begiristain.
In MLS in particular, player acquisitions may be tougher for a coach. The league is well known for its complicated rule book, making roster building a unique task. Garde probably has enough on his plate trying to make the Montréal Impact a functioning machine after several seasons of inconsistency and little silverware. Learning MLS rules, which he should have to do even without holding the director of player personnel role, and being the person responsible for navigating them, makes his job harder. If he had someone to accompany him and take some of the responsibility off of his plate, it might improve his job performance. There is not a lengthy history of coaches doing double duty in the league since teams started adding directors of football at large a few years ago, with Peter Vermes, the well respected Sporting Kansas City coach, providing the biggest success story of those that do double duty. Imitating that success might prove to be a tough task for Garde, though.
Of course, it is not easy finding the perfect partner for a coach. Sometimes, a club ends up in a position where the director of football and coach do not have the right chemistry, as Tottenham Hotspur did when Franco Baldini was hired to work with André Villas-Boas. It was not a case of a coach being unwelcome to a new colleague, as Villas-Boas insisted on hiring someone. However, the 18-month union was hardly a success, especially with Gareth Bale's transfer money being spent on seven players, only two of whom are still with the club. Other times, coaches are not interested in finding a partner, making it difficult for clubs to make chemistry. Arsène Wenger has been very vocal about not needing a director of football at Arsenal though his side has had a tough time competing with England's top clubs. The club, however, appointed Raúl Sanllehí, the former director of football at Barcelona, last month; the relationship between Wenger and Sanllehí is still to be determined.
Regardless of the failures, the lesson cannot be that directors of football are not worth the trouble. Sometimes, player transfers do not work out, and no one stops signing players. For some, it might not seem like a necessary distinction at the moment, but as the game is evolving, this job is becoming more relevant and necessary as clubs attempt to keep pace with the evolving business of soccer.
---
Follow Pardeep on Twitter @pcattry. 
Contributors
Pardeep Cattry
WELL, IT DEPENDS ON WHAT YOU MEAN BY "FREE."
Enter your best email for full access to the site.